Dinosaur models are a great way to get kids interested in the prehistoric era. They can be used as a teaching tool for children, or just as a decoration for your home- they're one of our favorite 3D printed projects.
There are many different types of dinosaur models available on the market today. Some of them are made from plastic, while others are made from metal. There are also some that have been hand-painted and others that have been cast in bronze.
Here's a great video showcasing how to 3D print a dinosaur with a resin printer.
But when it comes to 3D printing– there are a bunch of free STL files you can download to get started printing- check out some of our favorite 3D printed dinosaurs!
Make sure you check out how to 3D print Batman, fish, and even a Rubik's cube!
Free 3D Printed Dinosaur Projects
We've compiled a list of our most outstanding designs, all of which are available for free download and printing at home. Read on.
1. T-Rex Skeleton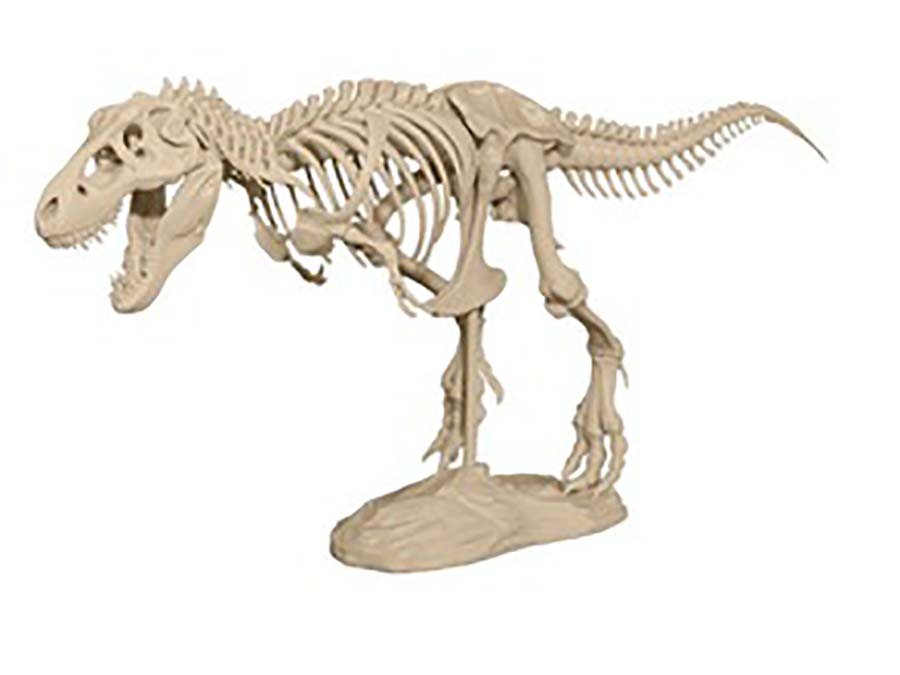 This model may be the sexiest of the bunch. The 1:20-scale replica of a T-Rex created by MakerBot is a beautiful addition to any classroom. This model not only looks beautiful, but it also comes with an instructional video and a detailed PDF manual.
Nearly a quarter of a million people have looked at this model on Thingiverse. More than a quarter-million copies have been downloaded.
2. Dinosaur Bones Necklace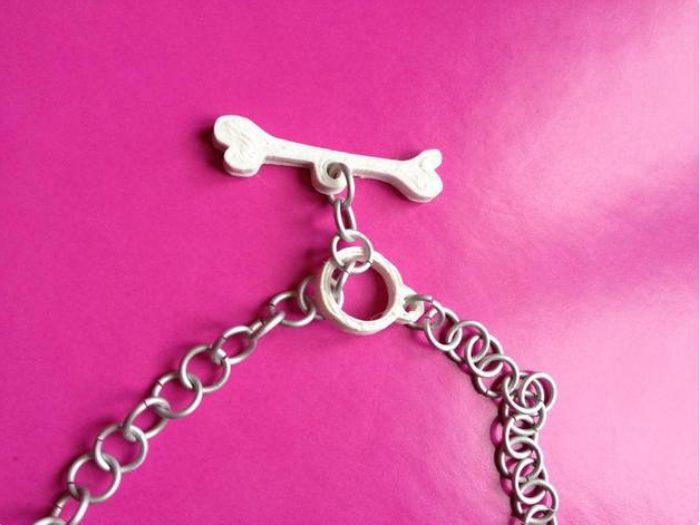 If you're interested in learning how to make some eye-catching dinosaur jewelry for yourself or as a gift for loved ones, this necklace is a terrific place to start.
For even the most fashion-obsessed teenager to learn about biology entertainingly and educationally!
This model has been made 15 times and has around 5,000 downloads. It must be printed at a 60% scale to be a necklace.
3. Simple Slotted Triceratops Skeleton
Kids who enjoy tinkering and dinosaurs will enjoy putting this slot-together triceratops model together. It's easy to put together and is suitable for all ages.
Downloaded 360 times, this model may be printed in any polymer. Because all the components lie flat, it's an excellent way to check for bed adhesion.
4. Genetic Mix Dinosaur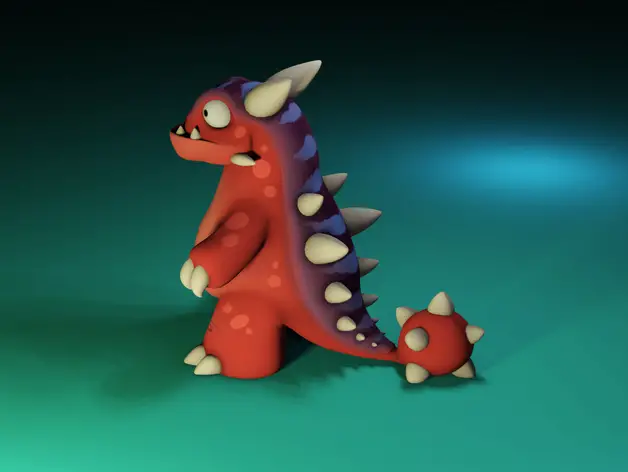 Multicolour 3D printing has come a long way since this model was created. To make your 3D models, you can use Dr Fluff's Robot Factory, an app that uses evolution to help you build them from scratch.
The final design does not require any support and is straightforward to print. Seven thousand downloads and 611 likes bring the total for this model up to 12. Most 3D printers should be able to produce it.
5. Full-Size Velociraptor Skull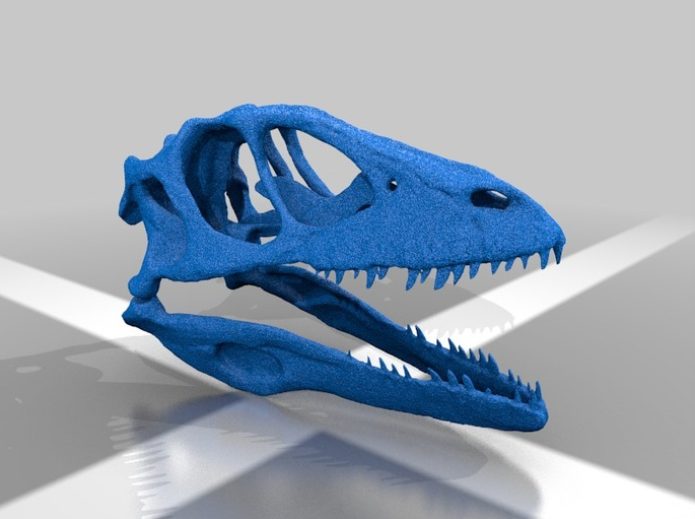 It's hard to believe that this life-size velociraptor skull was created using 3D printing. Because each tooth is printed separately and must be assembled, the model is time-consuming to put together.
This model has been shown to print well, with over 6,000 downloads and 14 uploaded models.
6. Triceratops Skeleton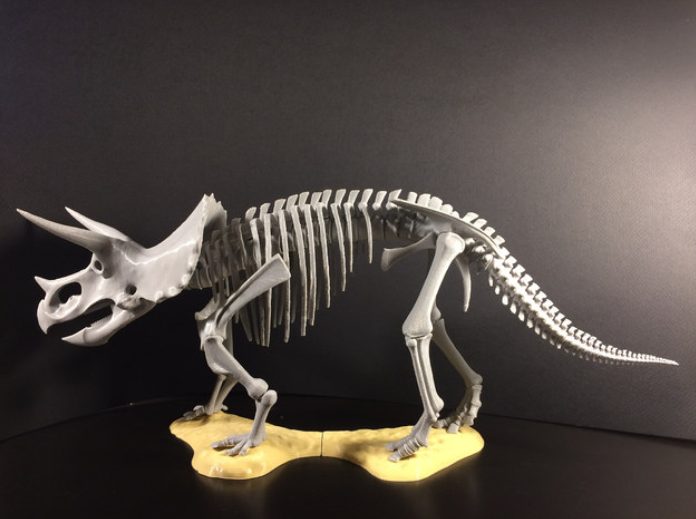 Designed for 3D printing, this 1:20-scale triceratops skeleton is an excellent centerpiece for a 3D model collection. There should be no trouble recreating the fine details on even low-cost computers like the Ender 3. Over 4,000 people have downloaded this model.
7. Jurassic Park Chess Set
Learn to play or improve your skills at one of your favourite games with the help of this dino-themed chess set. Whether you're a fan of Jurassic Park or not, this is an excellent opportunity to test your 3D printer's careful retractions.
The community has praised the design as "wonderful," The nearly 1,000 downloads show that it is trendy, even if no other people have provided photos of it being constructed.
8. Flexi Rex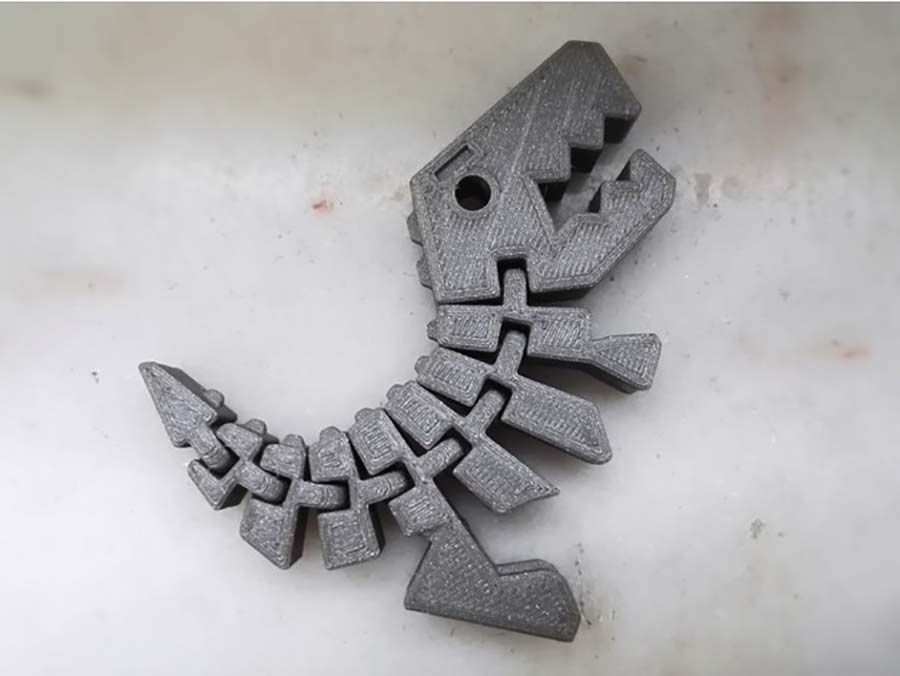 In the world of articulated vehicles, this wildly popular model set the bar exceedingly high. Stronger connections have been incorporated into this edition, making it an ideal toy for children of any age.
It's pretty simple to print, and the filament costs are meagre. Almost 16,000 people have downloaded and made this model on Thingiverse.
9. Alioramus Dinosaurs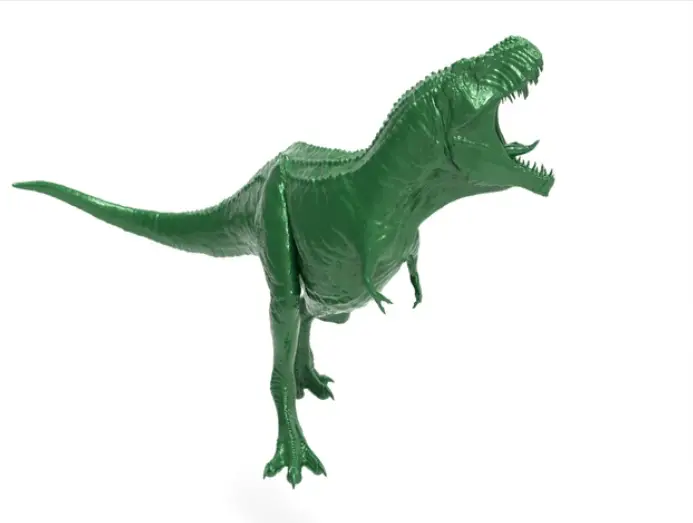 In addition to the 'full' sculpt, Alioramus is also available in two different split versions for FDM printing. Only for personal, non-commercial use. One of several dinosaurs sculptures that will be released soon.
10. Dino Flintstone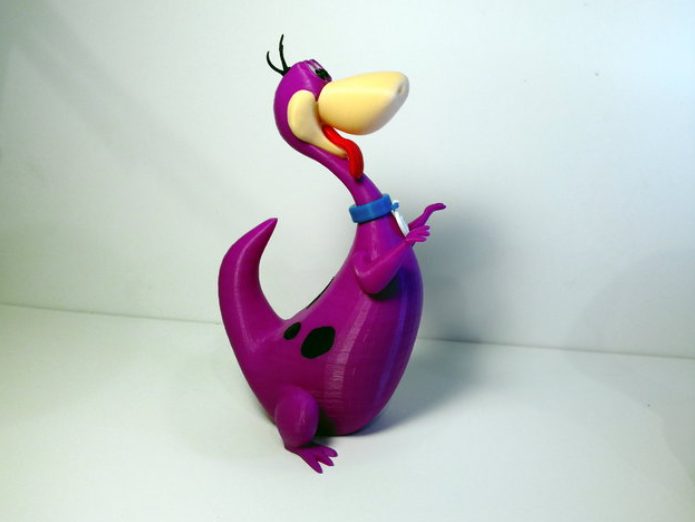 One of my all-time favourite animated series as a kid was The Flintstones. As well as Dino, I've made a model of Fred from the animated series (Thingiverse model 1361894).
Using Blender, Simplify3D, and a FlashForge Creator X, I created Dino. An additional GeckoTek plate made sure that all the parts stayed in place.
11. T-Rex Flexi keychain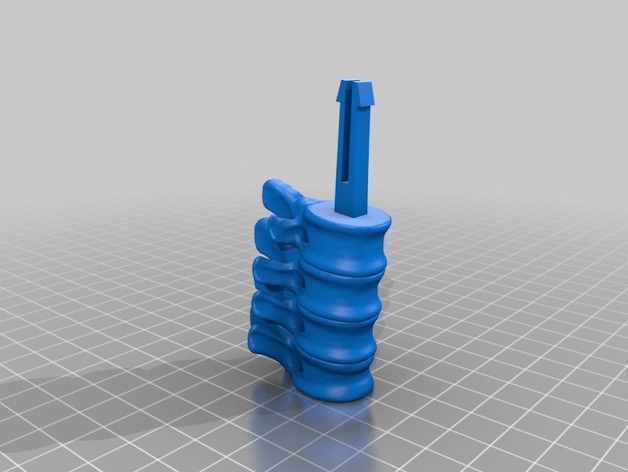 Has been made available, the new Baby T-rex Flexy Keychain!! The pattern is adorable, and it prints quickly and without support in one piece. We changed many model elements to make printing easier for everyone.
To make printing the initial layer of the model more accessible, the overall model design has been increased.
12. Triceratops body

Herbivorous ceratopsid dinosaurs called Triceratops first appeared in North America 68 million years ago, during the late Maastrichtian stage of the Late Cretaceous period.
Cretaceous–Paleogene extinction catastrophe 66 million years ago wiped out the final non-avian dinosaur genus. In the original Greek, Triceratops, which means "three-horned face," was used.
13. T-rex keyholder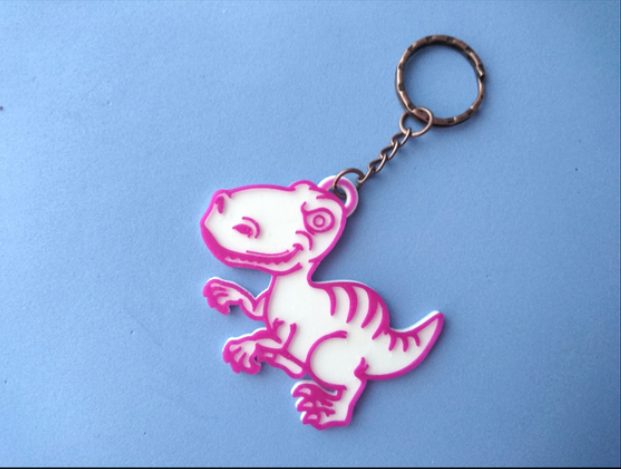 Here is a free T-Rex dinosaur 3D model. This is a great keychain that you can carry with you. Use your 3D printer to manufacture this thing by downloading a free STL file of this part. What do you think about this 3D object?
Consider posting your images online as a means of sharing with others. Since it is a simple extrusion of a 2D image, the 3D file can be printed without any support.
In Summary
Dinosaur models are a great way to teach kids about the history of the world. They are a perfect tool for teaching them about evolution and extinction. Kids can learn a lot from these models and it is an amazing experience for them to play with them every day.
Dinosaur models are a popular toy for kids and adults alike. They can be used as figures in role-playing games, as decorations or just as a toy. Check out these 3D printed dice sets if you're a board game player!
The most common dinosaur model is the plastic dinosaur figurine. These are often made with durable materials such as plastic and rubber to avoid them from being easily broken.
Other types of dinosaur models include those made from metal, paper, and even foam.
3D printing has become a practical option for acquiring custom parts and intricate miniatures in today's economy. People of all ages, especially children, have long been fascinated with dinosaurs, so it's no surprise that they've found their way into the world of 3D printable goods.