3D printing filaments are thermoplastic materials that melt instead of burning when heated. There are many types of filaments, and all of them have different material properties, which means they all melt at different temperatures.
Since there is a wide variety to choose from, you might get confused with what type of filament for 3D printing you should use. There are some favorite filaments that are perfect for certain printing materials; it mostly depends on what your purpose is. Let's look at everything you need to know about the wide selection of 3D printing filaments.
Note: If you want a shortlist of the best 3D printer filaments, click the link!
2D Printing Compared to 3D Printing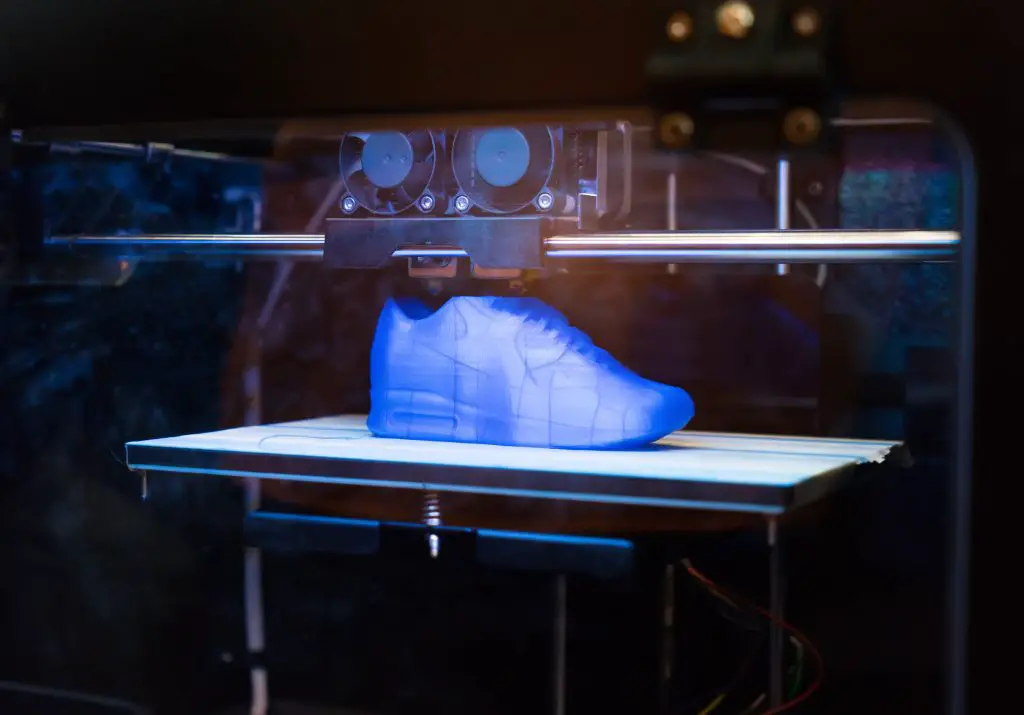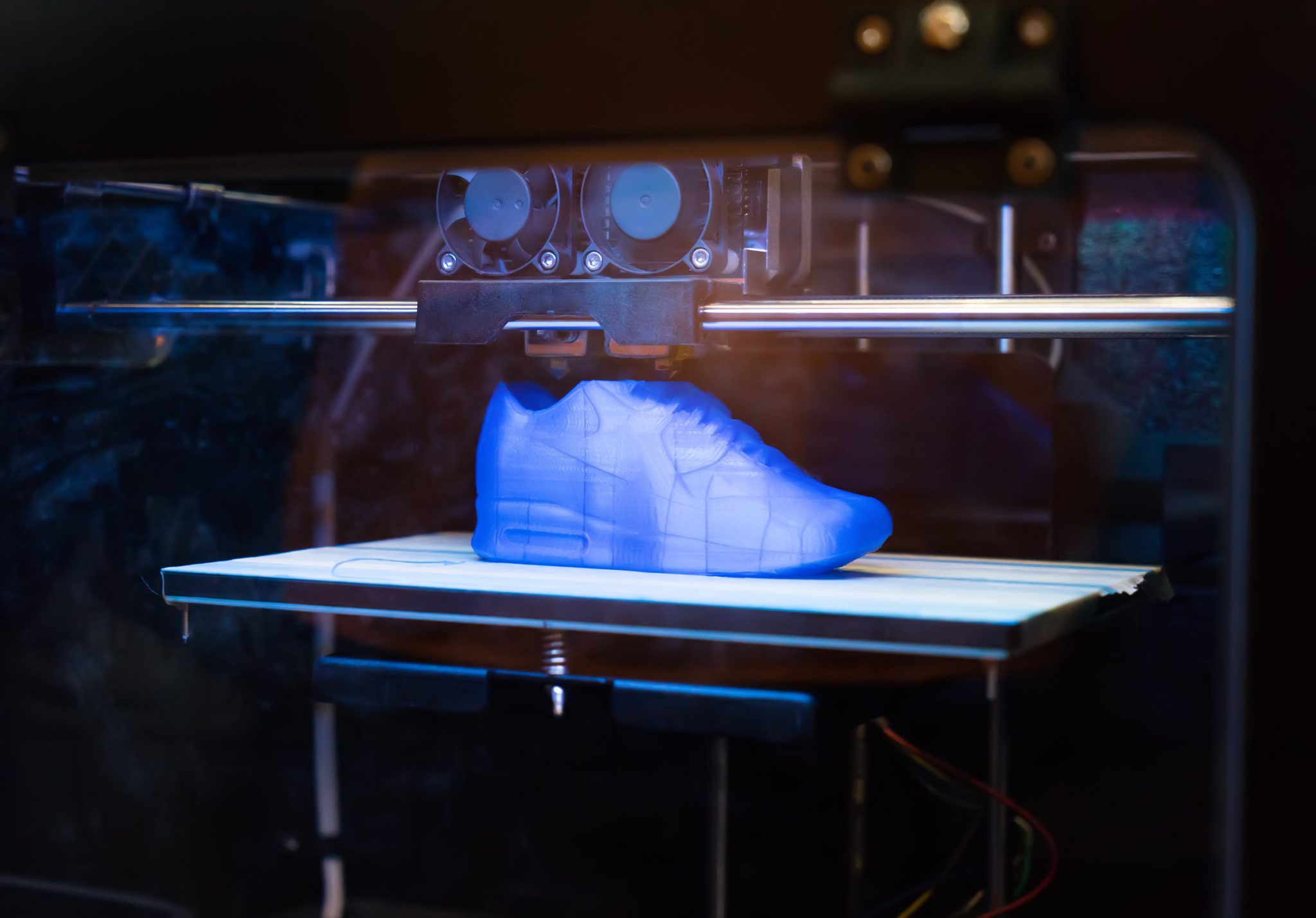 There are many differences between 3D printers and more traditional printers. One of the biggest ones is the ability for the 3D printer to print out 3D objects while a 2D printer just prints on a flat surface. Here are some more differences between the two.
Materials: A 2D printer requires ink or toner for colored prints and other such materials for different functions. In comparison, 3D printing materials are completely different. We will discuss the 3D materials later on. Since a 3D printer produces a solid object, it needs different raw materials.
Function: Traditional 2D printers are used for simply printing any hard copies of graphics and texts any time anywhere. These are very common and can be found in any household. However, a 3D printer produces versatile materials, so it is mainly used in the manufacturing industry. They are used for creating miniature models for testing and development very fast and at an affordable price. Moreover, the products produced can have functions like heat resistance, impact resistance, and many others.
Work: These two printers also work differently. A 3D printer has a more complex mechanism and requires a few extra steps to reach its goals. It can produce complex prints in real life, which also requires the person's skills. In short, not everyone can use a 3D printer, while everyone can use a 2D printer.
These are the biggest differences between the two printers. If you want a 3D model of an object, you use a 3D printer. However, you might not be skilled enough to do this yet!
3D Filament Defined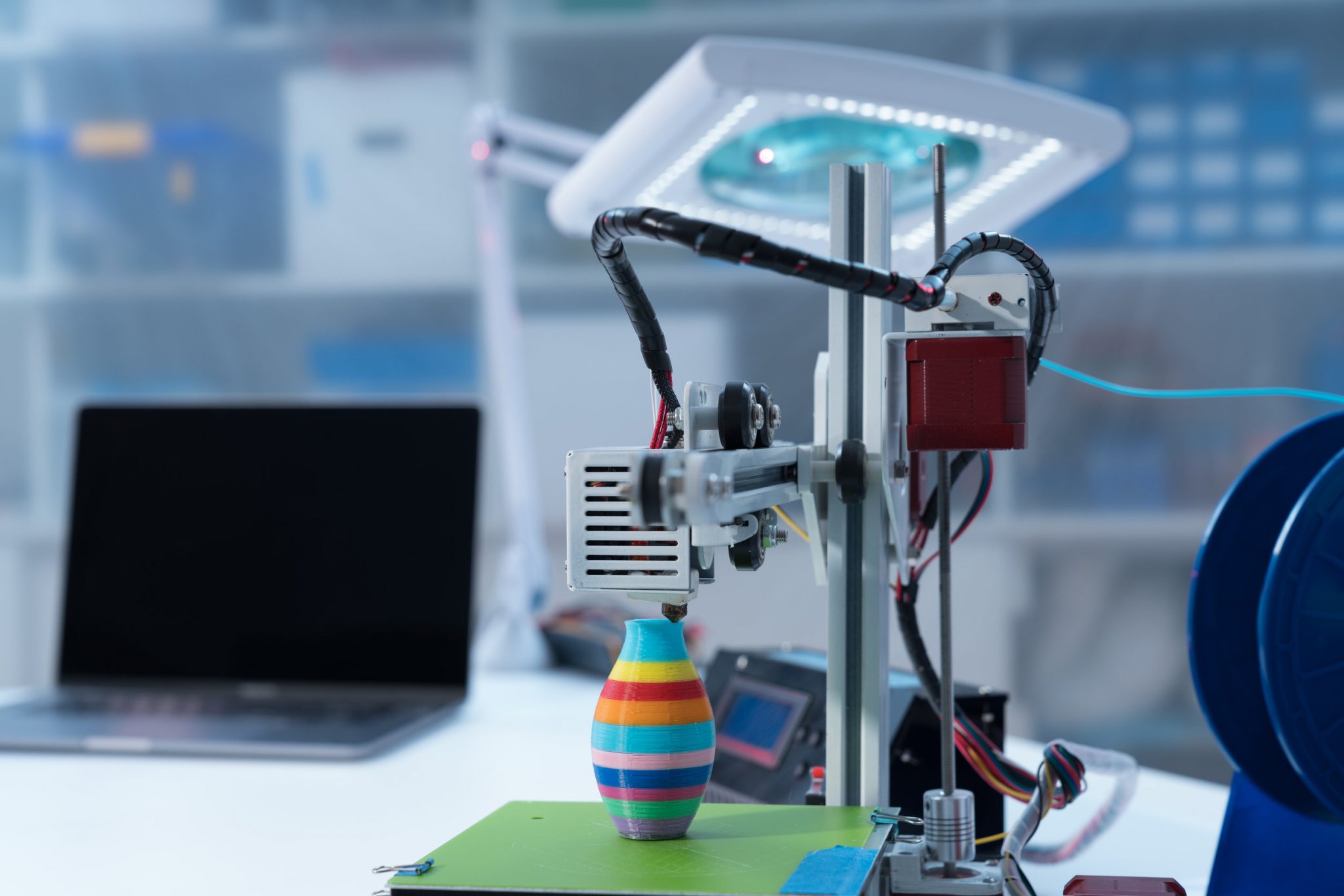 3D printing produces 3D objects from a CAD or digital 3D model, and there needs to be a 3D printer filament.
A 3D printer filament is a thermoplastic feedstock that is used for producing 3D products. There are many filament types, including many types of colored filament and even glow-in-the-dark filament that is used to make miniature figurines. Some are filaments for beginners as they have base material that is easy to handle.
This printing material is available in two common sizes, 1.75mm and 2.85mm. A filament size is not the same as the extruder nozzle size. A very rare 3D printer filament type is the 3mm size one. All the 3D printer filament properties are different.
Applications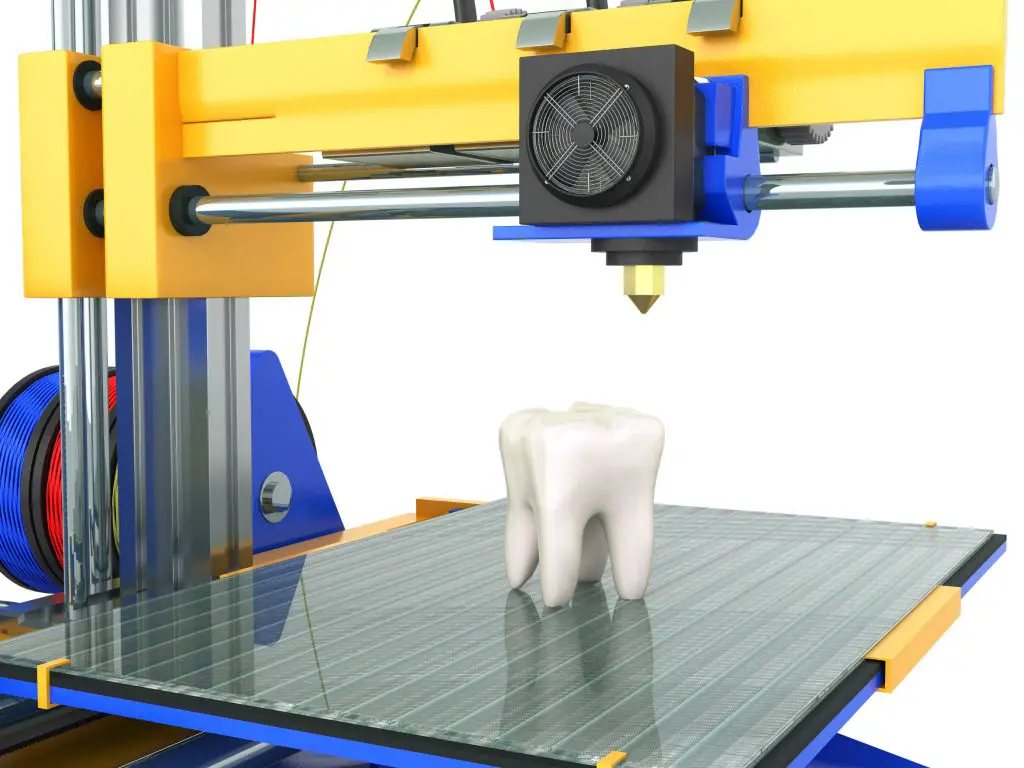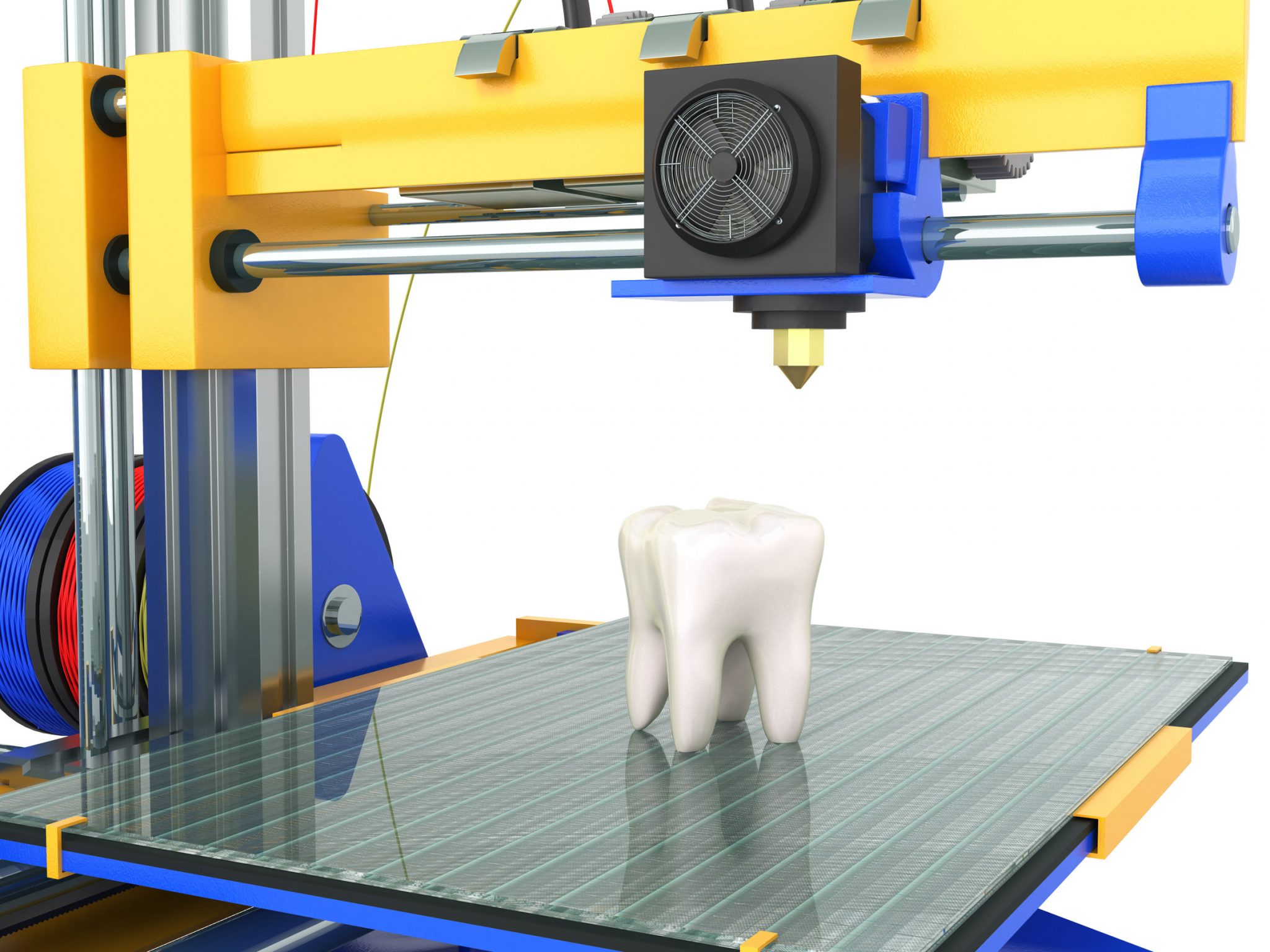 A 3D printer has many applications across various industries. You can make a variety of objects from them, some with a matt finish while with a glossy finish; this makes it very flexible. Excellent material is also a flexible material that can make many different types of objects. Professionals also use some advanced materials to make unique things. Here are some ways a 3D printer has helped.
Education: Students can make common prints without the need for expensive methods or materials. It also helps in learning as students can hold the objects that they make. Due to the wide selection of advantages of 3D printing, these have become very common in universities.
Manufacturing: This was mentioned above as well, since making objects is so easy and quick, it is used in the manufacturing industry. Prototyping has become very cheap as well. There are so many different 3D printer filament types that you can produce a lot of different objects. Filament printing has become very common now.
Medicine: Even the medical industry has taken advantage of filament printing. 3D printing is used in bioprinting as well as creating prosthetics. Prosthetics can be made at a much lower cost with the use of the 3D printer. Moreover, detailed models can be made through this technology. A complete object can be made as well.
Construction: Since any complete object can be made through the 3D printer nozzle, it has been used in constructing buildings as well. It is mainly used for extrusion, power bonding, and additive welding. There variety of colors available for this job as well. 3D construction is faster and produces less waste.
Art: Art and jewelry making has been another advantage of 3D printing. Since we know, there are a variety of colors of filaments available. Some of them can be food-safe and have other such properties, making them fit for jewelry. Customized and unique jewelry can be made with this method at a much lower cost than traditional jewelry. Color-changing filaments have also been used for art and jewelry making.
Choosing the Right 3D Printer Filament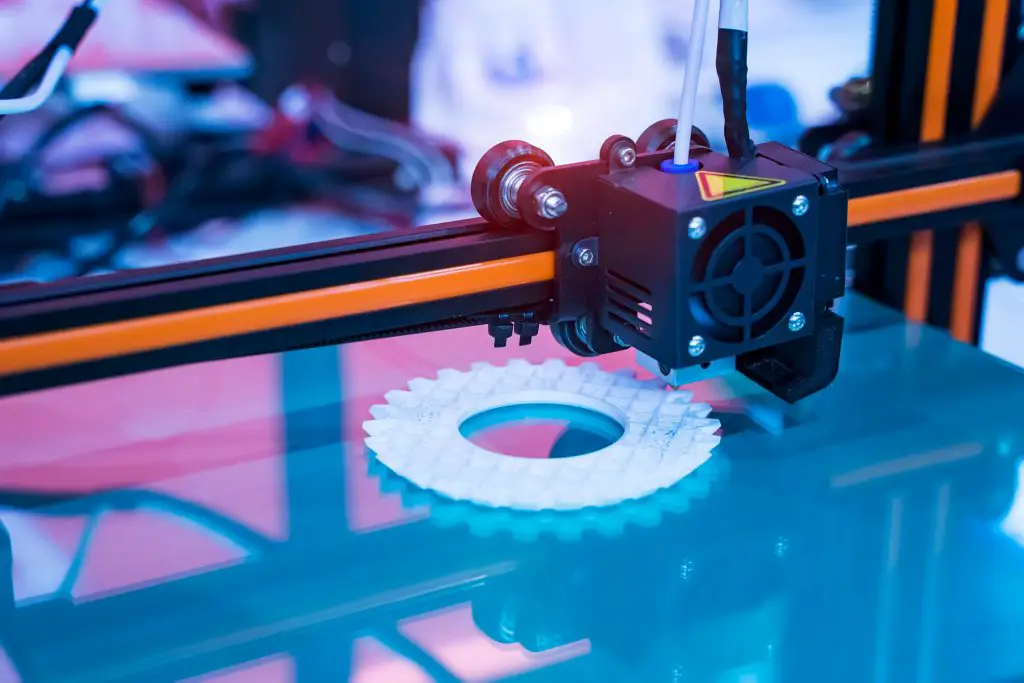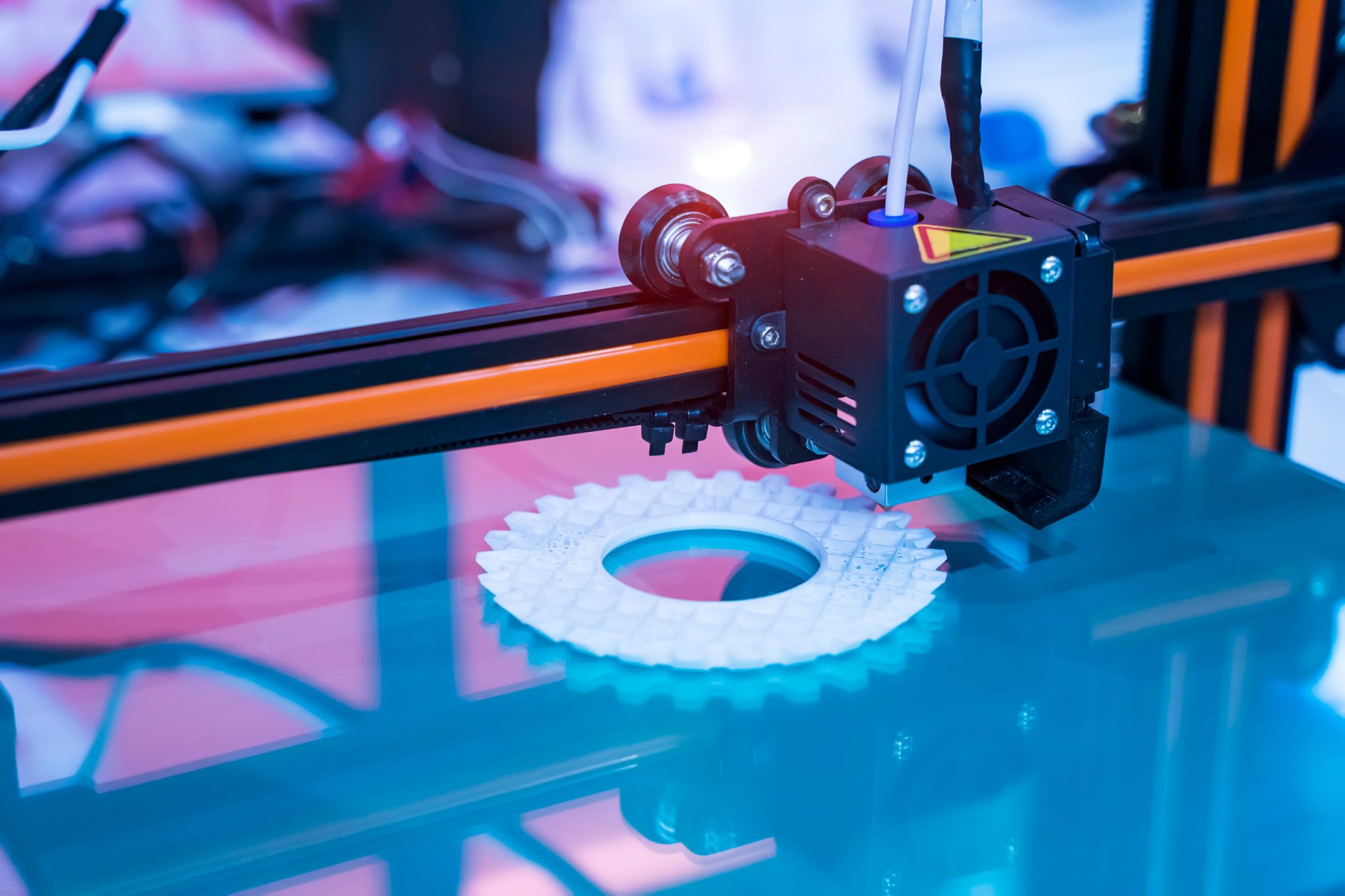 Depending on your needs, there are many uncommon and common types of filaments that you can use in 3D printing. A desktop 3D printer should be able to use various filaments to create objects. The printing material has different properties. There is even filament for beginners as they are easier to work with. Here are some considerations to keep in mind while choosing this durable material.
The function of the item that you want to print is important. Use more basic materials unless it is for professional use as they are cheaper, more readily available, and more durable material. As mentioned before, a perfect filament is the one that will meet all your demands and still be affordable. Now let's look at different types of 3D printer filament that you can choose from.
PLA
About: PLA filament, also known as polylactic acid, is a very common 3D printing filament that is used mostly in desktop 3D printers. PLA filament can print at a lower temperature compared to other ones.
Pros:
Can be printed on a cold surface
PLA 3D printer filament is environmentally friendly
Smells sweet while in progress
A smooth surface finish
Cons:
Not that sturdy
It is not heat resistant and can deform
Not food safe
What it looks like
ABS
About: ABS filament is also known as Acrylonitrile Butadiene Styrene. ABS prints are another popular form of filament. ABS plastic is cheaper than PLA and is used more by advanced users.
Pros:
ABS plastic is sturdy and hard
More flexible so easier to work with
It has a higher melting point compared to PLA
ABS products last longer since they have a longer life span
Cons:
It is difficult to work with
Requires a heated print bed
Smells bad while in the process
What it looks like
PETG (PET, PETT)
About: Also known as Polyethylene Terephthalate Glycol, it is a co-polyester. It is a mixture between PLA and ABS. It is used more by professionals as it has great mechanical properties.
Pros:
Has high heat tolerance as well as UV resistance
Naturally transparent and has a glossy finish
Holds up to repeated force as it is less brittle and has high impact resistance
Made up of materials that can be recycled
Cons:
The finished product has a soft exterior
This filament is sensitive to humidity or dampness
The post-processing of this is difficult
What it looks like
TPE, TPU, TPC (flexible)
About: TPU or also known as thermoplastic polyurethane, is a variety of TPE. TPC, also known as thermoplastic copolyester, is also a part of TPE but is less commonly used. These materials are flexible, so used for these properties mainly.
Pros:
These have high impact strength
Good resistance to tearing, abrasion, and chemicals
Has shock absorbing property
Cons:
Difficult to work with this 3D filament
Requires modifications to the 3D printer
What it looks like
Nylon
About: This was created as a replacement for silks. It is a very versatile material that can be used with a lot of things. Naturally, these produce white prints, but they can be printed with a variety of colors as well. Nylon is relatively new material as well.
Pros:
It is a cheap 3D printer filament
It is tough, resilient, and durable
UV resistant as well as chemical resistant
Easy to die in different colors
Cons:
The print temperature is high, so needs high temperature to print
Very sensitive to moisture so needs to be kept dry all the time
Can only last for 12 months and is more sensitive to warping
What it looks like
PC (polycarbonate)
About: It is a strong thermoplastic 3D printer filament material. It starts softening at 145 ºC and has a density of 1.2g/centimeter cube. It is mainly used in 3D printing for strong things as it is a strong material.
Pros:
Has tensile strength so impact resistant
It can bend before breaking
It can withstand high temperatures
Has high optical clarity
Cons:
Absorbs moisture from the air
Is toxic to the environment
Needs high printing temperature to work properly
What it looks like
Wood-filled
About: Wood-filled filament is not made up of wood but has fine wood particles as well as PLA and a binder. Many different wood types are available, like mahogany, bamboo, ebony, and many more. It doesn't have real wood but can look a lot like real wood.
Pros:
A wood-filled filament gives a very attractive finish
Working with this does not require an expensive resistant steel nozzle
While in progress, it smells pleasant
Cons:
To get the final desired look requires sanding or other treatments
Wood-filled filament is prone to stringing
Will require a large-sized nozzle to work with
What it looks like
Metal-filled
About: Metal filaments again require finely grounded metal with PLA and a polymer glue. By using metal 3D printing filament, it gives a metal finish, although it works like PLA. There are steel, bronze, brass, and copper metal filaments.
Pros:
Metal 3D printing filament gives an attractive metal finish
Can work with a low-temperature extruder
Metal filaments are heavier than standard filaments
Perfect for metal structures and figurines
Cons:
Expensive
Can only work with a wear-resistant 3D printer nozzle
Printed parts are very brittle
What it looks like
Biodegradable
About: These are not that common, but a company has made biodegradable filament that produces objects that can then be biodegraded. It is called NonOilen, the material and is made up of polylactic acid and polyhydroxy butyrate blend.
Pros:
Safer for the environment
Usually does not produce fumes while working
The object produced can be recycled
Cons:
Only PLA is a known biodegradable component
Lackluster mechanical properties
Might not give the finish that you are looking for
What it looks like
Conductive
About: This is a fairly new 3D printer filament type. It is made up of graphene, which is a form of carbon known for conducting electricity. It is good for 3D printing electrical devices like touch buttons and wearable electronics.
Pros:
Prints like PLA, so the finish is like PLA
Ideal for electronic products
Compatible with most printers
Cons:
Limited stock
It is still new, so not much is known about it
Can be expensive
What it looks like
Glow-in-the-dark
About: Glow-in-the-dark 3D printer filament is just like its name suggests and can glow when left in a dark room. Traditionally it's neon in color, but there are other colors as well. A glow-in-the-dark filament has phosphorescent materials that are mixed with PLA or ABS to make them work.
Pros:
Can be used to make unique jewelry, toys, and decoration
A glow-in-the-dark 3D printer filament is visually striking
It is easy to print with as it doesn't require any special setting
It is fun to work with
Cons:
It has limited mechanical properties, is not food safe
It is more expensive than ordinary filaments
Any color other than neon has a weaker glow effect
What it looks like
Magnetic
About: Again, it has iron powder mixed with PLA to give the properties of a typical magnet. Usually, Iron Boron Neodymium (NdFeB) or Samarium Cobalt (SmCo) magnets are used for the best quality magnetic effect. It is ferromagnetic so it has no magnetic field of its own.
Pros:
Visually appealing results
Sticks to magnets so can be used to make fridge magnets as well as other unique objects
Very strong and durable metal filament
While cooling down, the product has little to no shrinkage
Cons:
This is an expensive material to work with
The nozzle temperature needs to be fine-tuned
Filament is inflexible, so harder to work with
What it looks like
Color-changing
About: Color-changing filament uses the thermochromism mechanism to make the filaments change color. The color changes based on temperature. The Leuco dyes are mixed with PLA or ABS to give the desired effect of the gradient of two colors.
Pros:
Aesthetically pleasant and can be used for phone cases, a food container, etc
Can be used to detect environmental elements like heat
Can be used to see different colors for one design
Cons:
Has limited mechanical properties
Can be more expensive
Not commonly found everywhere
What it looks like
Clay/ Ceramic
This is a unique filament as it uses clay with polymer and is one of the non-plastic filaments. It is used especially in archeological, design, and architecture fields. If you want something different, clay or ceramic filament is a good option.
Pros:
It can be fired in a kiln
Can decorate and glaze the ceramic object
Has clay-like properties overall
Cons:
The filament is expensive to use
Some parts of the final object will shrink after post-processing
It is difficult to print with as it is very brittle
What it looks like
Glass fiber
About: Glass fiber 3D printer filament has chopped glass with nylon fibers and is used mostly by professionals. A glass fiber-filled filament has similar properties to that of nylon filaments. It is easy to use and fun to work with as well.
Pros:
Rigid and durable material
Used for mechanical applications mainly
Heat and scratch resistant as well
Cons:
Requires abrasion-resistant steel nozzle
Needs to be stored in a dry place
Has layer adhesion issues
Can cause wear and tear of the nozzle
What it looks like
Carbon fiber
About: Carbon fiber material uses carbon filaments mixed with nylon, PLA, or ABS. There are even more thermoplastics that the thin strands of carbon fiber can be used with. It is mainly used for mechanical components like a car or even an airplane.
Pros:
It is a strong as well as a lightweight component
It shines in structural applications
Low thermal expansion, which in turn prevents shrinking
A cheaper alternative to metal filaments
Cons:
Even a little amount can cause wear and tear of your brass and aluminum nozzle
Since the filament is brittle, it can cause clogging
Can have a rough surface finish that some people might not like
What it looks like
Metal
About: Metal dust is mixed with PLA or ABS to make this type of filament. The finished product looks and feels like metal even though there is only about 50% to 20% metal powder. Most high-quality metal filament requires a binder which needs to be removed to get the final product.
Pros:
As it has metal dust, it is very strong
When used properly, produces chemical resistant and strong metal components
There is a lot of variety in metal filaments that can be bought
Has little to no shrinkage in the final product
Cons:
Requires more attention to detail than normal 3D printing
The nozzle temperature needs to be fine-tuned
Post-processing is required and not suitable for beginners
What it looks like
HIPS
About: HIPS is also known as high impact polystyrene and has properties of rubber and polystyrene. HIPS is usually combined with ABS when used, as they both don't react together. It acts as a support material in 3D printing.
Pros:
It is a stronger material than ABS and PLA
It is environmentally friendly
Afterwards, the object can easily be sanded, colored, and glued
Has excellent strength and stability
Cons:
It is only really compatible with ABS
Requires a high print bed temperature
Requires post-processing to remove the supports
What it looks like
PVA
About: PVA is also known as Polyvinyl alcohol and is a water-soluble filament. It is a synthetic polymer filament and has a translucent, white appearance. Just like HIPS, it is also used as a support material in 3D printing.
Pros:
PVA can be combined with many other filaments like PLA, PETG, and ABS
Environmentally friendly as it is biodegradable and non-toxic
Great support material
Is food safe and has low flexibility
Cons:
Needs to be stored away from moisture
Difficult to handle this filament
It is kind of expensive when compared with other filaments
What it looks like
Cleaning filament
About: Unlike all the other filaments listed in this list, this filament is not used to print 3D objects. Its main use is to clean the 3D printer extruders. The purpose is to remove any remaining material in the hot ends that might affect the next printing session.
Pros:
Useful when using filaments of different colors
Useful for using in-between filaments with different printing temperatures
Keeps the hot ends in good shape so that they can last longer
Only a small amount needed to clean
Cons:
Makes the printing process longer
Manual work is required as you need to change filament
Only has limited usefulness
What it looks like
Wax (MOLDAY)
About: If you want a product with real metal like brass, you can use the wax filament to mold the product. With some extra steps, you can have any metal object that you want using was filament.
Pros:
Makes the mold making process easy
It melts at not so high temperature so you can get the product out easily
There are many different colors and types of wax filaments are found
It is insoluble in water so can act as a water protector
Cons:
Has limited application
The final product requires a lot of additional steps
Modification of the extruder and print bed is necessary
What it looks like
ASA
About: The acronym ASA stands for acrylonitrile-styrene-acrylate. This is an alternative for ABS-type filaments that can also be used in 3D printing. The product is usually made from fossil fuels and is used for indoor as well as outdoor products.
Pros:
The filament is strong and rigid
It is both waterproof as well as weatherproof
Has functional applications like for automotive parts
Has UV resistance as well as high wear resistance
Cons:
It is non-biodegradable, so not good for the environment
a kind of an expensive 3D printing filament
Susceptible to cracking during the printing process
What it looks like
Polypropenyl(PP)
About: PP is one of the most widely used plastics as it has many properties. Some of the uses of PP are for making engineering plastics, food packaging, textiles, and banknotes. It is a bio-based material that is becoming popular in 3D printing.
Pros:
It is food safe so used in food packaging
Overall, excellent mechanical as well as chemical properties
Very robust and has good thermal properties as well
Cons:
Very difficult to print with, not suitable for beginners
Has warping behavior
It is very brittle and does not give a smooth layer finish
What it looks like
PC/ABS
About: As the name suggests, it is a blend of ABS and PC, so it can be called Polycarbonates + Acrylonitrile-Butadiene-Styrene. It is a tough thermoplastic that is one of the most widely used 3D filaments globally. Especially famous in the housing, automotive, and electronics industry.
Pros:
Has the strength of PC and flexibility of ABS
Has great heat resistance properties as well
Has very versatile uses
A good alternative
Cons:
A little difficult to work with
Heated print bed with high temperature is necessary
Very susceptible to moisture, so drying in the over before using is necessary
What it looks like
Acetal (POM)
About: POM is also known as Polyoxymethylene. Some other names for this filament are Acetal and Delrin. It is used as an engineered plastic in bearings, camera focusing mechanisms, and zippers.
Pros:
It is a strong and resistant printing filament
Has low coefficient of friction
Has a lot of functional applications
Good resistance to chemicals as well heat
Cons:
Requires high temperature for the print bed
The first print layer adheres poorly
Can be expensive
What it looks like
PMMA (Acrylic)
About: PMMA is also known as polymethyl methacrylate or as Acrylic. This is an alternative that is used in place of glass filament. People also know this as Plexiglas, Lucite and Perspex. It is a well-known synthetic plastic.
Pros:
Acts as a glass filament, so it is transparent
It is rigid and impact resistant
It has high stiffness
PMMA has a low dead weight as well
Cons:
The material is susceptible to warping
Difficult processing, so not suitable for beginners
Not flexible and requires high and consistent temperature
What it looks like
These are all the filaments that you need to know about. They all have unique properties, so depending on what you want, you can get anything. Make sure to use all types of filaments to find the one that works best for you! And also check out our post on high temperature 3D filaments.