Makers now have the ability to print parts made of two or multiple materials thanks to dual extrusion, which has been developed over the past few years.
The best dual extruder 3D printers can be used to print the same way as single-extruder FDM3D printers. The printer switches between filaments automatically at the designated times- making printing a lot more efficient.
Dual extruder 3D printing is a godsend for everyone who wants to make things. These versatile desktop 3D printers allow you to mix and match colors and materials with ease and produce high-quality prints with stunning aesthetics.
Multiple filaments are fed into one or two hot ends via the former method. Filament not being used by a single nozzle printer is pulled out and stored. Filament mixers are available on most single-head 3D printers.
This allows for unique printing effects. Although the idea of combining two extruders into a single printhead may initially appear to be contradictory, it is a common practice in the budget sector.
Two extrusion printing can be accomplished more quickly and with greater adaptability thanks to the dual nozzle technology, which reduces the amount of time spent switching filaments between layers.
Even more complex prints can be achieved with an independent dual extrusion system (IDEX), which has two print heads that function independently of one another. Additionally, this mechanical configuration allows you to print two items at the same time by using duplication and mirrored print modes.
IDEX printers, which were previously only available on more expensive, professional printers, are now making a name for themselves in the consumer market.
Our favorite dual extruder: The FlashForge Creator 2
The FlashForge Creator 2 is easy to set up and print, with print quality comparable to actual retail work. PLA + PVA is a cinch, and the Level and print alignment are great included tools that come with the printer.
It's super simple to assemble the printer and doesn't include a lot of steps. You'll be up and printing within 20 minutes.
Buyers we spoke with recommended using the native Flashprint software that ships with it or Simplify3D. Both work fine. This printer is not the right one if you need to produce a ton of prints at manufacturing level output, once set up properly, you'll get excellent prints.
The 7 Best Dual Extruder 3D Printers
1. The S5 Ultimaker
The S5 Ultimaker is the first and most superb 3D printer on this list, and it's also the greatest twin extruder 3D printer on the market right now. Not getting Ultimaker goods from a buddy indicates that they don't care about you.
This company has the best 3D printers in their respective fields. The S5 isn't any different. Cura, a free Slicer, is used to power the system. After plugging in the system, you're ready to go in a matter of minutes.
At lunchtime, a coworker and I plugged it in, and our first print was ready before the end of the day, even though, at the time, I was far from an expert. If you're looking for a high-quality professional-grade printer, go no further than this one. This dual-extruder 3D printer is capable of producing the greatest quality 3D prints.
The following are some of the most important aspects:
330 x 240 x 330 mm Material Extrusion using Fused Filament Fabrication (FFF) 3D Printer
A unified end-to-end solution with high production volume and broad material selection
Includes Personal software for Ultimaker
Pros
Printing is excellent.
Excellent adherence to the mattress
It Prints a wide range of materials because of its two extruders' high maximum temperature.
Incredibly large construction volume
Exceptional dual extrusion, particularly for supported material.
It's already put together.
The UI is quite user-friendly, and it also features a touch screen.
In order to monitor developments, a camera was mounted.
The machine operates at a low noise level.
Allows you to keep an eye on your print or switch the cabin light off with ease.
Cons
It's a tad expensive.
Compared to the competitors, our print times are significantly more time-consuming.
Video overview
2. BCN3D Sigma R19
If you want to quickly make your ideas a reality, the BCN3D Sigma is the ideal 3D printer for you. Big size and expensive cost make it unavailable to the majority of small and medium-sized enterprises (SMEs). BCN3D's dual extruder 3D printer is the next entry on our list.
Those familiar with the Sigma brand may recognize the printer's mechanics. Despite its classic exterior, this sucker received a significant inside overhaul. A new "IDEX system" has been introduced, which includes a slew of new printing options and design enhancements.
With this new model, there are a number of UI changes. It's as simple as connecting a few wires and plugging it into an outlet to get this printer up and running right out of the box.
There may be some issues with bed adhesion at first because the temperature of the bed is lower than you'd prefer. In order to speed things up, there are new wizards for calibration and installation. With the Sigma R19, you get a lot of bang for your buck. With this option, you can't go wrong.
Features
With the BCN3D Sigma, there is a lot to like. Enclosed cases and heating beds, for example, are two examples. Both of these are intended to maintain a constant print temperature and minimize print failures. If you want to print something at a higher resolution, a hot end can be swapped out.
As if that wasn't enough, this printer has a filament sensor that tells you when it's time to restock. The dynamic creation of a mirrored version, which is ideal for small part building, is also an option, as is printing several copies of the same model at the same time.
The only thing we're not happy with is the lack of Wi-Fi. Even if manufacturers have to compromise, this printer is built for rapid prototyping, and sending a file wirelessly rather than loading it onto a USB stick is a more efficient way to transfer files.
Pros
Dual Fans Keep Independent Print Heads from Overheating
It has a full-Color Touch Screen
It has a rigid Metal Frame Calibration Wizard Makes Life Easier
The build volume is enormous
Has print bed of high-Quality
Price Is Quite Reasonable for What You're Paying For
Cons
Filament Purges – Expect a lot of them – The Cost of Material Increases over time.
Other Printers make a little more noise.
Adhesion to the bed is a quick and easy Process.
Video overview
3. The FlashForge Creator Pro
Once it has been constructed, the FlashForge Creator Pro is ready to use. This printer doesn't have the raw building volume you'll find in open-source models as a closed system. You can, however, keep a constant temperature inside the house. Printing can continue uninterrupted without the requirement for ventilation.
Universal power supply means the Creator Pro can be used in any country. A 45-degree angle instead of a completely vertical design is used in this version of the game. A heat-resistant metal casing is also included on this printer. In order to remove the largest prints, you can open the front door nearly 180 degrees.
Consider purchasing the FlashForge Creator Pro if you have a taste for fine wine but a wallet for a lager. This machine's price is almost too good to be true. It's still one of the greatest 3D printers, despite its low price.
The Creator Pro's only drawbacks are related to its low price point. A few high-quality designs have to be sacrificed to keep the price down, but the general performance is unaffected. You'll get a sleek and completely enclosed dual-extruder 3D printer with this purchase.
The Creator Pro is fast, easy to use, and has a solid, well-built frame. Next to the LED screen are selecting buttons for ease of usage. The Creator Pro is a top dual-extruder 3D printer that can quickly print numerous materials and work from an sd card.
Features
The flashforge Creator Pro has a lot of features that make it stand out. Two extruders allow for color printing and water-soluble supports, which are both possible with this printer. A 6.3 mm metal build plate is used in the printer. Allows you to print ABS filaments without warping because of their temperature resistance.
To get the most of the extruder's capabilities, you'll need to work with a wide range of materials. ABS and PLA materials also adhere well to a blueprint bed sticker. Eventually, you'll encounter filament jams and other frequent 3D printing problems.
Clearing any jams from the stepper motor or the nozzle in the Creator Pro is a simple task. It's a terrific printer for experienced 3D printer users because of the many features that make the process even more efficient.
Pros
For better printing and heat retention, a completely encased system
The extruders are protected against overheating by two fans.
To get you started, it comes with 2 kg of filament.
Metal is a robust material.
The price/benefit ratio is excellent.
Cons
3 Knob Leveling Is Unwelcome.
X, Y, and Z. Calibration of the Rods Is a Slightly Noisy Process.
Isn't It a Little Small?
Video overview
4. The Geeetech A10M
Dual extrusion 3D printer has a build volume of 220 x 220 x 260mm, which isn't bad for a printer at this tremendously cost-effective price point. There is also a Wi-Fi module and an open-source control board that enables additional modifications like auto-leveling.
For a dual extrusion printer this cheap, the Geeetech A10M is an excellent illustration of how far printer kits have progressed in the previous few years. Even while we aren't claiming that it's perfect, the price and promise of multi-color printing make it tough to ignore.
The Geeetech A10M is the best option if you're a maker at heart. Makers love this printer because it offers good quality at an affordable price. Additionally, because the nozzle heats up so quickly, virtually any material may be 3D printed, making it ideal for creators.
Because the target audience isn't expert or semi-professional users, they may get away with a lower-quality final product. Any other twin extruder 3D printer on the market can compete with this machine's extruder.
The Geeetech website forums are my favorite feature of this printer because there is a strong sense of community for everyone who uses this printer. As if it wasn't impressive enough, the printer is pre-assembled despite its ridiculously low tag price.
Features
Dual extruders and a 2-in-1-out hotend allow for four different printing methods, including single color, dual color, graded color, and mixed color printing. Your 3D printing experience will be much improved, thanks to A10M.
Self-assembly in a Flash: Installing the Z-plane kit on the XY plane and connecting the wiring takes only a few minutes. Simple and easy to use.
Ample space for printing A10M makes the most of the construction platform by printing on a surface area of 220*220*260mm3.
Incorporating a 360-degree ventilation system, the Hotend kit case makes it more efficient at dissipating heat, reducing the danger of jams or leaks, and ensuring outstanding printing quality.
A solid printing platform and a guarantee of excellent quality: The printing foundation for the new A10M is a 3 mm aluminum substrate, making it more sturdy and robust than previously. Our products are of the highest quality.
Pros
Incredibly affordable heated bed made of silicon carbide glass with a microporous cover Power recovery setting to continue printing even if the power goes out
Easy Changeovers and Troubleshooting are made possible by the use of a top-feed filament extruder.
Pre-Configured, Extremely High-Temperature Extruder for Printing a Variety of Materials
Dual Extruders for Support Material
Cons
Electronics on this machine are prone to failure.
Video overview
5. Qidi Tech X-Pro
FDM 3D printing technology is used in the QIDI Tech X-Pro. Detachable acrylic panels and an aluminum body provide stability. It's already put together when you buy it. Before printing, you only need to install the extrusion unit and calibrate the platform. A twin extrusion printer from Qidi Tech finishes out the bottom end of the price range.
Closed chamber 3D printing – and dual material printing in particular – usually results in better, more stable outcomes than some of the other options. A twin nozzle system on the X-Pro makes it easier to do dual extrusion.
This allows for faster dual extrusion printing, as less time is spent switching filaments between layers with tandem hotends than single-head configurations.
Qidi Technology didn't skimp on print quality despite the machine's smaller build space (230 x 150 x 150 mm) when compared to others in its field. We were impressed by how simple it was to operate during our trials. Although it was launched in 2017, it is still relevant and a worthy investment.
You're probably looking for an easy-to-use 3D printer if you're just getting started with 3D printing. The Qidi Tech X-Pro comes to mind when thinking of an easy-to-use dual-extruder 3D printer. The detachable and magnetic construction plate makes printing and removing a print stick a breeze.
Cura's slicer software is more difficult to use than Qidi's. Installing the printer is made easier thanks to the included flash drive, which contains all of the installation videos. Simple as it may appear to be, you'll get an extrusion that's consistent and free of strings. In large part, the print bed is to thank for this.
Features
Dual extrusion technology on the QIDI TECH 3D printer has put it on the cutting edge of education, engineering, design, and home/hobby printing. The 4.3-inch touch screen and conditional breakpoint printing in the X-Pro 3D Printer Kit make it smarter and easier to use.
A 6mm aviation-grade aluminum build platform that can withstand temperatures of up to 120°C is both durable and heat resistant. A removable curved metal plate has been added to make it easier for users to remove the model.
In addition to the 12mm metal platform support rod, the QIDI TECH 3D Printer includes updated parts such as the motor, mainboard, and mechanical structure to ensure more stable printing. Quality Indicators provides a one-year guarantee for free.
Pros
A great value for the buck
It's quite simple to use.
Closed-off area for printing
Magnetic and removable construction plate
Pre-assembled
Instructional Videos and an LCD Touch Screen are included.
Cons
Printer with a Small Build Volume but a Heavy Weight of 62 Pounds
Video overview
6. Monoprice Maker Select V2
When you take a look at the Monoprice Maker Select V2, you can clearly see the distinction between "cheap" and "affordable." This low-cost printer outperforms all other printers in its price range. If you're willing to sacrifice some features for a lower price, you'll get what you pay for. Quality and dependability aren't in jeopardy.
This isn't just a paperweight; it's a high-quality dual-extruder 3D printer. Despite the fact that it is not a pre-assembled machine, soldering or power tools are not required for assembly. The spool holder only requires a few connections to be made before it can be mounted.
What is the quality of the print?
In its basic settings, the printer is capable of producing high-quality images. The beauty of custom settings is that there is always space for improvement! You can print on practically any material with a high nozzle temperature.
After a little tinkering, any material will deliver good overall performance. You can start printing immediately after the basic setup if you're only going to use PLA. If you're looking for a twin extruder 3D printer, look no further.
Heating Build Plate, Micro SD Card, and Sample PLA Filament are some of the features included in this kit. Compatibility with: Cure, Repeater, and Simplify 3D are just a few examples of Maker Select's wide range of compatible add-ons.
With a large amount of material, The 8 x 8-inch construction plate and spacious 7-inch vertical spacing allow you to print larger, more complicated models. Reminder: Be sure to set the nozzle temperature appropriately based on what kind of material you're printing on.
Make that the GCODE file is intact and free of errors. You may want to look at the original model data. A heated work surface: Printing ABS and modified ABS, as well as PLA and PLA blends, which have a slower cooling rate, is made possible by the heated build plate.
A slot for a microSD memory card: Sliced GCode files can be stored on a micro SD card, which can then be inserted into the printer's micro SD card slot to print without the need for a computer. ABS, PLA, XT Copolyester, PET, TPU, TPC, FPE, PVA, HIPS, Jelly, Foam, and Felty are printable materials. The extruder's maximum temperature is 500°F (260°C)
Pros
Incredibly cost-conscious Accepts USB or sd card for loading prints
Changeovers and maintenance are made easier thanks to a top-mounted filament feed.
High print head temperature
Cons
A low maximum bed temperature.
Increase the surface area by a tiny amount.
Video overview
7. Zmorph VX
Zmorph's VX desktop 3D printer is capable of a wide range of tasks. Dual extrusion, CNC milling, laser cutting, and engraving are all characteristics of this AIO 3D printer. The frame, carriage, and sliding rails on the versatile VX are all of the highest quality.
Specially designed CNC tables have pre-determined holes. Allows users to work with a wide range of materials because of its multi-functionality.
The Zmorph VX is the greatest pick for anyone seeking a twin extruder 3D printer that can do it all. This 3-in-1 machine is capable of a wide range of tasks, including 3D printing, CNC machining, and laser cutting. We'll only take a look at how it 3D prints for the sake of fairness.
For a very reasonable price, you may own a high-quality 3D printer with two nozzles. Even if you don't utilize any of the other features, you're still getting a lot of value for the money you spent. The process of installing the twin extruder is a bit time-consuming. The first print you do after installing it will be close to perfect.
It has automated platform leveling, so you don't have to worry about that part anymore. If you're a person who prefers to make their own modifications, this can be frustrating. When compared to other dual-extruder 3D printers, this one stands out. The proprietary software that comes with these 3D printers is, in my opinion, their strongest suit.
Features of Zmorph VX
It is possible to have an automatic calibration of the VX, which does this for you. It is not necessary to level the print bed.
For multi-material and multi-color 3D printing, a dual extruder is necessary.
Build plate: can reach temperatures of up to 100 degrees Celsius. There are borosilicate glass sheets that can be removed and replaced.
Layer offset is prevented through a closed-loop error correction mechanism.
The multi-tool head provides the following features:
Milling with a computer numerical control (CNC) machine (for wood, polycarbonates, acrylic glass, machining wax, and more).
A machine that uses a laser to etch (for wood, leather, and copper laminate).
Cutting using a laser beam (paper, cardboard, felt, thin gasket materials).
Extrusion of paste (chocolate, dough, cream cheese, frosting, and more).
A more user-friendly interface is provided by touchscreen devices.
It cuts the noise by half.
0.2, 0.3, and 0.4 mm interchangeable nozzles are available.
The Voxelizer program improved user experience and support for a wide range of fabrication methods are provided by zmorph's proprietary software Voxelizer (3D printing, CNC milling, and laser cutting). Simplify3D, Cura, and Slic3r are all supported by the VX.
Pros
3D printing has never been easier thanks to the included software and exceptional print quality. There are some drawbacks, but the price is really reasonable for what you get.
Cons
Start-up Manuals Are Difficult To Understand Cannot Manually Level the Print Bed.
Video overview
Why I love using my dual extruder 3D printer
One reason I love using my dual extruder 3D printer is that it allows me to print objects with multiple colors. This is a great feature for projects where I want to add some visual interest, or when I need to make sure that different parts of an object are the same color.
Additionally, using a dual extruder printer means that I don't have to constantly stop and change filament colors mid-print, which can save a lot of time.
Another great thing about dual extruder printers is that they can be used to print objects with two different materials. This can be really useful for projects where I need one material to be strong and durable, and another to be flexible or have a different texture.
For example, I could use one extruder to print the body of a toy figure, and the other extruder to print softer, flexible arms and legs. This would give the figure a more realistic appearance and feel.
Overall, I think that dual extruder 3D printers offer a lot of great features that can be really useful for a variety of projects. If you're looking for a printer that can do more than just print in one color, then I would definitely recommend checking out a dual extruder model.
Conclusion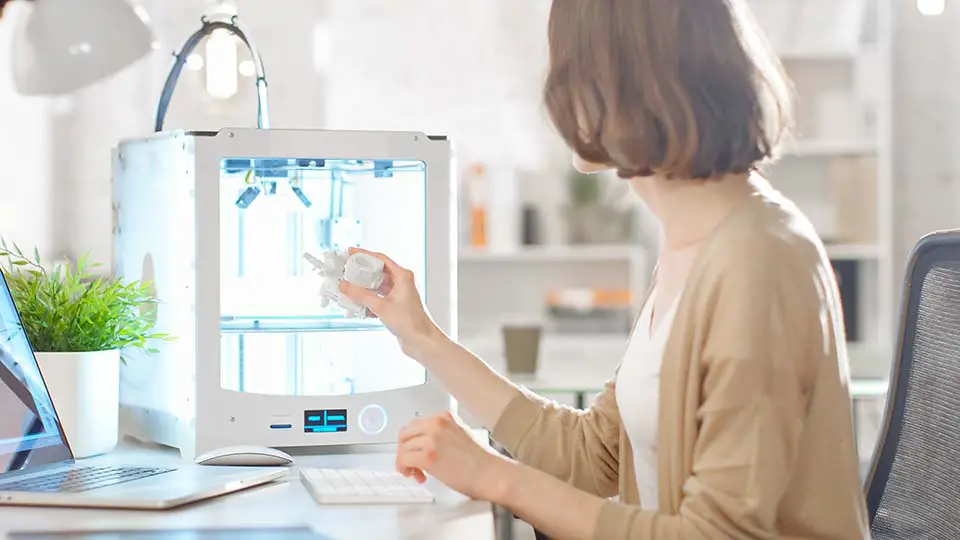 Dual extrusion is a method of printing with different materials. You can choose from different colors, different types of filaments, and different effects such as metallic filaments or wood effects.
This allows you to create better and more compelling products. Professionals, as well 3D printer enthusiasts and small business owners, such as. It is a trusted method of 3D printing, as Etsy sellers sell 3D printed creations.
For the greatest all-around twin extruder 3D printer, the Ultimaker S5 is your best bet. It produces high-quality images. To get the most bang for your buck, you should check out the BCN3D Sigma R19 printer.
The Flashforge Creator Pro is the finest option for a twin extruder 3D printer on a budget. It's still a high-quality printer, but the price tag is a lot less shocking. The Geeetech A10M was designed for those who are passionate about making things.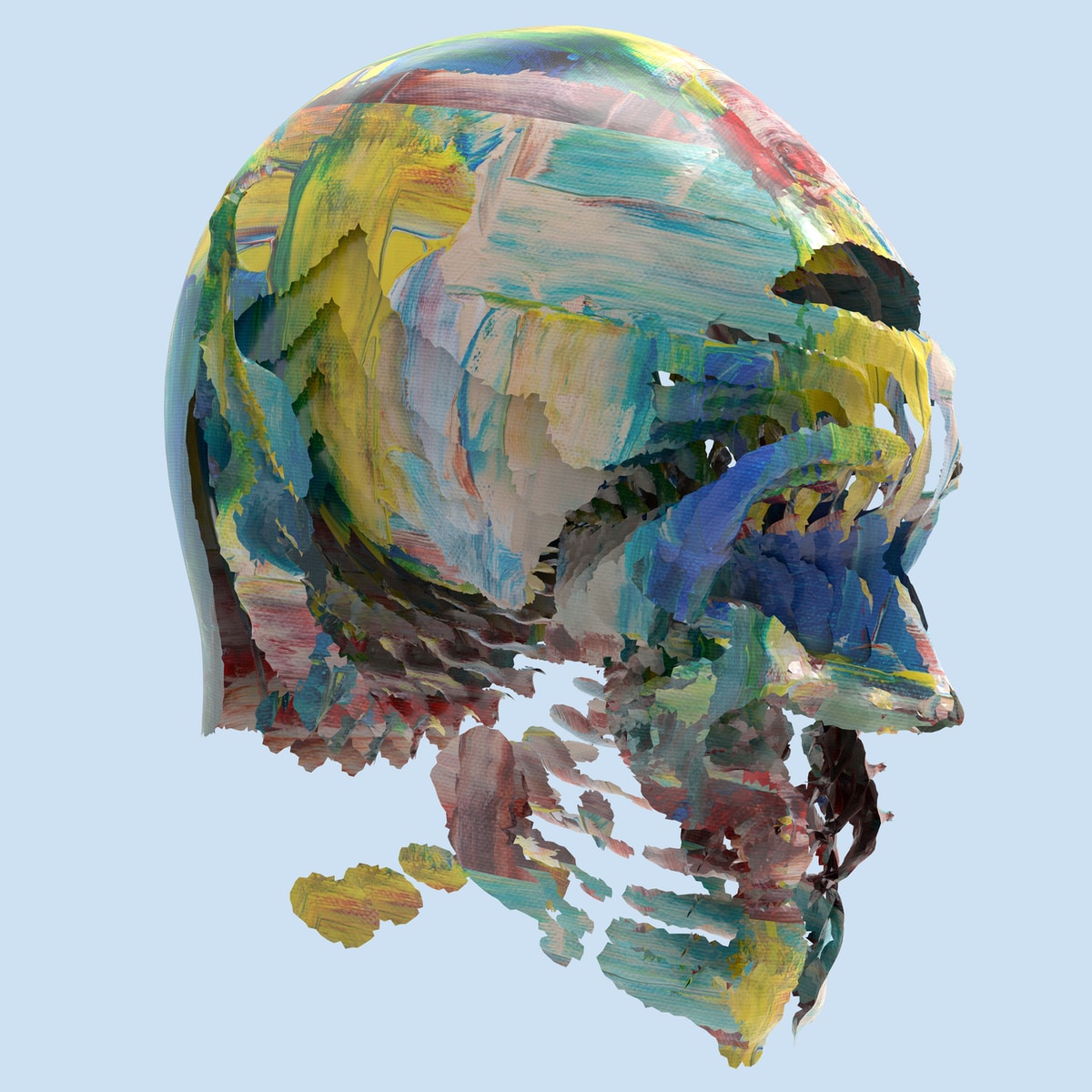 The Qidi Tech X-Pro is an excellent choice for beginners and amateurs seeking a high-quality dual-extruder 3D printer. It's a breeze to set up and use. Make use of the Monoprice Maker Select V2 if you're looking to get into 3D printing on a budget. I love this printer because it's so cheap.
It's also a wonderful option for those who don't know what they're searching for or who want a nice all-around option. It does well across the board, but it doesn't stand out in any single area. I think it's a fantastic piece of equipment.
For now, that's all you need to know to begin your quest. To select the best dual extruder 3D printer for your needs, have a look at this list. Even if you've already narrowed down your selections or are torn between two printers, take a look at the features you're most excited about.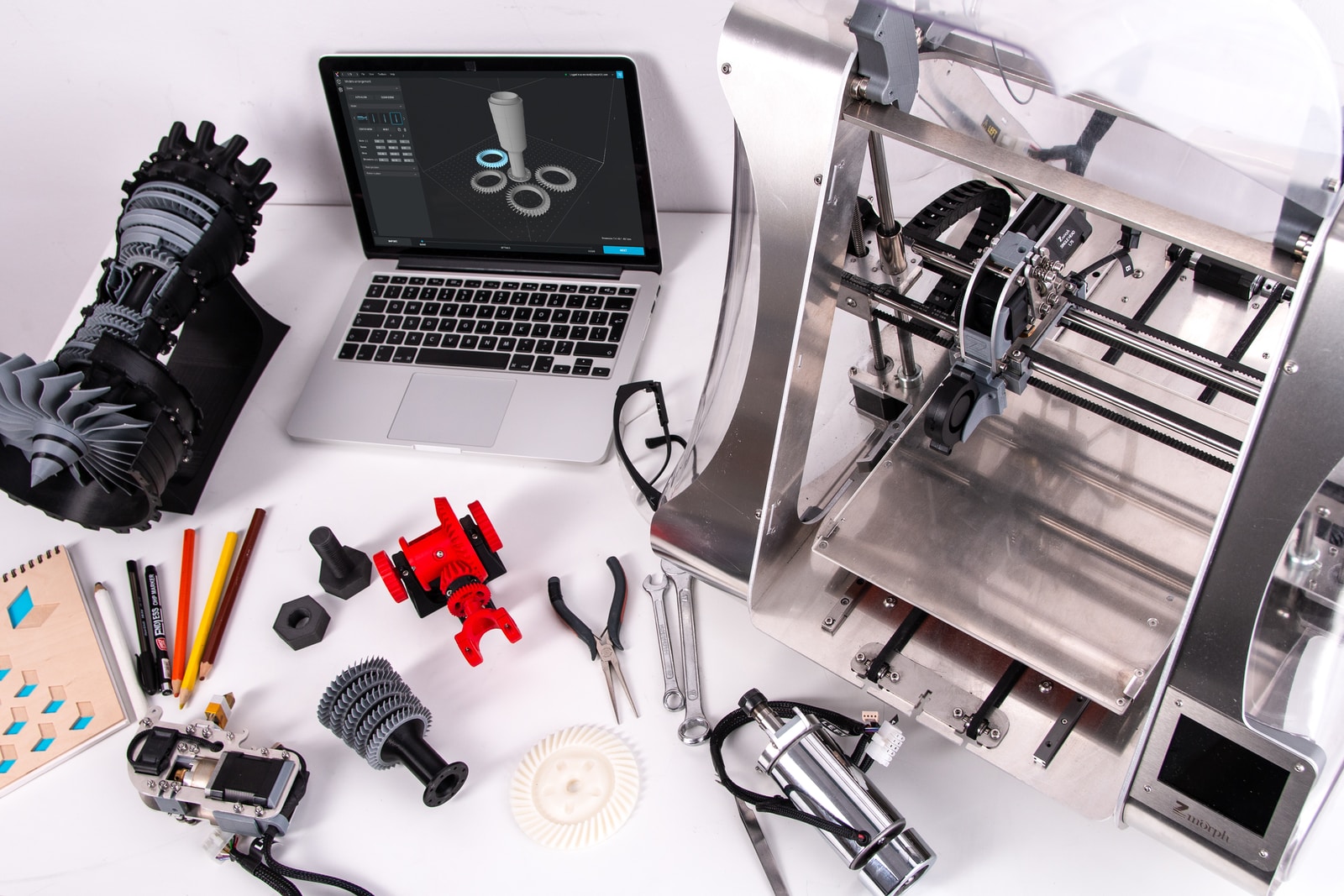 Make sure the printer is within your price range and has the right build volume and nozzle temperature for your selected material before you buy it. It's up to you to decide whether or not the additional features are worth the increased cost.