Resin 3D printers are increasingly becoming more affordable and accessible. They can be used to create highly detailed models that would not be possible with a filament-fed 3D Printer.
MSLA (Masked Stereolithography), resin 3D printers have only one axis of motion and can often be purchased really cost-effectively for beginner 3D printer enthusiasts. We have compiled this list of resin 3D printers to help you choose the right one for you.
High-resolution resin 3D printers can create models using liquid resin curing under UV light. The MSLA process employs a masking LCD to block UV light on a pixel-by-pixel basis. This allows printers to produce models with a resolution down to.035mm along the XY axes.
The high resolution of a resin 3D printer comes with a cost. After printing, parts must be post-processed. UV resin can also require care when handling. Resin is a messy material that requires gloves and masks to be handled.
Reddit's #1 Pick
The Sonic Mini 4K will be the most powerful and high-resolution printer available right now. That paired with some DIY using Mariner would get you the highest resolution consumer 3D resin printer and things like remote printing, checking job status, network sending.
This thing is amazing, you can get some incredible prints. Your old minis from the store will look stupid in comparison.
If you are planning to make a mold, there are many casting resins you can purchase. If you plan to cast larger items, the molds will need to be bigger than the mini. A Sonic Mighty 4K may be the best choice. Although the resolution is lower, it will have a larger print bed because you are printing the inverse of what you want to mold.
The 7 Best Resin 3D Printers
The Anycubic Photon Mono
Because Anycubic is a well-known resin 3D printer company, the introduction of the Anycubic Photon Mono was a pleasant surprise for everyone involved. An Anycubic Mono resin printer, has an LCD screen that lasts about twice as long as the previous model's 600-hour lifespan.
Fast printing speed and a powerful light source are just some of the features of the Photon Mono.
User Experience
For beginners, the Anycubic Photon Mono is a wonderful starting point for resin printing. It's also because Anycubic claims that you can treat each layer in just 1.5 seconds, which is faster than the industry average.
High-quality packaging and shipping ensures that the product arrives in good condition. You don't have to spend hours putting things together thanks to the straightforward instructions and assembly method.
With this kit, you'll get everything you need to get started, but you'll need to buy your own resin.
As many users have noted in their assessments of the Anycubic Photon Mono, the print quality of the models is superb.
This 3D printer was a great choice for many novices, and they didn't regret it one bit. It's even been called a "great first-time user's machine" in one review, and the reviewer had it printing in 30 minutes after receiving it.
Pros of the Anycubic Photon Mono
Excellent build quality is achieved thanks to a 0.05mm resolution, and the acrylic lid/cover is both efficient and handy.
Build volume is a little larger than Anycubic Photon Mono SE, the advanced version.
Offers printing speeds that are 2 to 3 times faster than competing resin-based 3D printers.
Compared to other 3D printers in its class, the Printrbot Replicator 2K is a great value for the money.
It has a high resolution of 2560 x 1680 pixels and is very quiet, making it ideal for working or sleeping. It also includes an effective and extremely easy bed leveling system.
Cons of the Anycubic Photon Mono
There is just one file type supported, which can be cumbersome.
Lychee Slicer is an alternative to Anycubic Photon Workshop that can save in the correct extension for the Photon Mono.
Until the resin is above the base, it's impossible to know what's going on.
However, the scents aren't perfect, but this is typical for resin 3D printers. Get some resin with a minimal odor to counteract this drawback.
Wi-Fi connectivity and air filters are missing.
The display screen is prone to scratches and is quite sensitive.
Video overview
The Elegoo Mars 2 Pro
Resin 3D printer company Elegoo is another well-known name in the industry. The Mars 2 Pro, like the Photon Mono, has a Mono screen. With an aluminum body and a sanded aluminum build plate, it is a mostly aluminum printer
Additionally, an integrated carbon filtration system aids in the reduction of foul odors.
User Experience
Many Elegoo Mars 2 Pro users have found resin printing to be an enjoyable experience.
Current users gush about the product's quality, calling it "beautiful." "Incredible," said one user of the experience of making their first resin 3D print. This is an excellent resin 3D printer that is almost ready to go out of the box, requiring only a few simple steps to get started.
Even with resin 3D printing, it's important to understand the basics of getting things running properly. Learning how to properly support resin models is an important skill that can only be attained through patience and practice.
Once you understand how to handle STL files from a website like Thingiverse, you'll be able to 3D print a range of interesting designs. Some models come pre-supported, but understanding how to do it yourself is preferable.
If you don't have a low-odor resin that doesn't smell as awful as others, dealing with resin might be a challenge. In order to use the Elegoo Mars 2 Pro, you must have a well-ventilated area and a sufficient workplace.
One customer who is a full-time woodwind manufacturer and is known for making Irish flutes purchased the Elegoo Mars 2 Pro after doing some research. The quality he was looking for couldn't be achieved with filament printing, but resin printing could.
In order to meet his requirements, the 0.05mm resolution was more than adequate, but the Z-axis height was an issue. The leadscrew was changed to enable for 350mm Z-axis capability since he wanted a higher working height.
Advantages of Elegoo Mars 2 Pro
Speedy layer drying time, angled plate support, large build capacity, less to no maintenance, high accuracy, precision, robust build and durable mechanism, and different language support are only few of the advantages of this printer.
Printing for extended periods of time does not affect the device's stability or longevity.
The Elegoo Mars 2 Pro's drawbacks
There is no protective glass on the LCD screen.
There is no limiter control on the Z-axis.
In terms of pixel density, there has been a minor drop.
Video overview
The Anycubic Photon Mono X
A notable milestone for Anycubic was the introduction of the Anycubic Photon Mono X resin printer. There were larger resin printers available, but at a price that was prohibitively expensive. This machine had a significant impact on resin printers that are currently available at a lower price point.
There is enough capacity for a high-detail statue or bust, as well as a group of miniatures for tabletop gaming, in the 192 x 120 x 245mm build area. Your imagination is the only limit.
The Anycubic Photon Mono X's user experience
To get started, this was a terrific option because it was incredibly simple to construct and run subsequently.
A resin printer's smaller build volume makes the greater build volume an important feature. Calibration was a little more time-consuming, taking between 5 and 10 minutes to get correct. As soon as you have completed each of these steps, you are ready to begin printing with resin.
4K resolution is clearly visible in the 3D prints that come out of the build plate, especially for miniatures with finer details.
A large piece of equipment, once it's in place, isn't likely to be moved very often. The yellow acrylic cover allows you to keep an eye on your prints while the printer is in the process of printing.
As a result, if you find you entered any incorrect settings or for any other reason, you have more control over your prints.
A little lip on the corner of the resin vat makes it easier to pour resin out. I'd like to see the printer's acrylic cover have a more airtight connection to the printer because it doesn't sit in place very well at the moment.
Pros of the Anycubic Photon Mono X
You can have printing up and running in less than five minutes because it's basically pre-assembled
It's straightforward to use, with just a few touchscreen settings to navigate
Has a very large build capacity for a resin 3D printer
Cures entire layers at once for quicker printing
Professional looking and has an elegant design
Has Wi-Fi monitoring software for watching progress and even adjusting settings if required
Sturdy leveling system that's easy to use
An ergonomic vat design with a dented edge makes pouring easier, and the build plate adhesion is excellent, resulting in almost imperceptible layer lines in 3D prints.
It dependably produces stunning resin 3D printing results
There are a lot of helpful suggestions, advice, and troubleshooting in the growing Facebook community
Cons of the Anycubic Photon Mono X
As far as 3D printing goes, it's a little on the pricier side compared to other resin printers, but it's still a good option for those looking for a high-quality resin printer.
Video overview
The Phrozen Sonic Mighty 4K
Adding the Phrozen Sonic Mighty 4K to their already impressive line of resin 3D printers shows that they've been working hard. Fast printing speeds of up to 80mm per hour and a huge 9.3-inch 4K monochrome LCD screen make this printer a great choice.
Most of what you'll need as a novice resin printer, especially if you're looking for something large.
User Experience
An excellent resin 3D printer, the Phrozen Sonic Mighty 4K, has produced numerous high-quality models for both experienced and novice users alike.
People who are new to this machine frequently note how easy it was for them to learn how to use it.
After some troubleshooting and learning, you can obtain a lot of successful prints if you follow a few simple recommendations like warming and stirring your resin between usage. Because of the printer's high quality and big build area, users are enthusiastic about it.
In the opinion of a Phrozen product expert, Sonic Might 4K's quality is superb. When compared to the Sonic Mini, it can print in half the time of a regular resin 3D printer.
Even after just four days of printing, this same user had produced over 400 vehicles with no failures. You may rely on Phrozen's customer service if necessary, according to him.
In the past, some users have experienced concerns with quality control, but it appears that these issues have been resolved, based on the recent reviews. The Phrozen Sonic Mighty 4K is adored by everyone, except for the scent of resin.
Pros of the Phrozen Sonic Mighty 4K
Printer comes properly wrapped and has excellent print quality.
It prints larger models than most standard resin printers, which have a tendency to be smaller.
A well-known brand offering a wide range of trustworthy products
Out of the box, it's amazing
There's a wide build plate, so you can fit a lot of models on it
Cons of the Phrozen Sonic Mighty 4K
Quality control issues including loose screws and LED scratches have been reported in some cases, according to customer reports.
Because of the design of the Z-axis, the thumbscrew has to be screwed in quite a bit to hold it in place.
There's a risk of scratching the LCD screen because there's no screen protector included.
Video overview
The Creality Halot One
Creality, the world's most popular 3D printing manufacturer, specializes in filament printers and has a lot of experience with them. The Creality Halot One is their first attempt at resin printing, and so far it's been a success.
This is a great first 3D printer because it has a lot of useful features at a reasonable price, as well as a decent build volume. 3D printer with a 2K screen and enough resolution to make resin models.
User Experience
Because it is created by Creality, the Creality Halot One resin printer is less well-known, yet it is a simple pick for beginners.
The Halot One's reviews are overwhelmingly positive. Models appeal to them because of how simple it is to set up and assemble, as well as the high print quality they can achieve.
Resin printing, even for beginners, has a learning curve; nevertheless, this equipment makes the process a lot easier.
In most cases, printers arrive in good condition, but one user was given a replacement printer after contacting customer support. If there is a problem, Creality indicates that they are willing to work with their customers.
Just insert the USB stick, peel off the films, and level the print bed, and you should be ready to start printing effectively with the Halot One printer. After unboxing the printer, a user was able to start printing in less than ten minutes. A resin 3D printer, it comes highly recommended by him.
Pros of the Creality Halot One
Compared to filament printers, this printer is a breeze to use. It has a great print quality, minimal assembly requirements, and is easy to get started from unboxing to printing. The bed leveling is simple, and the Creality slicer works well and is simple to operate. File transfer is also simple since the printer is natively wireless. The touchscreen works well and is easy to clean.
Cons of the Creality Halot One
Some customers don't like the slicer that comes with the printer because of frequent crashes, inability to build up profiles, and the need to set exposure on the printer rather than the slicer.
Lychee Slicer features a Halot One profile, which you can utilize.
Problems with setting up the Wi-Fi and establishing a reliable connection
As of this writing, ChiTuBox does not support printing via the ChiTuBox app.
Video overview
Elegoo Saturn
A direct competitor to the Anycubic Photon Mono X, the Elegoo Saturn was released by Elegoo. Although they share many features, such as the 4K monochrome LCD display and double linear Z-axis rails, the aesthetic and file transfer options are a little different.
User Experience
At the time of this writing, the Elegoo Saturn resin 3D printer has a good rating of 4.8/5.0 and over 400 reviews. Elegoo is a well-known firm, and the Saturn is much more so.
After a short period of time, the product became so sought after that it was constantly out of stock. Now that they've caught up with demand, it's much easier to get your hands on one.
First impressions of this machine's packaging are positive, with layers of protection and precise foam inserts that keep everything in place. With the exception of the orange acrylic cover, it is an all-metal machine.
As with other resin printers, getting Elegoo Saturn up and running is a piece of cake. Install the build plate, remove the two screws holding it in place, use the leveling paper and step-by-step instructions to level the plate, then pour in the resin and begin 3D printing.
You can now insert your USB drive and begin printing your first test image. After learning how to support models properly, one user reported that he now gets excellent prints every time he prints.
Pros of the Elegoo Saturn
Large build volume and resin vat
High accuracy and precision
Quick layer-curing time
Faster overall printing times
Ideal for large prints
Overall metal build
USB, Ethernet connectivity for remote printing
User-friendly interface
Fuss free, smooth printing
Cons of the Elegoo Saturn
Build plate adhesion can be a problem, as can noise from the cooling fans.
There is no carbon filter built-in, therefore prints may have layer shifts.
Video overview
The Voxelab Proxima 6.0
3D printers for resin are hard to come by these days, but the Voxelab Proxima 6.0 from VoxelLab is a fantastic entry point. It has all the essentials and a few additional features that are easy to use for the average user.
After unpacking, you'll be printing in no time.
User Experience
Because of its concentration on simplicity, it's a good choice for newcomers. Many of the resin printer's early adopters gave it high marks for ease of use.
The price and the number of included features are the most important considerations in this case.
In addition to its 2K monochrome screen, it features an impressive build volume of 125x68x155mm.
Not as well-known as some of the other brands, Voxelab has ties to Flashforge's creators, therefore they have expertise in 3D printer design.
There have been a few complaints about customers contacting customer support for warranty issues, such as the screen, and not being able to receive a replacement. They weren't thrilled with the customer service they received, for reasons I'm not aware of.
Pros of the Voxelab Proxima 6.0
The machine is easy to set up and operate, and the instructions are adequate, though a few sections aren't written very well
The prints are of the highest quality and can be printed at a layer height of 0.025mm.
In comparison to comparable printers, the Proxima 6.0's chassis and build quality are impressive.
In terms of user experience, the touchscreen is excellent
The acrylic lid has a tight fit, preventing fumes from spilling out.
High-quality USB cable for printing and connecting to devices
For the quality and features you're getting, the pricing is quite reasonable.
Cons of the Voxelab Proxima 6.0
The build plate moves up and down quite a bit, which makes it quite noisy compared to comparable resin 3D printers. You can't modify the settings or exposure time while printing.
As there are no pre-sliced models on the USB stick, you will have to slice your own model in order to test the printer.
VoxelPrint's software, according to some users, might use some enhancements.
Video overview
Conclusion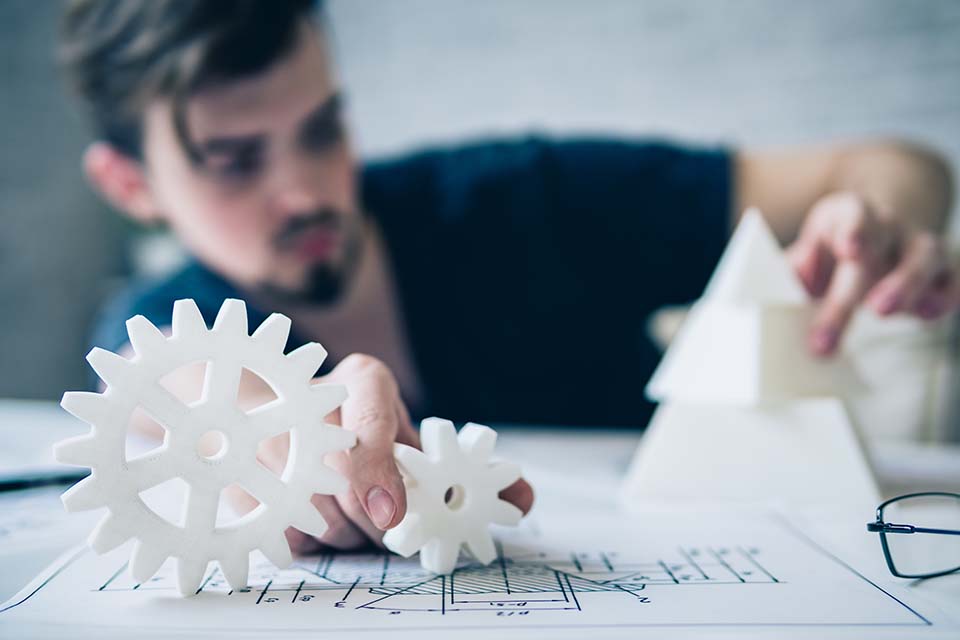 SLA, or stereolithography, is the foundation of most resin printers. It may sound hard, but if you take a few minutes to acquaint yourself with this notion and comprehend each step that a printer takes when generating objects, it will become clear.
Check out our resin vs filament article to get a bead on the differences between these substances. Make sure you get a strong resin that's resident enough for your project and prepare for potential resin toxicity issues!
Read over how to dispose of 3D printer resin so you stay extra safe when dealing with this potentially toxic material.
There is a roller in a printer that spreads a thin coating of liquid polymer (resin) on the build platform. While the liquid state of the current layer makes it easier for the roller to spread, the goal is to guarantee that each subsequent layer is the proper thickness.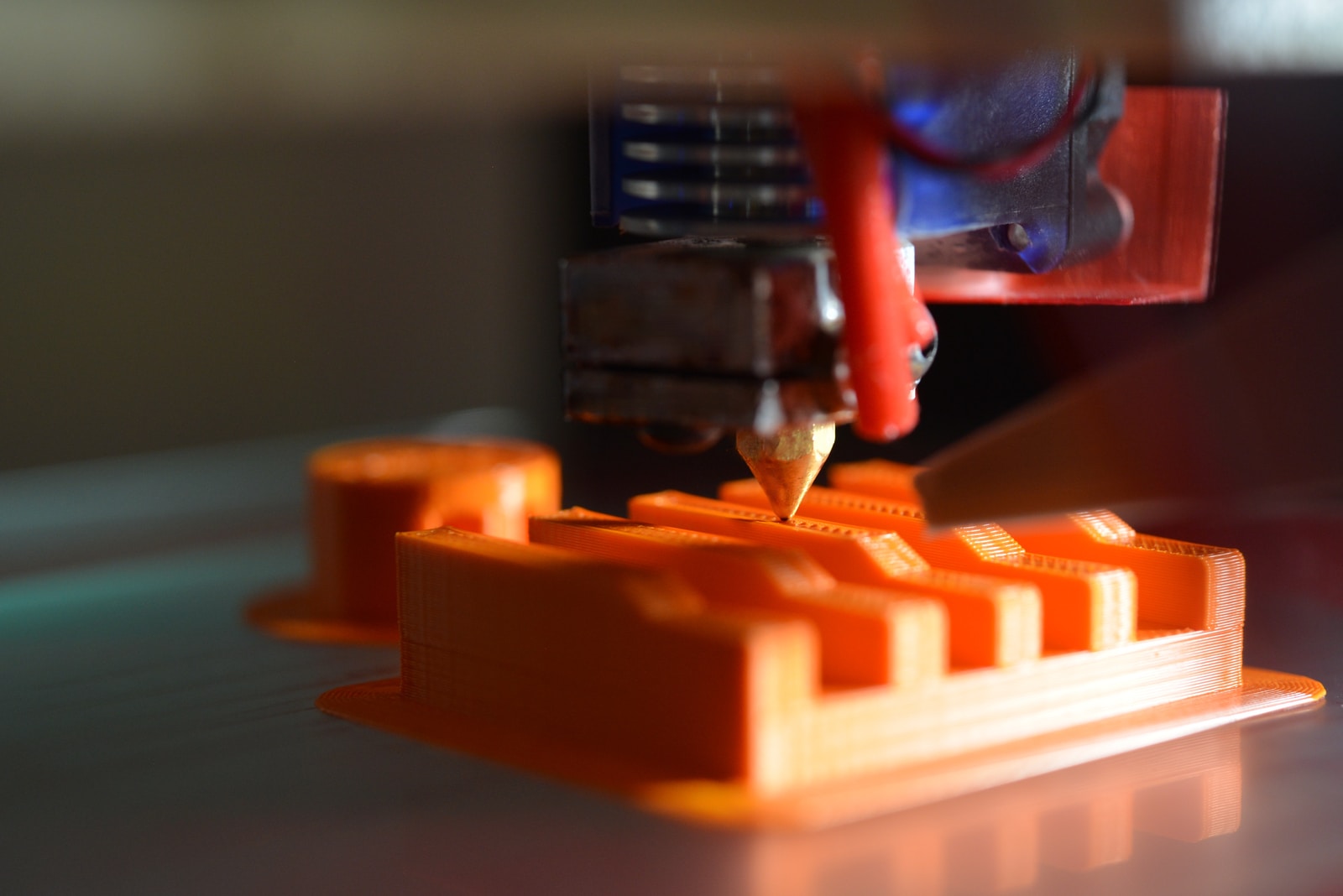 The model is lowered and a new coating of resin is spread after the laser has solidified the resin. Until the model you've been working on is printed, the resin rolling and laser-assisted solidification procedures continue.
The model is lifted out of the resin tank at the end of the printing process. Due to the liquid nature of resin, it will leak back into the resin tank and be available for use in your upcoming 3D printing projects.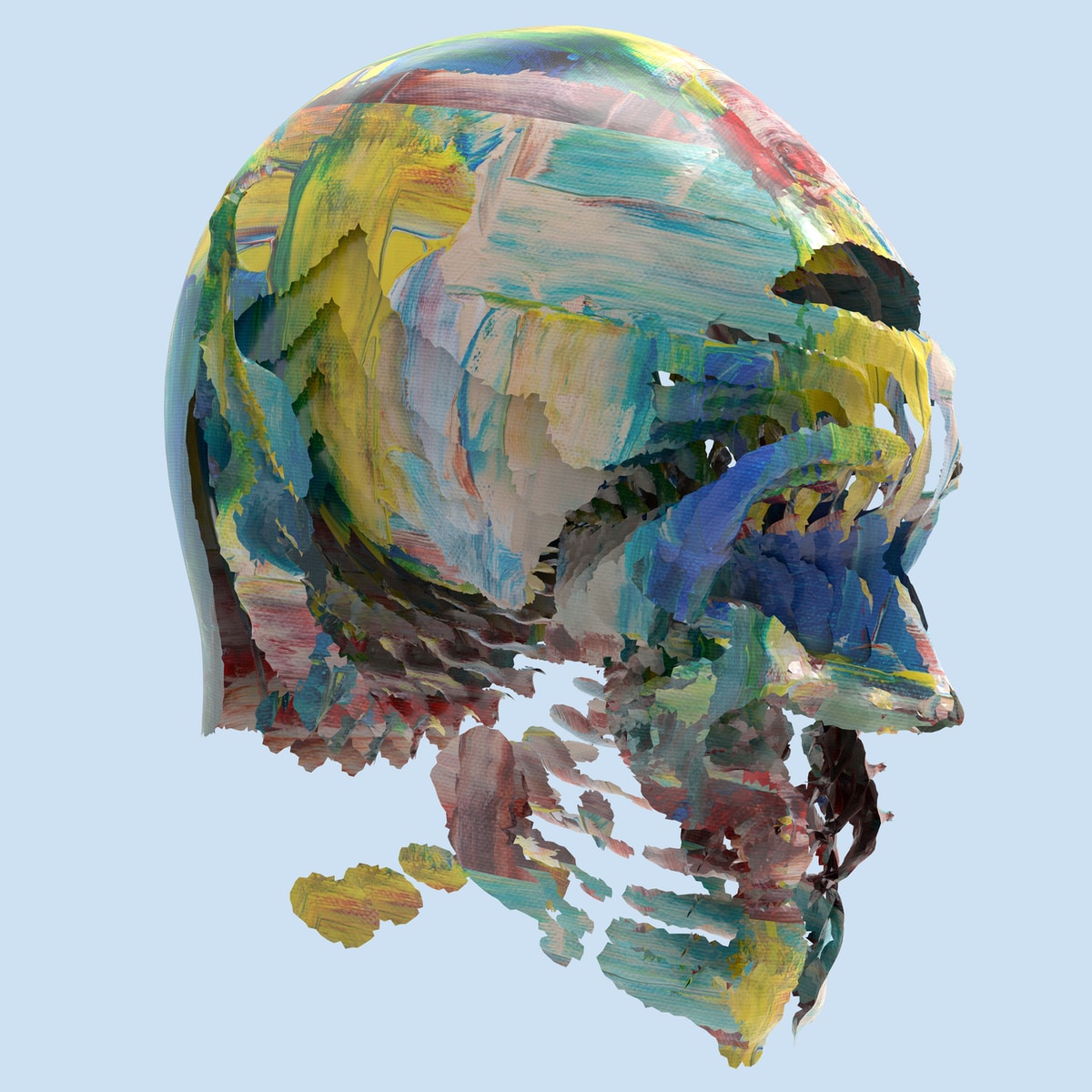 As soon as the print is finished, you will have to remove it, smooth its surface, and paint it as you see fit before it can be used. The printing operation does not necessitate the employment of extra machines for washing and curing resin-printed items (although they can make the objects look several times better than if you skip these processes).
Overall, there are various resin 3D printers on the market that can help you get started in the intriguing world of printing with resin. Although both filament and resin printers accomplish the same thing (converting drab materials into intriguing pieces of art, gadgets, or replacement components), there is a huge difference between the two.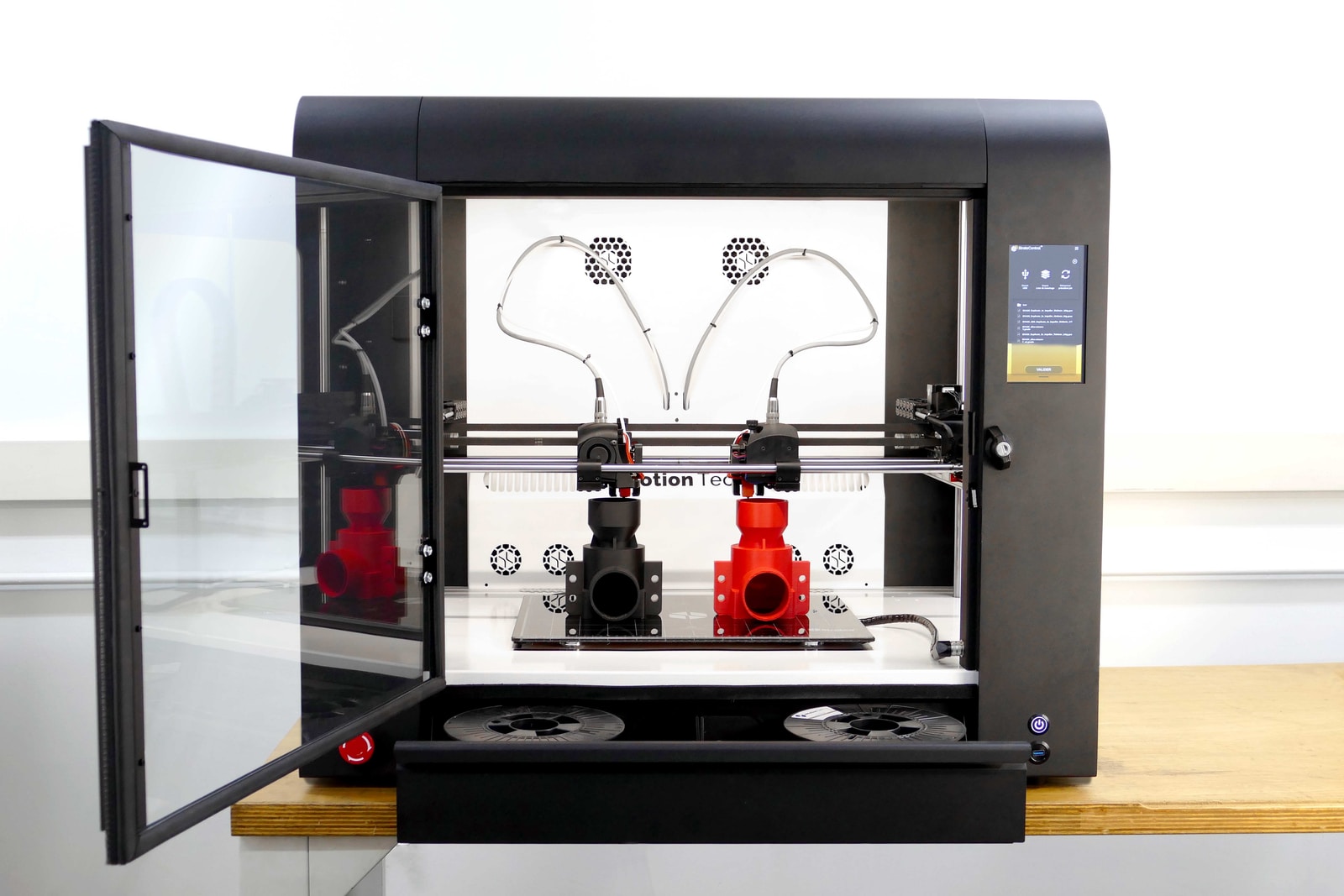 FDM filament printers are designed to build strong structures with no insane surface detail, while resin printers can't normally work at the same size as FDM printers, but they can create products with an incredible level of detail.
You may be having a hard time distinguishing between resin 3D printers because there are so many of them on the market, so we've put together this list of some of the top resin printers you can currently buy.
While it is generally true that a higher price corresponds to greater build surface area or better features, this is not always the case. Because of this, we recommend that you thoroughly examine the product's features before making a purchase. In this circumstance, our guidance should serve as a good beginning point.