After buying a 3D printer, the next step will be to buy the best 3D printer filament. Whether you're a beginner or a master in 3D printing, the type of printer filament you use will play a part in your 3D printout model.
These products come in different styles and sizes- check out 27 different filament types with pictures!
They require various printing conditions that must be met for the best outcome. If you get it wrong, you might not only end up with a useless 3D printer filament but also make your first 3D printing task a disaster.
With the current 3D printer filament market containing all types of these 3D printer filaments, it's always a challenge to come one with one buying choice that meets your needs. Luckily, this guide simplifies the process for you. It contains the top 5 best 3D printer filaments available and a comprehensive buying guide to help you buy nothing but the best type for the task at hand.
The 5 Best 3D Printer Filaments
#1. HATCHBOX PLA 3D Printer Filament
The HATCHBOX PLA Filament is one of the most sorts after 3D printer filament and for impressive reasons. It's available as a 1.75mm filament with a dimensional accuracy of +/- 0.03. It's a Polylactic Acid filament that comes vacuumed and sealed with a desiccant. It requires 180°C – 220°C extrusion or nozzle temperature.
Example Print
According to its previous users, this Polylactic acid filament is a gold standard ideal for most thermoplastic printing needs. It features a formulation of plant-based materials combined with polymers to create a nontoxic and low-odor filament. For that reason, there is no need for a heated bed during use.
If you're after a multi-use PLA filament reliable with various applications, the HATCHBOX PLA Filament is the product to buy. You can use it for more than modeling with 3D printing. Some previous users used it to design and bring unique inventions and various functional pieces usable in daily applications. You can use it to make custom phone cases, salt shakers, wallets, sculptures, dog tags, candle holders, and many more.
With Polylactic acid filament loved for easy, odorless printing with minor warping, the Hatchbox PLA is no different. What's more, it's a green-friendly filament that doesn't require a heated bed, and you can use it with multiple printing styles. Because of that, it's ideal for creating sturdy, glossy, and smooth prints using various bold colors.
Hatchbox stands out in the 3D printing industry because of the bold and vibrant 3D colors they apply to their filaments. This filament is available in a set of these shades that you might want to mix and match to produce 3D prints with textured, transparent, gloss, sparkle designs. You might even use various filament colors that mimic wood or marble.
The durability and flexibility of this filament create opportunities for the users to create anything that comes into their imaginative minds. Its odorless extrusion makes it applicable in multiple fields. The company has an exhaustive catalog that provides you with choices for innovative creation. You can combine various shades of these filaments to create an attractive innovation unique in its design.
Pros:
Ideal for most thermoplastic printing applications
Bold and vibrant 3D colors
Green-friendly choice
Nontoxic, low-odor
Cons:
It doesn't come with a re-sealable bag
Some colors brittle easily
Video Overview
#2. eSUN PLA PRO (PLA+) 3D Printer Filament
The eSUN PLA PRO (PLA+) is another high-performance 3D printer filament well accepted by its customers. It comes as a 1.75mm filament with +/- 0.03mm Dimensional Accuracy. It features a 1kg clear or black spool and requires 220°C – 225°C, and it's vacuumed and sealed with desiccant.
Example Print
It boasts a superb layer bonding that is several times better than the standard PLA filaments. That means your 3D prints will be more rigid and with better glossiness. It also preserves a smoother finish on the printouts and doesn't experience cracking or brittle problems. What's more, prints made from these filaments are harder to break.
Its temperature is standardized at 20 Celsius higher than the standard PLA to match most users' printing temperatures, around 210°C – 215°C. Its low shrinkage is another feature loved by it its previous users. It allows you to work on your creations smoothly and sticks superbly well on layers and beds.
PLA pro is made from biological material, as an extraction from corn grain purified to deliver superior results. It's eco-friendly and odorless, not forgetting harmless to humans. The vacuum packing applied to this product ensures it doesn't absorb moisture allowing long-term storage. What's more, unlike the regular PLA, the PLA+ absorbs less moisture at a slower rate.
According to one of its previous users, you can even extend its life span by simply wrapping the leftover filament together with a dehumidifying gel, placing it in its shipping box, and storing it indoors. That way, it's capable of retaining its elastic quality even after extended storage.
It's compatible with most of the FDM 3D printers, and its versatility allows you to go beyond your creativity comfort. You can use it to explore other designs and try out other innovations. The lack of print head clogging can ensure you achieve every bit of precision with your creations.
Pros:
Excellent purity
Nontoxic and with low odor
Better toughness, top-notch strength, and low shrinkage
Minor warping and high precision
It doesn't clog the print head
Cons:
Requires slightly different slicer settings and a higher temperature
Video Overview
#3. SUNLU PLA 3D Printer Filament
Another 3D printer filament worth your attention is the SUNLU PLA Filament with a dimensional accuracy of +/- 0.02mm and a 1kg spool. It features a 1.75mm diameter that allows it to work and harmonize excellently with all the standard 1.75mm FDM 3D printers. That is also supported by high-quality manufacturing accuracy and standards and small dimensional accuracy.
Example Print
As a premium PLA filament, it has its advantages. It's straightforward to print with and deliver optimized premium quality printouts. Its high in purity with low shrinkage to ensure your creativity comes out as you want it to.
Its previous customers also praise it for having a superb layer bonding that ensures you meet your demand for all 3D printing projects. If you need some innovative work of functional parts featuring impressive toughness, then this is the filament to get.
The unbeatable dimensional accuracy and consistency of this product are way above the roof. As a tough PLA filament that's clog- and bubble-free, it delivers smooth printouts without exaggeration. It's also easy to use and convenient even for beginners. It does, though, require at least 24 hours of complete drying before packaging.
The filament comes vacuum sealed with desiccant packaged inside nylon re-bag to ensure it doesn't come into contact with moisture. The recommended extrusion or nozzle temperature is anywhere between 215℃ and 220℃ and a bed temperature of 70℃.
Its broad compatibility allows it to work and harmonize intelligently with all the 1.75mm FDM 3D printers. The quality standards of the manufacturing accuracy are employed to ensure that everything turns out as nothing but accurate and precise printouts.
Pros:
Impressive impact resistance and strength
Environmental friendly and easy to use
Excellent strength and toughness
Environmental protection
Low shrinkage rate
Cons:
24 hours Complete Drying Required
Require a heated bed
Video Overview
#4. OVERTURE PETG Filament
If the first three products haven't impressed you yet, the OVERTURE PETG Filament comes as a 1.75mm filament compatible with most FDM printers. It arrives as a package of six 1kg PETG spools and builds surfaces. The quality of this filament has impressed many 3D printing masters and beginners, as so the many reviews.
Example Print
The PETG spools are of high quality and build surface that provides the necessary support needed by overture filaments. There's a grid layout on the surface that you'll love as it allows you to enjoy easy resizing. According to its makers, the OVERTURE PETG Filament is designed and manufactured using a clog-free patent. That's demonstrated by the stable and smooth printing experience reported by the previous customers.
24-hours of complete drying is required, and you only need to vacuum seal it with aluminum foil to get the desired result. The packaging protects the PETG filament from moisture. As you well know, PETG material tends to be sensitive to moisture, so a re-sealable aluminum foil bag after using it to achieve exceptional printing results.
The filament undergoes full mechanical winding plus strict manual examination to ensure it's tidy and easy to feed to the 3D printer. Its spool inner diameter is of a larger design to make the feeding smoother and more manageable. And according to the buyers, this product exceeds the high expectations of any intermediate 3D printer needs. It might lack the precision for mastery printing, but the model does deliver results expected by a beginner or intermediate printer user.
And thanks to the utilization of advanced CCD diameter measuring, the PETG filaments are compatible with all 1.75mm printers. There is also the self-adaptive control system application that ensures it delivers dimensional accuracy of as low as +/- 0.05. It's higher than the rest of the products in this guide, but it does meet most of the 3D printing needs.
Pros:
Little shrinkage rate
Clog-free & Bubble-Free
Advanced CCD diameter measuring
100% Satisfaction Guarantee
High impact strength
Safe and odorless
Cons:
Not ideal for mastery 3D printing
High dimensional accuracy margin
Video overveiw
#5. Geeetech PLA 3D Printer Filament
And lastly, there is the Geeetech PLA 3D Printer Filament, an upgrade Tidy Winding Tangle-Free filament with +/- 0.03mm dimensional accuracy, strict tolerances, and no exaggeration. It harmonizes and works ideally will all FDM 3D printers of 1.77mm diameter. Its reel is ideal for most trendy printers, including Geeetech, Comgrow, Longer, and more.
Example Print
It's easy to use, bubble- and clog-free. That means you can deliver your best work and have an exceptional 3D printing experience. The extrusion or nozzle temperature required ranges from 185°C to 215°C. It would help if you also had a heated hotbed between 25°C and 60°C.
It comes vacuum sealed with desiccant to maintain a low moisture level content. You, however, have to keep it dry and dust-free after opening the sealed package. That is to ensure you prevent it from becoming brittle and avoid it from jamming the nozzle. You should know, there is an extra sealed bag that comes with the product to give you a convenient way to store the filament after use.
If you buy this GEEETECH filament and feel it doesn't meet your needs or it needs too much attention, you can return it 30 days after the day of purchase for a full refund thanks to GEEETECH's 100% Satisfaction Guarantee. Some previous user, though, has raised their complaints of the refund taking too long.
Pros:
Easy-to-Use
Clog-Free and Bubble-Free
Works and harmonizes with all FDM 3D printers
It comes in many colors and styles
Impressive Filament Elasticity
High precision and strength
Cons:
Hot Bed Required
Brittle if not vacuum sealed
Video Overview
Buying Guide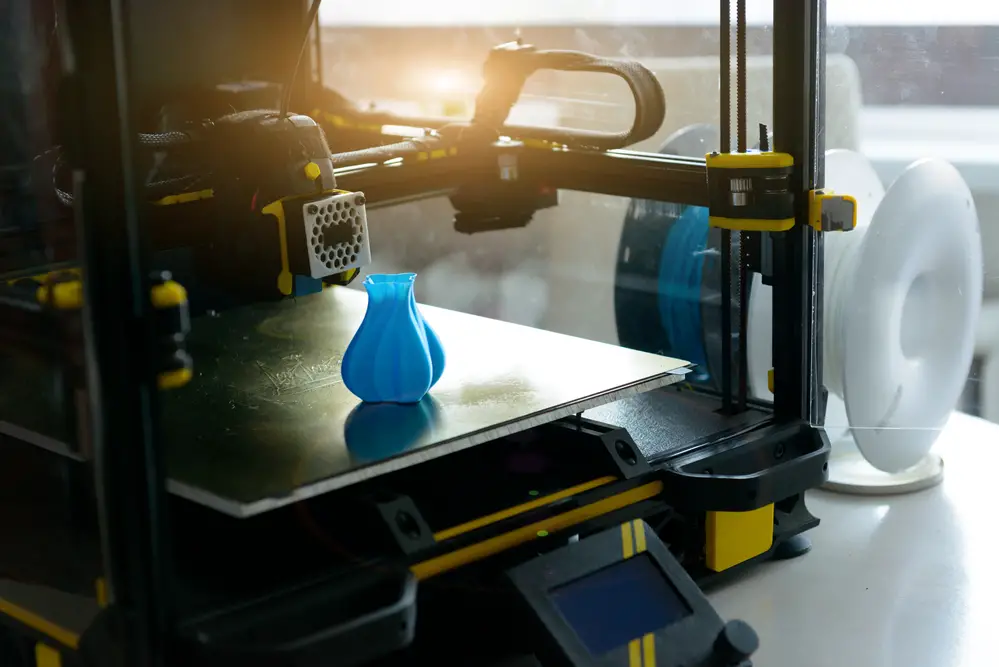 Even though the above list of best 3D printer filaments shortens your buying options, you still need to narrow down your choices to one product that you'll buy. When shopping for the ideal filament, it'd be best to go through the many features such as material, diameter, and type before making the purchase. These factors will help you know exactly what you need and why you need it. They include:
Filament Diameter
Fused Deposition Modeling 3D printers are standardized into two main sizes, 1.75mm and 2.85mm. That means you have to know the diameter of filament that will fit in your model. Is it 1.75mm or 2.85mm? Consult your user manual, and if not available, check-in with your manufacturer to know the exact diameter. Use the data to reference the product specs to make sure you're buying the correct size.
Filament Type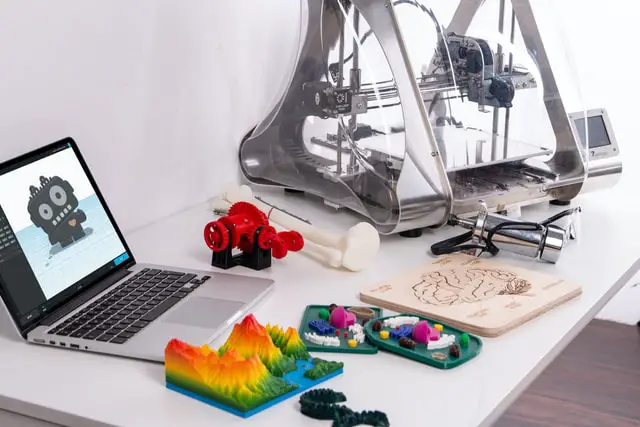 FDM 3D printer filaments are of various types. The market is flooding with all these types, and you must be sure of the best kind that suits your needs. So, the best place to start figuring out what you need is to understand your printing requirements.
While some filament types have similar characteristics, others are different entirely. The most common five include:
PLA: Polylactic acid has become a popular 3D filament-making material because of being economically produced and from renewable resources. It's biodegradable and easy to use. What's more, it is relatively durable, and most of the time, it doesn't require a heated hotbed. It's biocompatible with the human body – it doesn't leave serious side effects. It's also very flexible and shatterproof, but it becomes soft at 50.
ABS: This printer filament is more durable and flexible than the PLA. It's also relatively heat resistant and boasts a robust build. However, it does require a heated bed, and its temperature requirements extrude 225 degrees Celsius. What's more, it's considered less expensive, petroleum-based, and non-biodegradable plastic that produces many fumes when printing.
PETG is an extra-rigid 3D print material with extremely high strength and can achieve sturdy and durable prints. It's a perfect alternative to PLA and ABS, offering improved strength and lower shrinkage, not forgetting a smoother finish. What's more, it is UV resistant, meaning it won't degrade if leave it out in direct sunlight. Another thing, it is water-resistant, allowing you to store it in liquids or submerge it without degrading.
PVA: Polyvinyl Alcohol filament is mainly used with printers with multiple extruders and supports objects that don't have layers below them. The downside of this 3D printer filament type is, it requires special storage conditions. It is also costly and difficult to source.
What you want to look for here is strength, flexibility, durability, and ease of use. All the above types are the most commonly easy to use and relatively durable filaments. But if you're looking for high-level printing, go for Nylon, TPE, and TPU filaments as they are highly durable, flexible, but difficult to print.
Filament Grade
3D printer filaments come in various grades, such as 2003D or 4043D for the PLA filaments and PA-747 for the ABS filaments. If you're a beginner in 3D printing, understand the grading system and pick a model with a grade specified on its specs. Otherwise, you can buy any filament that meets your other requirements and be good with it.
Filament Printing Conditions
Check the material used in making the filament and understand its printing conditions. Some require high-level ventilation; some require time to dry, while others require a high or low-temperature environment. The PLA material is the best if your working area is poorly ventilated and has relatively low temperatures. You can increase these conditions a bit to use the PETG filament, however, avoid the ABS filaments as it can easily crack under them.
Moisture & Storage Conditions
Some materials are highly hygroscopic – they absorb water and become bristle, a state which makes them easily breakable. ABS is such filament that it will require extra resources to store it. The same goes for PLA. However, PLA+ takes in moisture slowly and doesn't bristle if stored properly.
You don't have to worry much about the PETG when it comes to moisture, but dust can easily compromise it. So, understand the storage requirement and compared it with your storage facilities to make sure you're buying a product that won't make you sweat to find a place to store it after use.
I love shopping for it!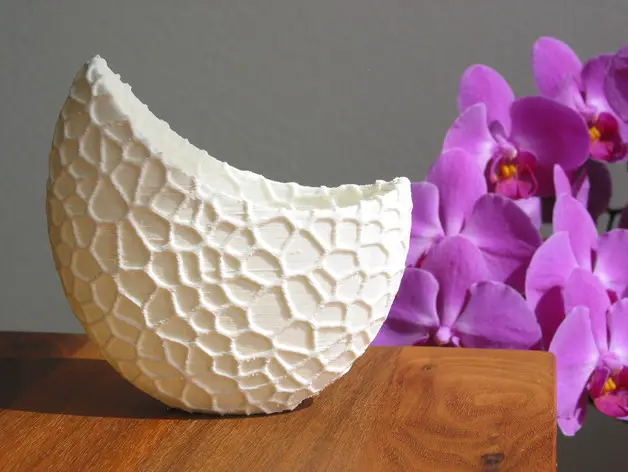 Shopping for 3d printer filament is one of my favorite things to do. I love the way the colors shimmer and shine, and I enjoy looking at all the different types of filament available. Plus, it's so much fun to experiment with new colors and textures!
The colors are so vibrant and the variety is astounding. It's so much fun to find the perfect color for a project, and even more fun to watch it come to life on the printer. Shopping for filament is like taking a trip to an art store- there's always something new to discover.
Plus, watching the printer lay down layer after layer of beautiful filament is just mesmerizing. It's like seeing a work of art come to life before your very eyes. 3D printing is an incredible technology, and I'm so grateful that I can be a part of it.
Each filament is so unique and there are more types than ever these days. From glow-in-the-dark to wood composite, there's a filament out there for everyone. And with new filaments being developed all the time, the possibilities are endless.
When I get home, I can't wait to unpack all my new filament and get started on my next project. One of my recent projects was a 3D printed vase like the one above. I used different colors of filament to create a gradient effect, and it turned out beautifully.
3D printing is an amazing technology that I'm so grateful to be a part of. There's always something new to discover, and the possibilities are endless. I can't wait to see what the future of 3D printing holds! Thanks for reading!
Frequently Asked Questions (FAQs)
Which filament is best for 3D printing?
The best 3D printing filament is the Polylactic Acid (PLA) filament. It's arguably the most accessible, inexpensive, easy to use, and safe material. It's a biodegradable material made economically renewable resources. Apart from these, it's flexible and highly reliable compared to ABS. That might be the reason it's considered the king of 3D printing filament.
What is the best filament size for 3D printing?
1.75mm print size is the best as it produces finer details if you're after reliability and extruder efficiency. It's also perfect for smooth, flexible printouts.
What is the best nozzle size for 3D printing?
The best is a 0.5mm nozzle as it's a hardened nozzle ideal for all types of 3D printing, including if you're working with composite materials, metal, and carbon fiberglass. The brass nozzle that comes with the 3D printer doesn't last long and might bore out to larger sizes precisely after few printing tasks.
What is the difference between PLA and PLA+?
PLA is a hybrid of PLA. It's more flexible and has fewer brittles. What's more, it doesn't snap easily under pressure, thanks to its impressive flexibility. It's made from materials used in making PLA but mixed with other additives such as fiber and plastic to make it more robust yet flexible.
Conclusion
3D printer filament is the most critical component in 3D printing. These filaments come in different colors, shapes, and sizes, allowing you to use the printer for various projects.
There are many different reasons why I love using 3D printer filament. It's cheap, easy to find, and comes in a wide range of colors and types.
More and more 3D printer filament buyers spend almost a whole day searching for a reliable and helpful filament for their projects. But that doesn't have to happen to you. The information you've read here will boost your search and make it simple to narrow down your options. So, it's up to you now to find out what your 3D printing tasks need and proceed with the purchase. Good Luck!