Can You Actually 3D Print Metal?
Yes, you can using:
Metal 3D printing also known as Direct Metal Laser Sintering, (DMLS).

Direct Metal Laser Melting, which is an additive layer technique.

Metal 3D printing uses a laser beam to melt layers of metal powder between 20 and 60 microns.

How much does 3D printing metal cost? Check out some pricing stats.
Now that 3D printing is able to use metal it is changing the way that people work and what this technology can do. The printer allows these parts to be easier to produce and they can be made in volume. This allows them to be made quickly and for a cheaper cost. It is easier to make some materials with the 3D printer and to make them right away. The process is fully automated.
The material is able to be molded into many different shapes. This makes it a great fit for this business. There are fewer tools and the process is more functional. This will also allow the process to go quicker from start to finish. That is another aspect that is important in any business.
3D Printer Gripper Jaws
These jaws are used for metal 3D printing. They are effective and an important part of the production. They are able to move sheet metal to the press and then take it off the press. They are used for metal printing and are able to:
1. the jaws are used to print 17-4 Ph stainless steel. These jaws are designed to be abrasion-resistant. This means they will not get damaged or worn down when they are working with sharp metal pieces. They will not be damaged by the metal that they are working with.
2. There is a closed-cell infill. This will make the jaws much lighter than other steel pieces that have been used in production. This allows the machine to move quickly. The faster the machine moves the more pieces it is able to put out. This will help increase the speed of productivity.
3. the jaws are designed to have a low profile. This will help them avoid breaking. It will also allow them to have a more secure grip. For a machine, these large other parts would have been very expensive to use. The lowered cost is good for any business.
When it comes to the manufacturing process the Metal X is a big help. It has more applications. It can be used as an additive and it will help lower the cost of each part that is made. Check out some of our favorite, best filaments to figure out what can work with your metal ambitions.
Benefits of using Metal Additive During the Manufacturing Process
Freedom
This additive will allow the metal to be shaped in many different geometric ways and patterns. This will allow easier operation and less time to make machines. Molds can also be used to make similar parts. If this did not happen then it would take more time to make these parts and more labor. Additives speed up the process and lower the cost. The material is built up and instead of being cut down. This will decrease the energy needed to make the parts and will not add any extra labor or fee. The less material that is being used the more money and time can be saved.
Automation
Metal 3D printers do not require a lot of labor to run. The software will handle the designs based on the settings that have been entered. To work with fillers and metal there is no additional training needed. Once the information is entered the machine will handle the rest of the work. Once the machine begins to print little supervision is needed. This will allow a person to set the printer to work during slow hours or even when a shop is closed.
Little Setup Time
When molding, milling, and turning are needed this takes a long time to set up before any work begins. This will eat up time and money. Before the product is done tooling, work holding, and other methods are needed. The 3D printer can take care of all of this with no extra time or effort needed. All that a person needs to do from start to finish is enter the product information and hit the print button.
What problems can additive manufacturing solve?
In addition to these benefits, this type of manufacturing can solve. They will help the business save time and money and that is very important. They will reduce costs and challenges. The same products can be printer at a lower cost, in less time, and with less manpower. There are ways that additive manfacturing can help with the entire process.
3D Metal Printing
The actuator that is found at Stanley Black and Decker model PD45 Post Driver will help reduce the four parts that are used in printing to one part. This will save assembly time and will save money.
Modularity
The metal additive will help make them produce more geometric and this will allow for complex and intricate details. Larger parts are made into several segments and they are then put together in a seamless experience. This allows more freedom with the design.
Design
This design allows for a variation from the traditional molds. There is less material that is being used and less material that is being wasted. A better design is being made too. This will save on the weight of metal which is an added expense. The additive is used when the metal needs something extra so that the right design can be used.
Inventory and Parts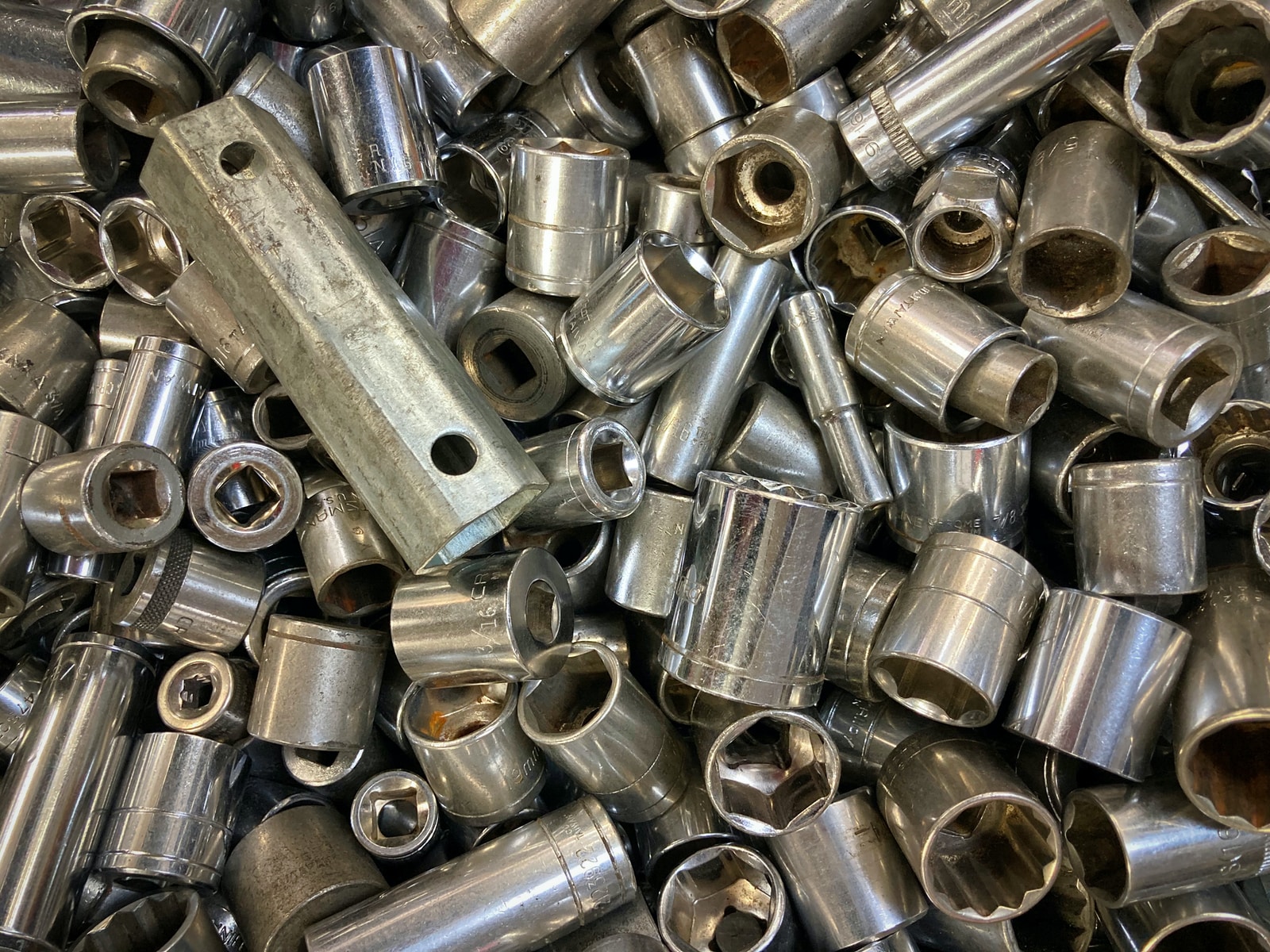 The 3D printer is efficient to use. All of the fleet management can be handled by a 3D cloud. This will allow a person to enter the design of their choice. The parts can then be printed on any 3D printer that they have access to. This will allow less space for inventory. The parts are printed on-demand and there is no room needed for storage. That will allow a customer to get their parts right away. This also allows for specific replacement parts to be printed at any time.