According to an expert 3D printing community (over on Reddit), the best FDM buy currently is the Creality Ender 5
The Ender 5 is the most widely owned and most extensively documented printer at a highly reasonable price point
It's also the one with the most widely available mods for whatever use case you're getting up to
To get something significantly better, you're going to have to spend at least twice as much- like with these Prusa printers
Fused Deposition Modeling, aka FDM 3D printing, is an affordable option for fast, cheap prototyping.
This additive manufacturing process falls under the umbrella of material extrusion.
With FDM, objects are built by the selective deposition of melted materials- all in a layer-by-layer predetermined path.
It uses thermoplastic polymers, which come in a filament form.
FDM is the most popular type of 3D printing. It constitutes the most extensive installed base of 3D printers around the world and is usually the first 3D printing technology that the average person people encounters.
Our Favorite FDM 3D Printer
It generally takes about an hour to assemble
It ships with a 200g roll of filament- which is good enough for a test print
The glass bed upgrade is recommended across the board
Support from Comgrow is excellent- no matter the problem, support does provide fast responses
Build volume is very generous- users reporting the ability to print at a max height of 300mm
Check out this video overview to see if it's the right option for you:
The 7 Best FDM 3D Printers
#1. Creality Ender 3 Pro 3D Printer
The Creality Ender 3 Pro is a new printer that has awesome features at an affordable price. The machine comes with an aluminum frame which makes it very rigid and sturdy. The machine has a removable build surface plate that ensures you can print on multiple surfaces.
The machine has a perfectly sized built-in filament holder, easy-to-remove hot end cover for quick maintenance, and a flexible power supply. Creality Ender 3 Pro also includes an Acrylic Spool Holder with the machine.
The frame is open in the bottom to thread the filament directly from the spool to the extruder without any hassle.
Example Print
The aluminum build surface plate ensures that you can print on several surfaces like wood, HIPS, PVA, and much more materials. It is the first removable build surface plate in this price range. The machine comes with Meanwell UL certified power supply for safe operation, which has an input 100-240V and 50/60Hz 0.6A Max output 12V 5A.
Creality Ender 3 Pro is easy to assemble; you can set it up within 30 minutes and start printing. After unboxing, you will find all the necessary items inside the box, follow the assembly guide, and you are good to go. The machine is very easy to use, and it has a large build volume so that you can experiment with multiple things at once.
Pros:
One of the best 3D printers with high build volume and removable build surface plate.
A removable heated bed makes maintenance easy during long-term usage.
The power supply is UL certified, so it ensures a safe operation.
Open design for filament spool on both left and right side
Acrylic Spool Holder included in the box
Big build volume (220x220x250mm)
Easy to assemble and use
Video overview
#2. Official Creality Ender 3 V2 3D Printer
The best thing about this 3D printer is the silent motherboard which uses MeanWell power supply. The frame has been improved, together with a big printing size of 8.66 x 8.66 x 9.84 inches (22*22*25cm); you can print almost all the models out there with this platform. The heated print surface plate is made of carborundum glass, which can prevent your product from being scratched.
The TAZ 6 uses the all-metal structure design with superior quality, giving you a sturdy and solid 3D printer to build your creations on. The high-end floppy drive motor is used in the control box.
This 3D printer has a main open-source board that you can use for slicing software or uploading new firmware, etc., compared with other printers like Monoprice Mini Delta, and it's more advanced.
Other features include the MK-10 Extruder, built-in lead screw, LCD control panel, and a lot more. The mainboard also uses fans which is very helpful for heat dissipation. The MK-10 extruder will never jam because it's a closed-loop system.
The LCD control panel is larger and more user-friendly, with a rotary knob to select the model you want to print from your computer (not included). The maximum printing speed is 150mm/s, which is very fast.
Pros:
Metal extruder won't jam/break after printing, also easy to remove filament stuck inside the nozzle.
Nice design with the silent motherboard, carborundum glass plate, and LCD control panel.
The MK-10 extruder is a closed-loop system and has automatic filament detection.
The printing size is large enough to print almost all models out there.
Good-quality aluminum alloy structure, lightweight but sturdy.
Powerful and fast, 150mm/s printing speed.
Cons:
Some people may want to print larger than this and need a super large 3D printer
The heated print surface plate is not detachable
Video overview
#3. ANYCUBIC Mega Pro 3D Printer
The ANYCUBIC Mega Pro 3D printer is an extremely versatile 3D printing machine ideal for professionals looking to upgrade their traditional printers with a simple 4th generation printer. The innovative touch screen makes it easy to choose your settings and completely control your printing environment.
The Mega Pro's preheat function allows you to start printing within minutes of turning the printer on, so there is no more waiting. The Mega Pro's heated bed ensures that your ABS prints stick properly and do not warp during the printing process. Check out our Anycubic i3 Mega review!
Example Print
The printer contains an automatic feeding system for continuous, high-quality prints. The high-quality aluminum alloy precision gears offer stable and reliable performance, so your models come out just as you designed them.
Also, the Mega Pro 3D printer uses Anycubic's polyetherimide (PEI) print bed which is more durable than other materials. It can handle repeated use without needing to be replaced or damaged. The Mega Pro 3D printer is also compatible with any open-source software that works with 1.75mm ABS filaments and has a print resolution of 100 microns.
Pros:
Standalone printer with a built-in controller board and filament feeding system
Preheat function, no more waiting for the printer to warm up
Large build volume
Dual extrusion
Touchscreen
Affordable
Cons:
Limited to ABS prints only
Video overview
#4. Official Creality Ender 3 3D Printer
The Creality Ender 3 is a single-extruder FDM desktop 3D printer. It features a large build volume, all-metal structure, and LCD control panel. The Creality Ender 3 is based on the Prusa i3 design but with optimal performance and enhanced structural integrity. While improving the I3, the creator also added several very useful features.
The Creality Ender 3 includes everything you need to start, including an SD card with sample files and a USB cable. It has power loss detection for the heating process, which will automatically resume once power is restored. So this will allow you to leave it unattended without having to check on your print constantly.
It also has a filament detector that will pause the print and sound an alarm as soon as the filament runs out, so you don't have to worry about wasting filament on a failed print. It also features an all-metal structure with a large, built-in control panel. You can even set it up with Octoprint for remote monitoring.
If you are looking for a large build volume, this is the one to get with an impressively large 215x270x250mm (8.5×10.6 x 9.8in). There is also no heated platform necessary with this printer, which saves on space and money. All of these features combined make this one of the best printers.
Pros:
All-metal structure with a large, built-in control panel. You can even set it up with Octoprint for remote monitoring.
Power loss detection for the heating process to automatically resume once power is restored
Auto-leveling and auto-calibration
No heated platform is necessary.
Resume printing function
Optional dual extruder.
Large build volume
All-metal structure
Cons:
The filament is not included in the package (PLA is recommended).
No LCD screen included; this will need to be bought separately.
No Wi-Fi/Ethernet support.
Video overview
#5. FlashForge Adventurer 3 Lite FDM 3D Printer
The FlashForge Adventurer 3 is a dual extrusion, which means the printer has two print heads for two different color plastic filaments. Dual extrusion can be very useful, especially when printing with more than one filament type or if you want to do some other post-processing on the part, like applying a special coating.
The FlashForge Adventurer 3 Lite is the simplest version of this printer, and it does not have a heated bed, which means you are limited to printing with PLA plastic filament. PLA has the benefit of being very easy to print with and doesn't require a heated bed at any temperature or a heated build platform (heated platform is an upgrade available as a separate purchase).
This is not an issue if you're looking for a simple and inexpensive printer, but be aware that the lack of a heated bed may affect your print quality and ability to use certain types of filament (like ABS or PETG).
Pros:
Accepts both SD card and USB connection, allowing for wireless printing.
Supports a wide range of filament types
Simple to use, low maintenance
Quiet and Energy Efficient
Dual extrusion.
Cons:
No heated bed means no PETG or ABS support without a separate purchase
Video overview
#6. ANYCUBIC Vyper 3D Printer
ANYCUBIC Vyper is a fast FDM printer featuring an aluminum frame with a removable magnetic platform. It comes preassembled straight out of the box, so it's ready to print right after you unpack it. The printer ships with a PLA filament cartridge for printing, an additional 300g spool of ABS or PLA filament, and a USB stick with test models.
The printer is compatible with Windows, Mac, and Linux operating systems. It also features adjustable bed leveling screws under the printing plate, making the calibration process very simple. The printer is equipped with an auto-leveling function, which makes the calibration process automatic.
The Vyper 3D printer has a sleek and modern look, featuring a front door on the front of the frame for easier access to the printing plate when you need it. The filament cartridge holder has been moved below the printer, closer to the printing plate, to make switching the filament cartridge easier.
You can buy an upgraded version of this printer, which comes with a preassembled aluminum frame and a silent 32-bit mainboard TMC2209 running at 48 MHz. The upgraded version also features an auto bed leveling function compatible with Cura software. The printer's resolution is 20 microns, which means you can achieve a higher quality finish for your 3D prints.
Pros:
Removable magnetic platform
Remove prints Easy calibration
Easy to switch filament
Fast printing Speed
32-bit mainboard
Aluminum frame
Video overview
Best FDM 3D Printer Buying Guide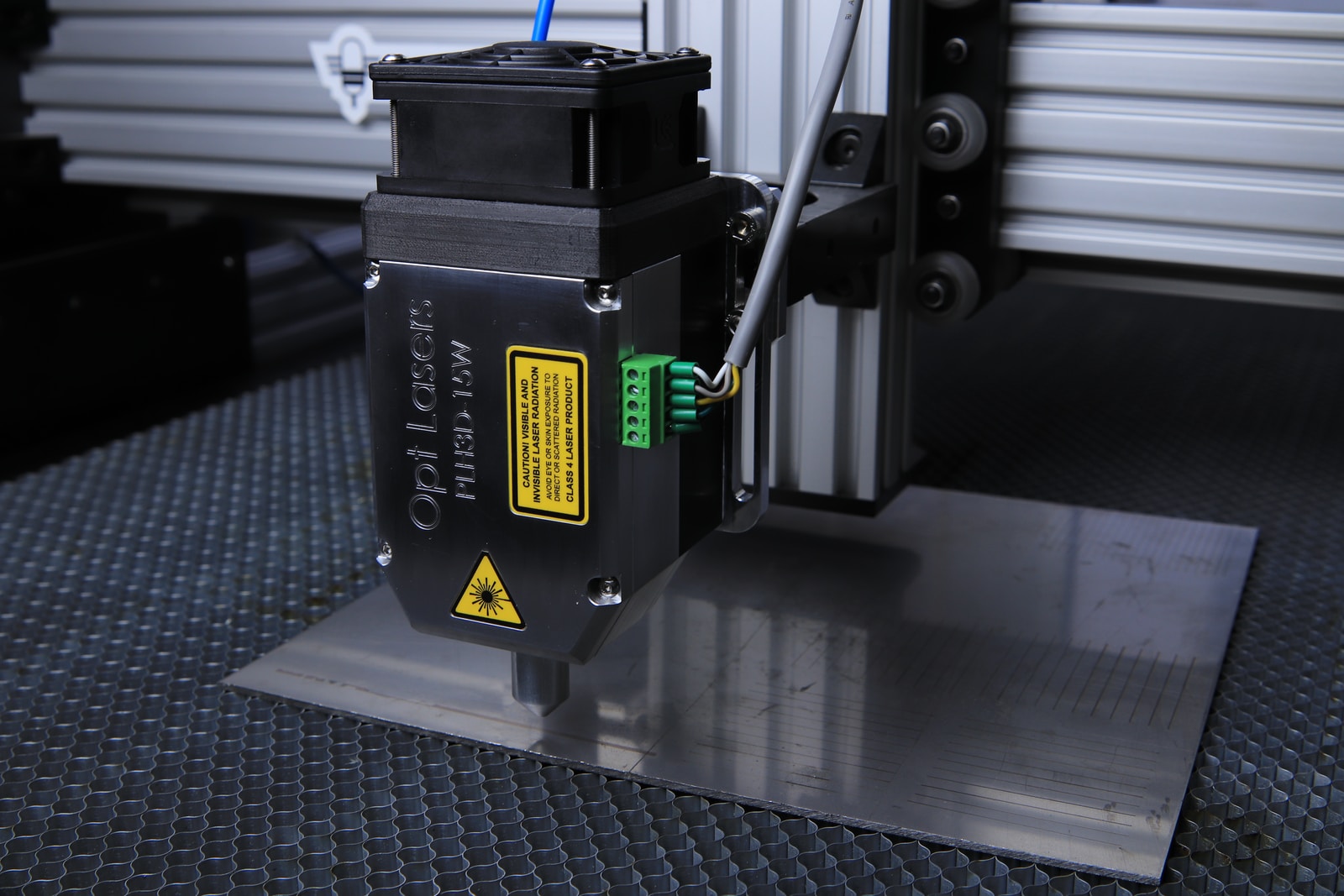 ​The FDM 3D printing technology has already become quite popular and available to consumers, but it is still lacking compared to some other technologies. That's why you should consider so many things before buying one of these printers – because not all models are created equally, nor do they offer the same quality, speed, compatibility, etc.
#1. How much money can you spend?
This is the first thing to consider because there are a lot of cheap FDM 3D printers, which don't offer high-quality prints and sometimes break down pretty quickly. You should be ready to spend some more if you want a reliable printer to print high-quality objects without any problems.
#2. What are your priorities?
Will you be using your new FDM 3D printer for business or pleasure? Or maybe you need one because you plan to start a small business in 3D printing, which requires reliable products?
If it's for pleasure and personal use, then you can probably get away with cheaper models that still offer decent quality and get the job done. But if you need it for business, you should consider buying a more expensive printer, which is more durable and offers better performance.
#3. How long do you plan to use it?
If you want to experiment with 3D printing and then sell prints or invest in a more professional machine, later on, you probably only need a basic model. But if you're planning to use it for business purposes, you should invest in something more durable and high-quality that's tested in various conditions.
#4. What are your needs?
Is this your first 3D printer ever, or do you already have experience with different models? Do you have projects that require fast prints or more accurate models with high quality? Are you planning on printing large objects or multiple small items at once?
Do your research to find out what each model is best for – there are printers specifically built for speed. Others are suitable for hobbyists and professionals who print small objects, while some are made specifically for large objects.
#5. What types of filament do you need?
Before buying a printer, make sure it can print with all the materials you need – PLA or ABS are the most common filaments used in FDM (fused deposition modeling). There are also other filaments like Nylon and HIPS that need special printers. Also, keep in mind that while some printers can print with multiple filaments, not all work quite the same and require different settings for each type.
#6. What is your level of expertise?
Do you already know how 3D printing works and how to use slicer software or other CAD programs? If not, check out some videos or tutorials that explain how it all works and what technologies are available.
If you're not experienced, it might be a good idea to start with more basic printers with fewer functions and settings until you know exactly what the different parameters do.
#7. What is your printing speed?
The build speeds of 3D printers can vary a lot – while some can print objects at speeds of 50 mm/s, some only work around 20 mm/s. Of course, the printing speed affects the overall quality, so it's best to choose something in between if you want high quality and speed.
Additional Information (FAQs)
What is 3D printing?
3D, or additive manufacturing, is the process of making a three-dimensional object from a digital file. Objects are created by laying down successive layers of material until the entire object is created. Each layer can be seen as a thinly sliced horizontal cross-section of the eventual object.
How does FDM compare to SLA (Stereo Lithography Apparatus) Printing?
Both technologies build objects by adding thin layers of material until the finished object is created. However, they differ in how that material gets added. Stereo Lithography Apparatus (SLA) Printing creates objects by curing (hardening) liquid resin with a UV laser, one layer at a time. SLA printing is very accurate and offers smooth surfaces and fine details.
Fused Deposition Modeling (FDM) uses heated plastic filament to build parts line by line, much like drawing with pen on paper. Since FDM does not involve the curing of the resin, parts may have a rougher surface finish.
What are the limitations of FDM 3D printing?
Objects printed with FDM technology are not as smooth or fine-grained as those created by SLA printers. Accuracy is limited since the filament is deposited onto the previous line. Objects created with FDM technology are not as smooth or fine-grained as those created by SLA printers, but they are more accurate than some other processes such as SLS (Selective Laser Sintering)
What types of materials can be used with FDM 3D printing?
Filaments based on ABS (Acrylonitrile Butadiene Styrene) and PLA (Polylactic Acid) are the most common materials used in FDM 3D printing. Other available materials include nylon, PC (Polycarbonate), PVA (Polyvinyl Alcohol), TPE (Thermoplastic Elastomer), and more.
What are the pros/cons of ABS over PLA?
ABS is a petroleum-based product that can give objects slightly better mechanical properties. PLA emits very little odor, even without an enclosure. It also prints at lower temperatures than ABS does, so no heated bed is needed. Some find the smell unpleasant during printing. However, once the print is finished, there is no unpleasant odor. PLA also prints at lower temperatures than ABS does, so no heated bed is needed.
What are the pros/cons of PLA over ABS?
PLA produces very little odor during or after printing, even without an enclosure. It also requires a lower printing temperature than ABS, so it doesn't need a heated bed. PLA is also biodegradable since it's made from renewable can be printed without a heated bed.
Conclusion
Are you looking for the best 3D printer available on the market? Then, you are in the right place!
We have carefully selected the top 7 best FDM 3D printers. All of them will provide you with a flawless experience and unbeatable quality! Today you will find out everything about FDM 3D printing.
In this review, we showed you the best FDM 3D printers on the market and what factors to consider to find a printer that best fits your needs so you can print with ease and the highest quality. We hope our review is helpful!
Every one of us has different requirements, and we can all understand that some people will be searching for a printer with more features than just the ability to print toys and brackets – while others might want to get their hands on the cheapest possible piece available on the market.
3D printers are not just evolving in performance but also in the products they can produce. If you want to find out which is currently the best desktop 3D printer you can buy, the article above will help.
If you are still in a dilemma on which one to go with, the Creality Ender 3 Pro 3D Printer is one of the best 3D printers with a high build volume and removable build surface plate.