3dPrintingPricecheck.com is reader-supported. When you buy through links on our site, we may earn an affiliate commission.
3DPrintingPriceCheck is reader-supported. When you buy through links on our site, we may earn an affiliate commission.
3D printed eye prosthetics are becoming a reality- a London man, Steve Verze, received one in 2021
The new technology employs software called Cuttlefish:Eye that can construct a 3D scan of the eye socket, plus a color-coordinated picture of the patient's healthy eye to generate a 3D replica
The software is then able to 3D print the eye using a multi-material and multicolor 3D printer- it's not a functional eye but instead a high-grade ocular prosthesis
A 3D printed eye is a more realistic prosthetic with a clear definition. While traditional eyes were made of an invasive eye socket, this type of eye is made using digital scans of the eye.
The process was difficult because it required a general anesthetic. In this article, we will discuss more on 3D printed eyes. Therefore, make sure you read the article till the end.
What is a 3D Printed Prosthetic Eye?
3D printed prosthetic eyes are made by scanning the eye socket. The printing driver is used in the complicated process to print the eye model specifically on a multicolor printer.
Can You 3D Print an Eye?
Yes, you evidently can- though right now it's just a prosthetic and not fully functional.
In the past, patients receiving prosthetics, would be required to have a two hours procedure.
This was done with the main aim of molding the eye socket days before the eye is painted and fitted.
Fortunately, the new 3D printing method has made the process much easier. Actually, the procedure will only take less than 30 minutes.
How Much Does a 3D Printed Eye Cost?
A 3D printed eye costs between $2,500 and $8,300. However, the cost of producing a single prosthetic eye varies depending on the model the patient want. In the last couple of years, researchers have made the 3D printed eye an affordable alternative. The cost of replacing an eye is 97% less when compared to a few years ago.
What is the 3D Printed Eye Made Of?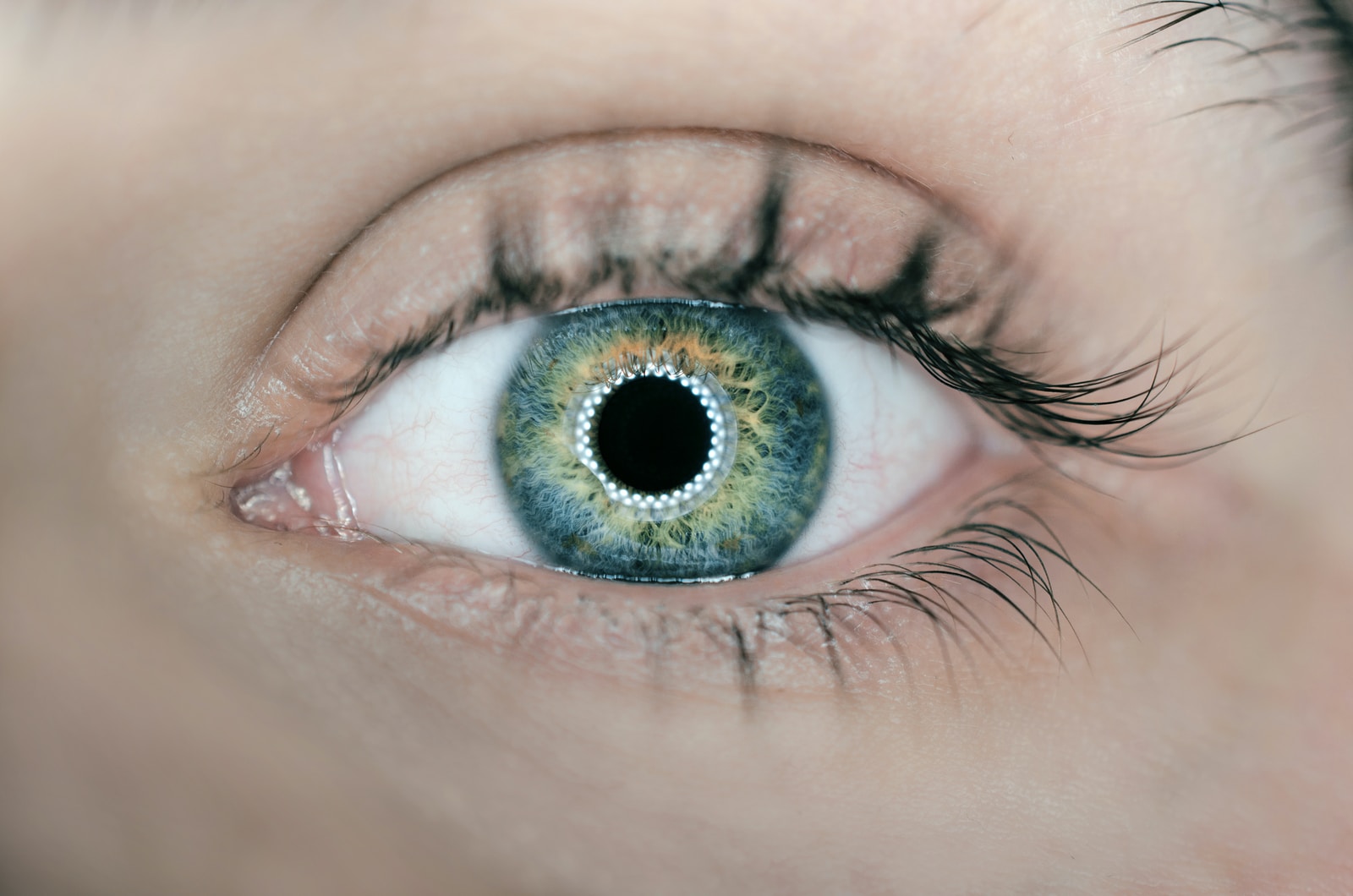 In most cases, 3D printed eyes are made from glass material. That's why they often look like natural eyeballs. It is now evident that prosthetic eyes will be made by 3D printers in the future.
Researchers and medical doctors worldwide have embarked on research to make numerous breakthroughs on 3D printed eyes.
The 3D printed eye is made to fit in an ocular implant. The rounded device is permanently embedded deeper in the eye socket. Before replacement, the ocular device has a living tissue although others might feature cushioning material.
How is a 3D Printed Eye Made?
Recently, there have emerged new technologies that have drastically improved the production of prosthetic devices. The highly regarded technology has the capability of creating a 3D scan of the eye socket. It achieves this by using a color-calibrated photo.
At this process, a 3D printing driver is crucial in printing the eye. Multicolor 3D printers have been praised for making the process easy and short. It is worth noting that the 3D printing technology when used in a healthy eye looks more realistic.
Besides making a realistic and healthy eye, the time required to create an eye is less. Doctors at Moorfields Eye Hospital in London successfully created a prosthetic eye with this technology. Although the clinical trial was not documented, it was successful.
Researchers and doctors at the London-based eye hospital had been working on the clinical trial for at least 4 years. They are attributed to have been the first to operate and replace an eye with a prosthetic eye.
According to a report released by the hospital and published in 2022, the researchers hope that the successful clinical trial will provide evidence that the 3D printing technology works magic. They also expect that the little-known technology will make huge differences in treating patients while at the same time reducing the waiting time.
Types of Surgeries to Insert a 3D Printed Eye
There are different surgical methods for inserting an eye prosthetic. In most cases, the type of surgery you choose will affect the prosthetic eye. Let's discuss the most common methods.
Evisceration
The jelly like part inside your eye is suctioned out in this method. It is good to know that this is done through a procedure in front of the eye. The popular procedure is preferred by many people because it preserves tissues in the eye socket.
Enucleation
You might have heard about this method. If you choose this method, you will have your eye cut out. The eye is removed from the eye socket. However, keep in mind that the method used to replace a 3D printed eye mainly depends on the type of condition and the level of damage in your eye.
Why is Prosthetic Eye Used?
Prosthetic eyes are used in the modern world because they improve the overall appearance of the eye. According to many people, wearing an eye patch or bandage is better. There is no need to remove the entire eye. If this is done by mistake, the implant will prevent the eye tissues from filling the space.
Don't forget that a prosthetic eye can't restore vision fully. After the natural eye is removed, you will not have natural vision like before. However, it has emerged as a great alternative, especially for those people who have damaged eyes.
What to Expect In The Future
Immediately after the natural eye is removed, an ocular implant is deeply implanted. The doctors will later remove the prosthesis created on the eye. Keep in mind that 3D printed eye surgery is done under anesthesia.
You are required to take sedating medicines to reduce pain and anxiety. Although anesthesia is unnecessary, it is a great option you should not ignore.
Patients must take oral antibiotics after 3D printed eye surgery. The doctor will prescribe antibiotic eye drops for a few weeks. Furthermore, patients will also have their eye sockets covered and given several months to heal.
A specialist in eye repair will pour wax impressions on the eye socket when the healing is complete. You will have a custom prosthetic eye fitted over the ocular implant. Using hands, the doctor will carefully paint blood vessels on the white area.
Although the 3D printed eye moves, it does not move like a healthy eye. The pupil, on the other hand does not respond to changes in light conditions.
There are some amazing developments, including 3D printed bladders, 3D printed cartilage, 3D printed livers, 3D printed brains, and even 3D printed drugs!
Final Thoughts
The 3D printed eye has emerged as a reliable solution that every patient wants. Replacing a natural eye with a 3D eye will change the shape of the eye, but it's still recommended than having a damaged eye.