Move over, 2D printed outlet covers! It's time for a new era of 3D printed outlet covers.
With this new printing technology, you can now customize your outlet covers to match your home decor.
Whether you want a sleek and modern look or something more traditional, there are endless possibilities.
Plus, they're easy to install and come in a variety of colors and finishes. So why not give them a try? You might be surprised at how much you like them!
If you like these projects, check out some of our favorites- including other decor items like 3D printed bookends and 3D printed laptop stands. These easy projects can be made with beginner 3D printers.
10 3D Printed Wall Outlet Covers
1. Safety Outlet Cover
This is a model that covers the basics of what we are looking for exceptionally well. While it is not extremely attractive, it is designed for function. And importantly, with toddlers in mind most of all.
It will take four screws to fasten it to the wall, which is simple to complete. It is exceptionally strong made with the toughest of danger-seeking toddlers in mind.
Download the safety model here.
2. LED Nightlight Cover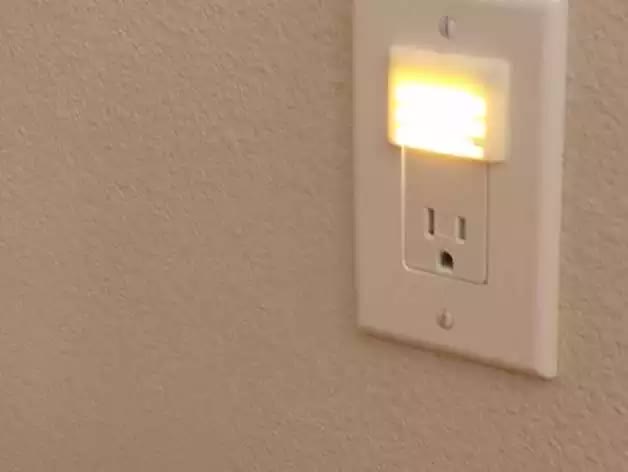 This combines two functions, protecting outlet accidents on one hand, and being a nightlight on the other. In both of these categories, it works well and looks attractive. It has two settings where it can be on all of the time, or on when it detects a lack of light.
Remarkably, this is much more energy-efficient than most, if not all, of the nightlights out there, taking only 1 watt of energy to operate. Printing it in Green may be most appropriate since this model is quite a Green choice.
Download this fun project here.
3. Hinged Protector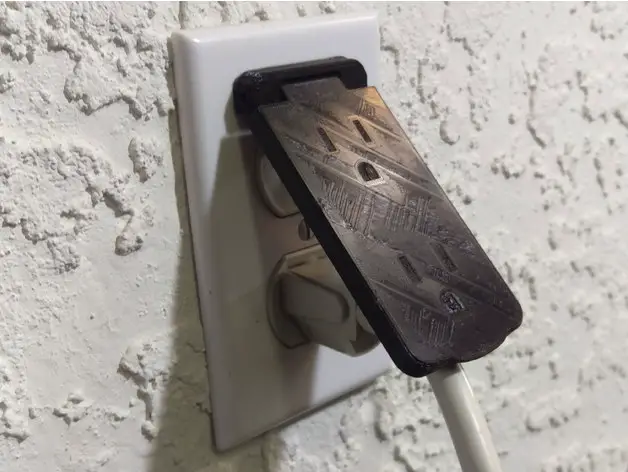 It can be annoying to take off covers and misplace them. This model solves the problem of home or office chaos. Once attached it has no need to be taken off to plug in computers or other devices. It almost looks like 3D printed wood– check out the link to learn how that's done.
It just folds up allows the device to be plugged in, and then snaps down when the plug is removed.
A bonus USB protector is also included in the download.
The only extra parts needed are some double-sided foam tape and small magnets.
Download the project here.
4. Two-Part Outlet Protector
This model can be made easily on even smaller 3D printers since it is in two pieces. It fits any normal U.S. outlet. And being plastic protects against electric shock.
The two halves are then snapped together on the outlet and screwed in place. For such a simple project, it delivers the results being looked for.
This would be a great choice to work on with a child to be introduced to the world of 3D printing- learning how 3D printing works.
Download this intriguing project here.
5. 3D Printed Victorian Cover
Not all of us want plane protectors for our outlets. This choice is well designed and attractive in old Victorian style. There's no reason safety has to be bland.
Plus it can make for a more interesting build. With the correct choice in color it can be a surprise at how well it fits even into an elegant room.
Installing the cover is quick and simple with a few screws, meeting most U.S. needs in this area.
Download the Victorian-influenced project here.
6. Single Screw Protector With Side Storage Box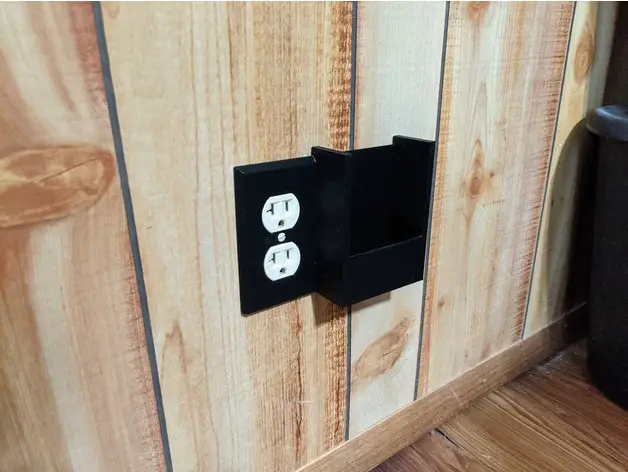 Why not take the function of a cover and expand it with something else useful, a side storage box. To make it even more interesting only needs one screw to be held in place.
This box is perfect to sit a charging phone or other device, cables, and other tech device needs rather than having them on the ground where they can be tripped over, damaged, or lost.
Download the Single Screw Protector with Side Storage Box here.
7. 3D Outlet Guard With Shelf
This model also expands the function of the outlet cover by including a shelf in the 3D print design. This can be quite useful for sitting phones on top or to rest cables and wires. The model is easy to create and a good way to build basic 3D printing skills.
Download the Outlet Guard with Shelf project here.
8. 3D Printed Outlet Shelf for iPhones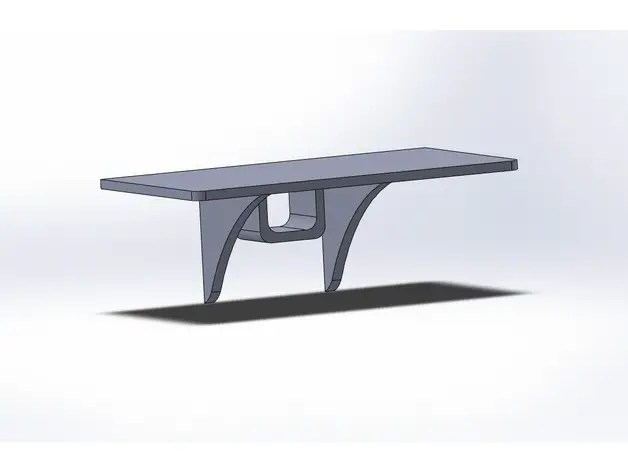 Yes, many of us are Apple enthusiasts. This project is perfect for iPhone owners who want to charge their phones in a safer way. It is specially designed for the iPhone 6 Plus and iPhone 7 Plus making it an ideal gift for family or friends who may own one of these models.
Download this sturdy and reliable build here.
9. Outlet Stand With Speakers for iPhone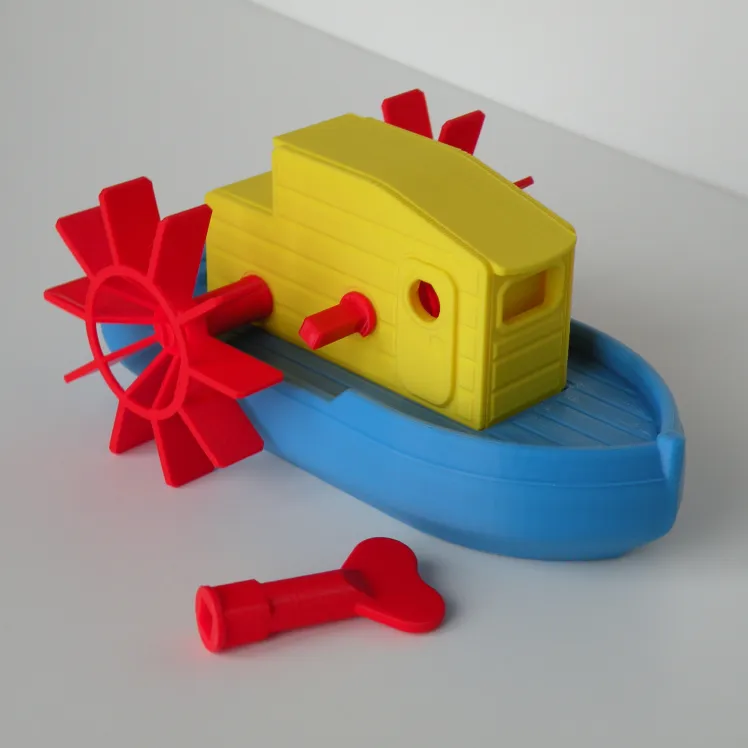 Why not listen to music or a favorite podcast while your iPhone charges. This creative design makes that possible with its 3D printed stand and speakers. It all fits quite snugly and looks interesting too.
Expect more time to be dedicated to this build than some of the others, due to its extra function.
Few who invest in an iPhone want to see it cracked or crushed even if they have invested in insurance. This fun 3D printed build can help avoid those headaches and much more.
Download this here and be prepared to enjoy some tunes!
10. Outlet Side Mount for Google Home or Alexa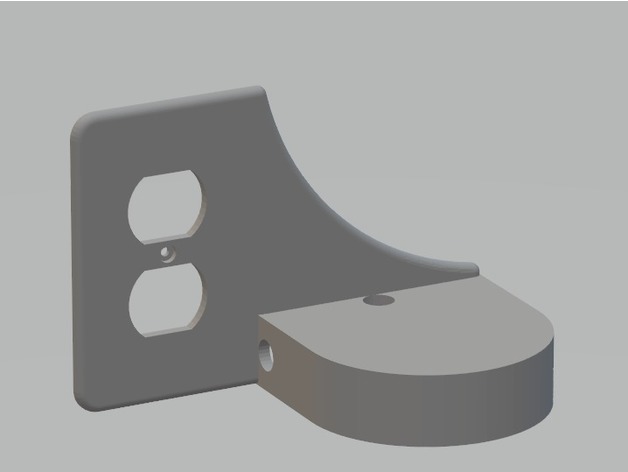 Here we have a build that owners of Alexa or Google Home will appreciate. The outlet cover guards again accidents while allowing Alexa or Google Home to sit firmly. The build also has a cool aesthetic appeal that compliments having one of these connected home devices, that are becoming increasingly popular.
Download this innovative project here.
Many of us have at least a pet or a child, if not more than one or a mix of both. This means safety proofing an apartment or home a top priority. Why not use your 3D printer to help?
We think it is a great idea and took the time to assemble our favorite 3D printed outlet covers.
Enjoy making things that can help your home become a potentially safer space.
We sincerely hope you have enjoyed our look at 3D printed outlet covers and protectors along with some extra outlet based interesting projects, Enjoy making your favorites and using your skill as a mkaer to help keep your home more safe and secure. Along with the youngsters and pets who adore getting in trouble who may be living inside!