I use bookends to organize my books. I often find myself in the position of having too many books to store on the shelves.
I like using bookends because they help me make more space on my shelves and they also look nice in my room.
If you've got a 3D printer, you can make your own- it's an easy 3D printer project to start off with.
Some Awesome 3D Printed Bookends
Always remember that personalized 3D printed bookends can be a pleasant little surprise for anyone instead of mass-produced items.
1. Heart bookend
Using this heart-shaped mesh design, you can keep your shelves neat and beautiful. The mesh was printed on the print bed with the mesh facing up. Their infill density was 15%, with six to eight perimeters.
Aside from the original creator, at least one other maker has printed this design, with 87 downloads.
2. Stargate Bookends
Each of the two ends of this print requires the assembly of 18 separate pieces. The designer had to rework and eliminate some of the original design's more refined details to make the model more printable.
Infill is required for some parts, while others require brims or supports, depending on the printed model.
3. Witcher Bookends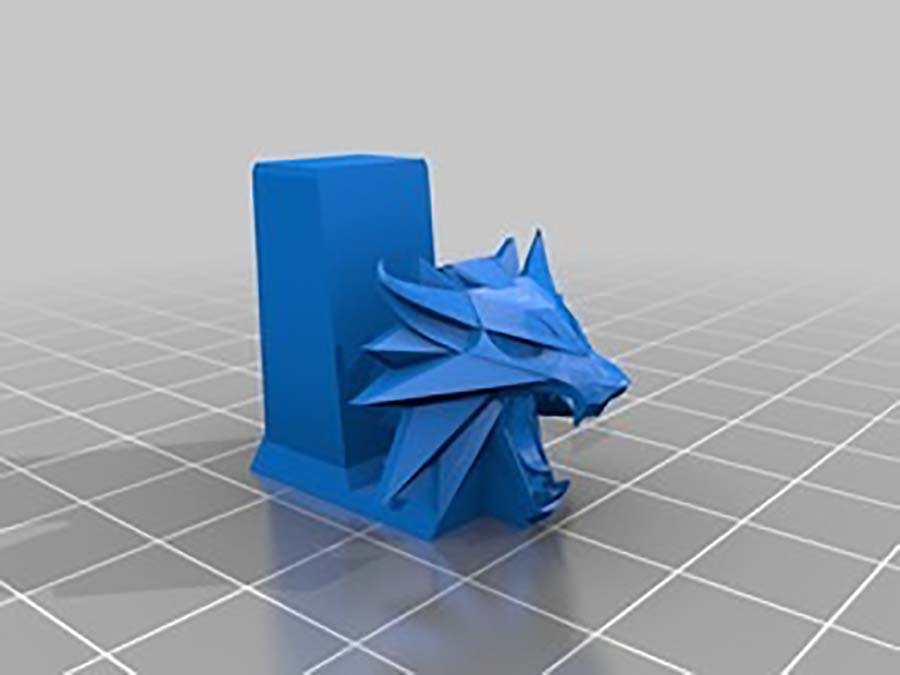 This Witcher bookend is a remix of a Witcher smartphone stand, with additional weighted material space in the stand's bottom. Printed with 20% infill, these bookends were created by this artist.
This should be printed with the stand perpendicular to the print bed to reduce the number of supports.
4. Han Solo Bookends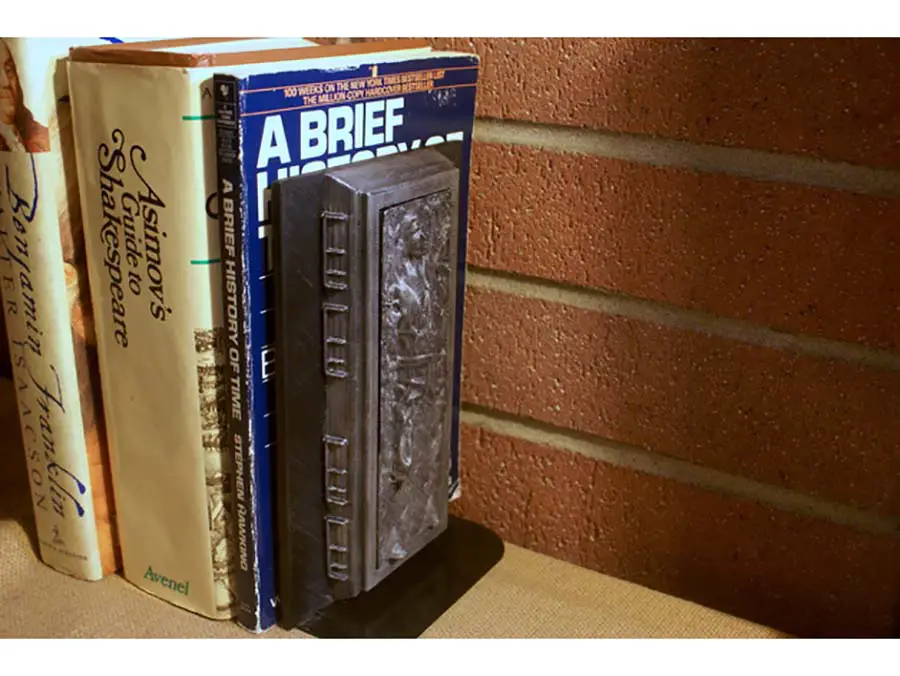 Han Solo, frozen in carbonite, will keep your books from tipping. I used a plain carbonite model to create two STL files to make this bookend: one for Han Solo and one for the carbonite container.
The container has been hollowed out and attached to a sleeve to be used as a bookend. Secret compartments can be opened by pulling on Solo's foot or a pencil through a designated hole to pop out Solo's body as a bonus to the box.
The designer recommends printing Han at a higher resolution while the box worked fine at a 0.3-mm layer height.
The designer used a knife to remove the support inside the sleeve during post-processing. They used a light dry-brushing technique with silver enamel paint to achieve the carbonite-like effect on the printed black PLA.
5. Harry Potter Bookends
This set of Harry Potter-inspired bookends doesn't include Hagrid's booming voice, but you can read his memorable words as well as James' promise of support.
The metallic filament (can you 3D print metal?) was used to construct this model, which does not need supports.
Notably, one printer claims that "the print for the "until the very end" bookend keeps jamming between 30 and 45 percent… the other prints like a beauty!" Our investigation into the model file is still ongoing.
6. Martial arts bookends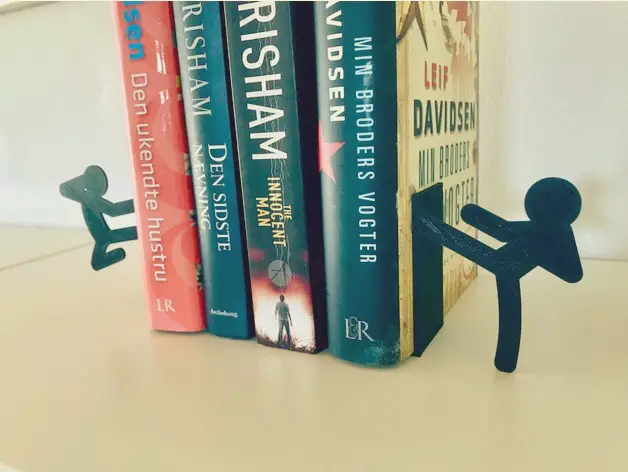 This 3D printable "Books" bookend is an attractive addition to any decorative bookshelf despite its obviousness. It can be 3D printed in a variety of sizes. As a bonus, the stand's designer created a mirror image so that you can place two on the same shelf.
7. To be read bookends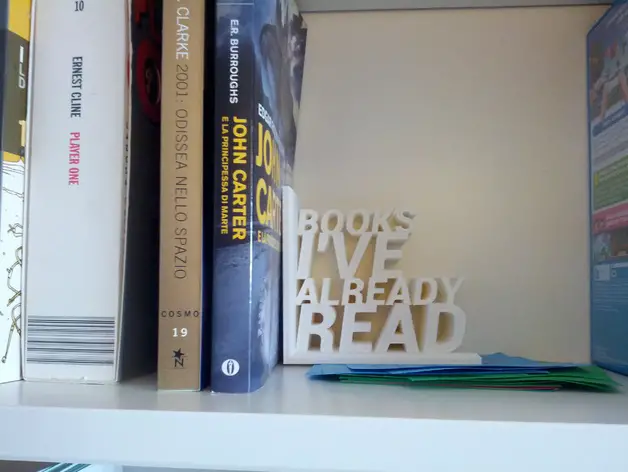 To tell the difference between books that have been read and those that remain unread is a common problem for regular readers like me. This may be easier with the aid of these fantastic bookends, which may even inspire you to read a little more so you can keep up.
8. Vice clamp bookends
You can use these 3D printable vice clamps on the Extendo's reverse side to hold a stack of books or magazines together while you're printing. Each bookend has a crank that turns and extends the end of the clamp, making it look like a real vice.
The 3D-printed plastic material used to make this will not support heavy books, so be careful if you plan on using it for that purpose.
9. Falling books bookend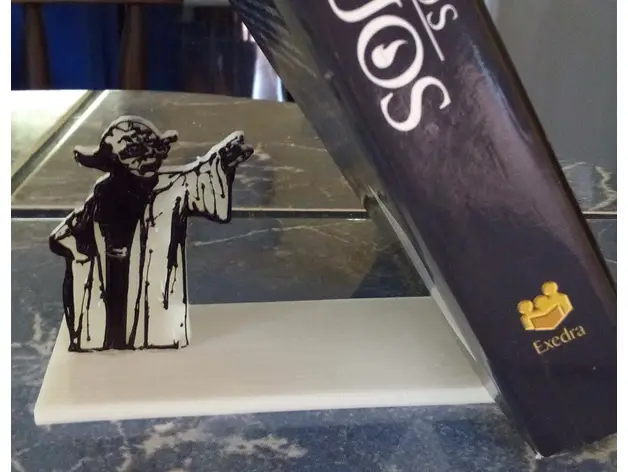 In this case, the design is both amusing and practical. The bookend's purpose was to give the illusion that the books are about to fall on someone's head. Or is he using the Force to move the books back?
In either case, it's probably a good idea to add some rubber tabs to the bottom so that the books it supports don't shift.
10. Collapsing bookend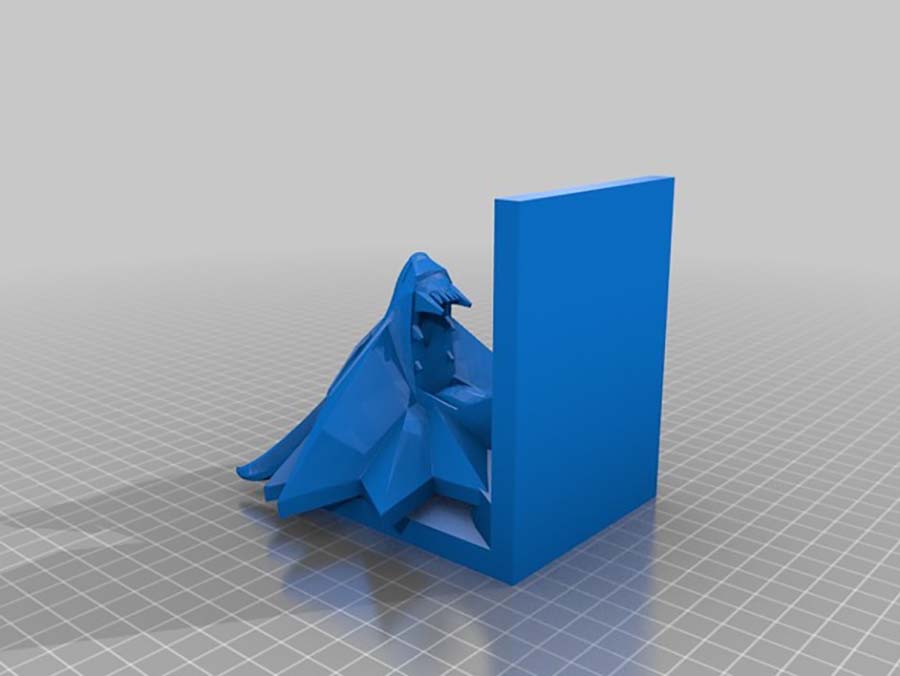 If you're using a cookbook in the kitchen or working at your desk, this collapsible book stand is exactly what you need. When done, store it until you need it again. Simple.
It has a fold-down shelf for the book to rest on, as well as page holders that keep the book open to the page you're currently reading.
11. Bookmark holder bookends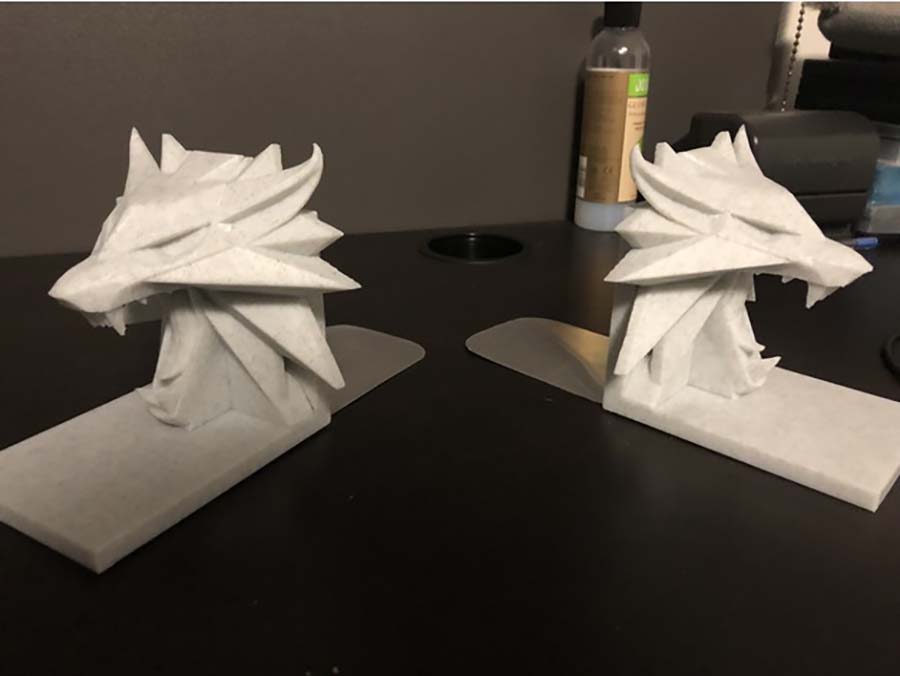 They are also a great way to keep track of any additional bookmark or location markers that you may have. You can keep bookmarks on the hollowed-out top of the book, so you'll always have one on hand when picking up a new book to read.
12. Portal bookends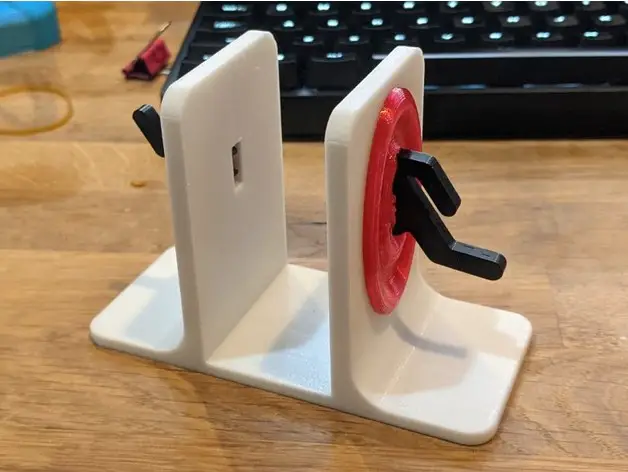 Bookends inspired by the popular puzzle game Portal, where you use your gun to open and close doors to solve a series of puzzles and navigate complex levels, are available for free online.
Portal bookends that snap together were based on an original design by Thingiverse user konrad44 that required glue to assemble.
13. Dyslexia bar
No, this isn't a bookend, but it is a book-reading assistance device. Simple but effective, this dyslexia bar can help readers of all ages. To aid concentration, the solid parts of the text are used to obscure text above and below the line being read by the user.
It could be alternatively used as a bookmark when you're not reading. The end has a loop to attach to a keychain for added convenience. According to the designer, this simple model was printed in 10 minutes.
In Summary
I love using bookends to organize my book collection. They are a great way to make more space in your home for all your books and they also look nice!
I like that they don't take up a lot of space and they are easy to move around. I also like that they are easy to stack, so I can print as many as I need.
You can print as many 3D printed bookends as you need in any color you want using a 3D printer. To make a smaller or larger version, you can scale the existing one and the best part: it's free if you already own a printer.
The best filament costs a few cents at its cheapest, and the electricity may cost up to twice that much.
Would you like a beautiful bookend that features a custom message or name? This is the right place for you to be. It's all up to you what you want to put on it. For children, it can be a cartoon character or an animal, while for adults, it can be a piece of art or decor.