In the past decade or so, 3D printing has moved from a laboratory curiosity to a useful tool in the designer's workshop.
Now, it might be poised to make its most radical leap yet: into mainstream fashion.
Check out these cool 3D printed cosplay examples!
The technology is already being used to make couture dresses; soon it will be available for the home sewer.
It is also pushing what's possible in terms of basic garments like T-shirts and underwear, promising to end the days of drab basics- even 3D printed bras!
If you're asking yourself, "What is 3D printed fabric?" you're not alone. 3D printed fabrics are essentially woven or knitted fabrics that can be produced on a 3D printer.
They have been used in a range of applications, from bike helmets to shoes and even dresses.
3D printing has been a hot topic for a while now, and it will continue to be so for many years to come. While other methods exist to produce fabric, 3D printing is fast becoming the go-to method to create customized fabric samples.
With the right knowledge and materials, you'll be able to create small batches of fabric that can be used for personal projects or as a tool to sell your services.
A Gorgeous Example
Experimenting with 3D printed fabric
Here are 5 things that you may be interested in knowing about 3D fabric printing.
Five Things To Know
1. 3d printing can be done on cotton fabric
The question is, can you print 3D designs on different kinds of fabric materials, particularly on cotton fabric?
The answer to this question is yes, designs can be printed on cotton. In fact, when designers begin to use cotton to create their 3D designs, there is a lot that they can do in this area. For instance, based on the design and what the actual goal or objective is, one of the first things that they usually discover is the beauty of creating new and exciting textiles.
In some cases, the person or manufacturer may decide to create 3D designs of circles, squares, rectangular and other shapes.
And, the work that they create from these shapes can be used for a number of different things. In specific, their designs may be used to replicate all kinds of different pictures, photos, and other things that they see on an everyday basis.
2. You can find 3d printing fabric for sale
You should also know that there are other types of 3D printing fabric that can be used to create 3D printing designs. Therefore, it is very important that you do your research first. This is especially true if you are looking for the best fabrics on the market (i.e. power mesh, heat sealable nylon, and cotton/poly board cloth).
Because some of the projects that you work on may require more than one type of material, you need to know exactly what types of 3d printing materials are more suited for each.
With the wealth of new information online, you can find what you need to know on these and other related topics.
In some cases, this may mean using lightweight materials, including see-through net materials, and etc. Whatever the project or your personal preference, you need to know that some materials may even complement your 3D printed fabric creations.
With that being said, once you have decided which types of 3D fabrics are most suited for your projects, you can search around online and in local brick and mortar stores for 3D printed fabrics on sale. Here are a few options that you may want to consider during your research.
By shopping around you can also find a wide range of colors that can be used to make your creations look more lively and pleasing bold to the eye.
4. Look online for 3d printing STL fabric downloads
To assist you with the projects that you want to do, there is also information online about the latest 3D fabric print software downloads.
Because the market for more 3D print images is constantly growing, software developers and designers are helping with meeting these demands. For instance, if you choose to do so, you can check sites online to find free objects that can be downloaded to your own computer.
Once you have access to these files, you can create your own version of that shape for your personal collection of 3D print fabric images. You can also easily replicate anything that you like and want today by picking and choosing the objects that are available.
For instance, you can easily work on projects without having to create your own unique designs, especially since you can find files with specific objects that you want and prefer.
5. What's the Future of 3D Fabric Printing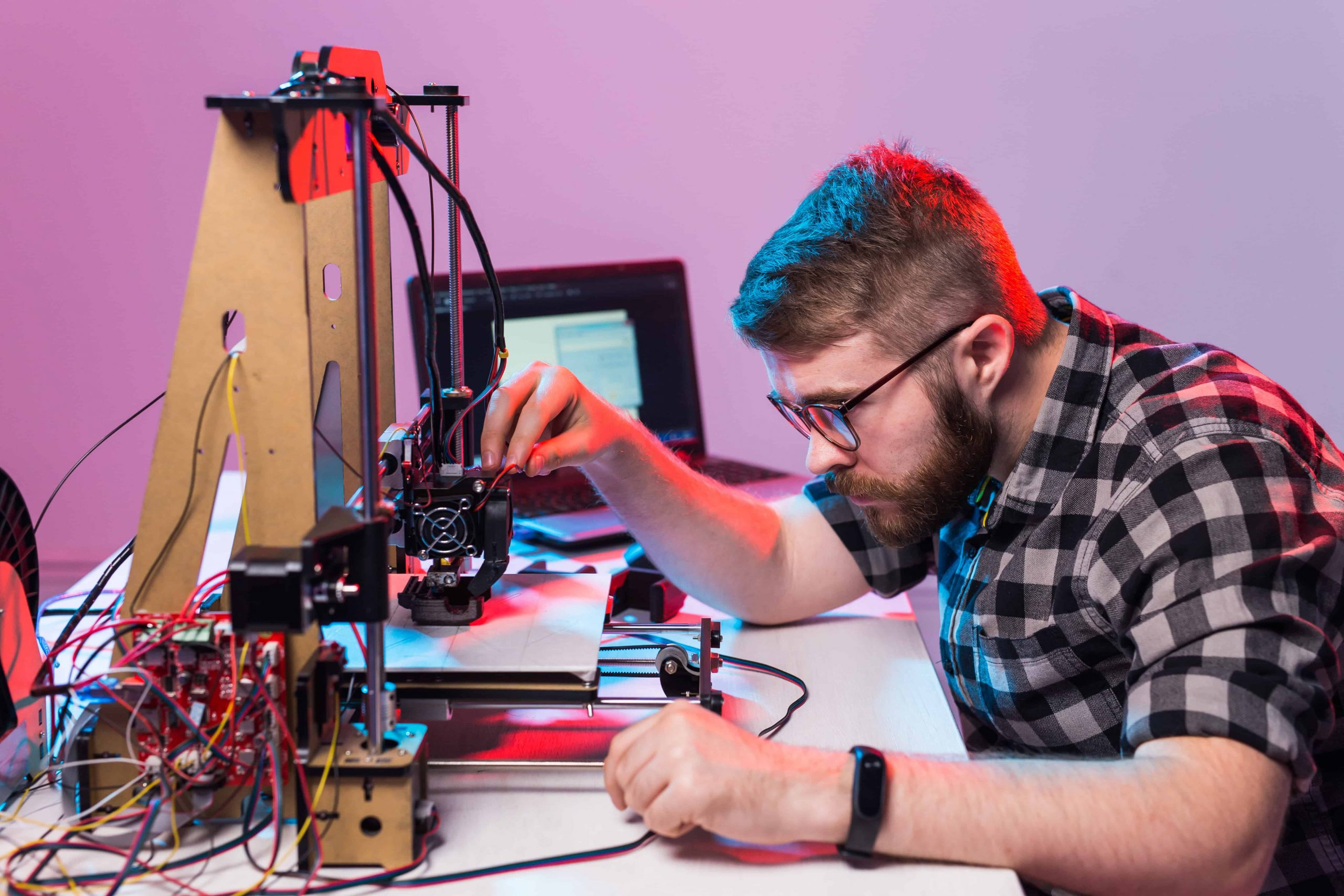 Even though many people are using this technology to create 3D images of the things that they really like, the advances going forward still appear to be endless.
As many of today's industries review and explore the things that can be done with 3D printing, there is a lot that is in making in the future for this new technology. For instance, with the use of 3D printing, a manufacturer can create their own prototype of the products that they are offering.
Also, by using this technology to create an image of the prototype, everyone will have an opportunity to review it visibly before the actual products come off the assembly line.
In this way, people will have an opportunity to review and give valuable feedback before large volumes of that prototype are produced and released to the public.
Therefore, many of flaws or problems in the visible design can be caught before the company spends huge sums on a costly product that the public may or may not want.
Summing Up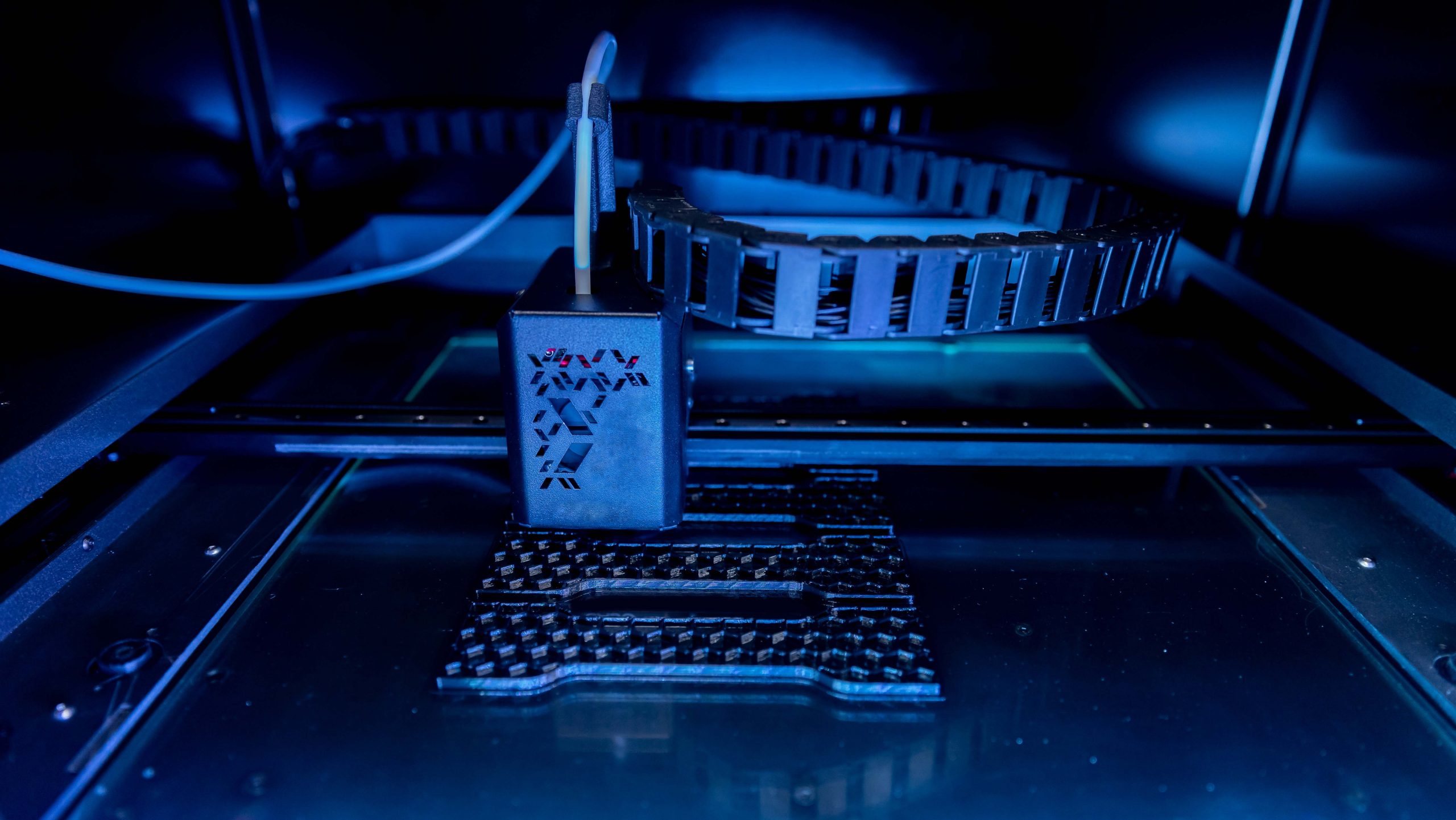 Today, there are many different things that can be done with the latest advances in technology. This is especially true for technical advances that involve 3D printing and 3D printed fabric materials. In fact, all you have to do is pick the right types of materials and the 3D prints that you want to create.
Also, because this technology is open for use to individuals, designers, developers, manufacturers, and companies, there are free 3D print design downloads available online that anyone can use. And, these downloads make it easy for anyone to create unique 3D prints that can be seen on fabric and all kinds of different artwork.
Due to all of the cool advances in technology today, people can do all kinds of creative things. From creating new kinds of innovative artwork to making templates of just about anything, there is so much that everyone can do to design and deploy new products that are interesting, beautiful and exciting.
One of the most incredible and noteworthy is in the area of 3D printing. Since 3D printing is constantly evolving in a wide range of industries, there is a lot of potential in areas like 3D printed fabric. You might need a business-quality 3D printer to work with fabric- not a beginner option.