Over on Reddit, the consensus seems to be that it can be a somewhat small side hustle, good enough to finance 3D printing as a hobby
When it comes to making real money, it's a lot of quite a bit of work and depending on where you live, it can be more competitive and you'll need a really well dialed-in setup (Source)
However, another Redditor says that they make good money printing repair parts for specific items- for example, he found a commonly broken item that was poorly engineered and he redesigned it and now sells it as an upgrade
The part costs maybe $2 to make and sells for $150- you will need need to do some research to find these high-end items with small markets (Source)
In terms of 3D printing as a global industry, 3D Hubs claims that the 3D printing market is going to be worth around $25 billion in 2023 (Source)
Click here to learn about how to start a 3D printing business
Even though it is still relatively new on the market, the 3D printing business is a full industry that is already quite successful and makes a lot of money. How profitable your 3D printing business may be is mostly determined by your ingenuity and the niche of 3D printing you pick.
There is already strong rivalry in many 3D printing sectors, but if you select the correct one and properly analyze the industry, you will undoubtedly discover a lot of room and prospects for you.
The 3D printing industry may be lucrative and profitable. One, because 3D printed items have a great novelty value, which stimulates sales, and two, because 3D printing utilizes minimal waste and so costing less as an additive mode of production.
How to Start a 3D Printing Business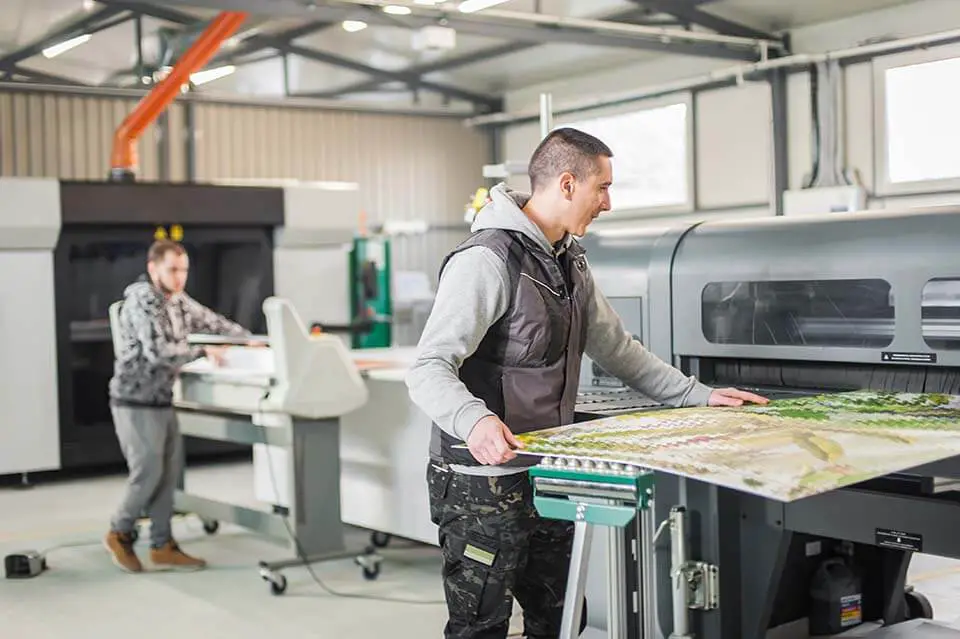 One apparent option to create value is investing in 3D printing infrastructure and create your personal additive manufacturing firm, creating detailed prototypes and final goods demanded by clients who have previously prepared a CAD work specifying their needs.
A professional 3D printer will most likely cost between $3,500 and $6,000. Nonetheless, if you don't require a highly accurate printer, a decent enough quality model may be purchased for around $700.
With the ever-increasing need for this sort of service, investment in 3D technology will often pay off, as long as you possess a sound business strategy and invest time to learn everything there is to grasp about the sector and your client base beforehand.
The Future of 3D Printing
The future of 3D industry will be spectacular. To begin with, 3D printing is regarded to be one of the rapidly evolving production technologies. Over the previous five years, the value of the 3D printing business has increased at a rate of approximately 25% per year on average. Many experts predict that 3D printing will accelerate in the next years.
As per 3D Hubs, the 3D printing business will be valued at around $25 billion USD by 2023. Furthermore, some believe that 3D printing will eventually account for 100% of the industrial market.
Most Profitable 3D printing Ideas
Let's take a look at some of the most lucrative 3D printing ideas.
Selling 3D Printed Items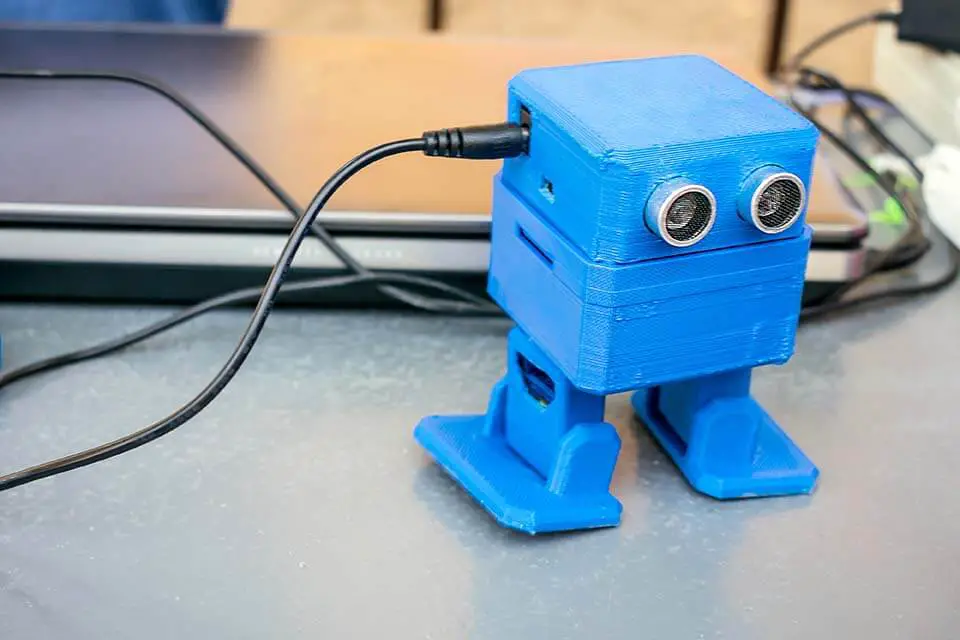 One aspect you must choose straight away is the niche in which you want to specialize. Always print high-demand products. When you produce something exceptional that addresses a consumer issue, you can charge whatever you want and people will purchase.
Selling 3D Printer Designs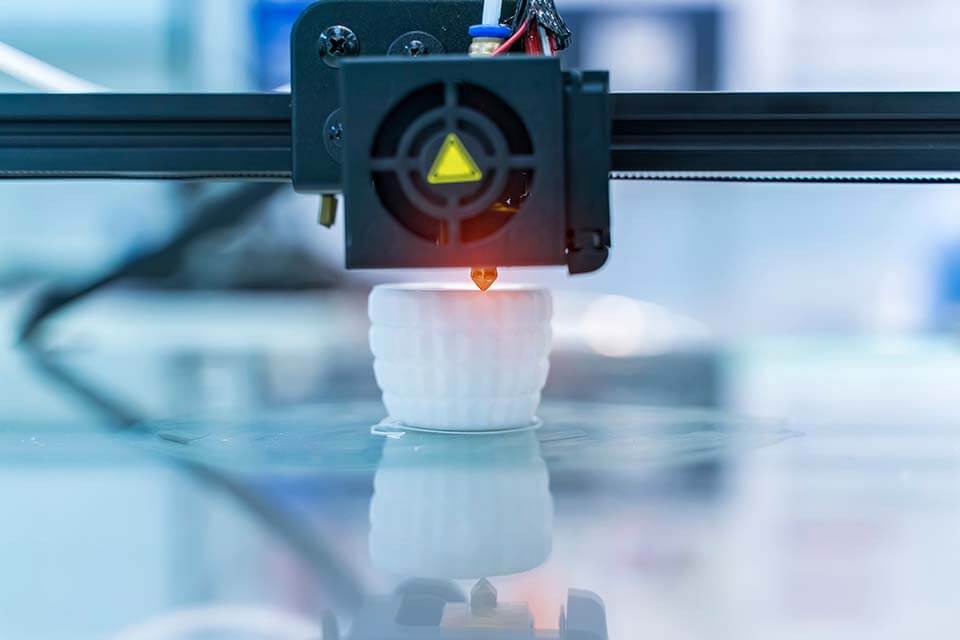 If you are a 3D designer with a high degree of skill, create print designs and market them to individuals who can produce them. Some tools, such as Blender and Autodesk, may help you develop designs of many kinds.
You must find the proper folks who have an original notion of what they desire. Your job is to turn the image into a 3d model using the required tools.
Teach People 3D Printing
Another way to earn money indirectly with 3D printing is to teach others. One method is to start classes in your area. There are a lot of people who are eager to learn and are prepared to pay to do so.
However, in order to continue and develop your courses, you must provide high-quality knowledge. Soon, your proven record will market the services you provide to a large number of customers.
Start a Blog for 3D Printing
A professional designer should think about creating a blog for the growth of their firm. Apart from the printing itself, you may have a handful or many items to expose to the world or the industry.
Blogging may help you make money in a variety of ways. When viewers buy anything mentioned on your site and you attract enough traffic, you may generate money through paid adverts and affiliate sales.
Offer 3D Printing Consultation to Design Firms
You might work as a consultant for a company or as a freelancer. The technique is the same in either case. To acquire these opportunities, make sure you have a strong web portfolio. Individuals will search for you, and others will advertise you, particularly if you have previously done a good job for them.
3D printing is a process of making three dimensional solid objects from a digital model. 3D printing businesses are on the rise, but are they profitable? Here we will explore the profitability of 3D printing businesses and what makes them successful.
3D printing businesses are often lauded for their potential profitability. And it's true – 3D printing can be a very lucrative endeavor. But as with any business, there are certain things you need to do in order to ensure that your 3D printing business is successful and profitable.
First and foremost, you need to have a clear understanding of your costs. This includes the cost of your 3D printer, the materials you'll be using, and the labor costs associated with running your business. Once you have a good understanding of your costs, you can start to price your products accordingly.
It's also important to have a niche market that you're targeting. 3D printing is a very versatile technology, which means that there are a lot of different markets you could target. But if you try to be everything to everyone, you're likely to spread yourself too thin and ultimately end up being unsuccessful. It's much better to focus on a specific market and become the go-to source for that particular type of product.
Finally, you need to make sure that you're marketing your business effectively. 3D printing is still a relatively new technology, which means that not everyone is familiar with it yet. You need to make sure that you're getting the word out about your business and what you have to offer. The best way to do this is to create a strong online presence. Make sure you have a website and that you're active on social media. You should also consider running ads in relevant publications.
By following these tips, you can ensure that your 3D printing business is successful and profitable.
Final Thoughts
3D printing is proven to be a cutting-edge technology. Technology is lowering the time required to complete operations such as building buildings or manufacturing common things.
As the globe seeks new applications for technology, you may enable rewriting solutions to take over the writing and assignment correction.