It's the night before Christmas, and you're frantically trying to get everything ready. You've got the tree up, the presents wrapped, some 3D printed Christmas ornaments strung up, and the cookies baking in the oven.
But there's one last thing you need to do- fill your kids' stockings with fun and festive 3D-printed goodies!
You rummage through your 3D printer's files, trying to find the perfect thing to print. You settle on a few keychains with their initials, some snowflake ornaments, and a few other small trinkets.
You print them out and stuff them into the stockings, hoping your kids will love their 3D-printed stocking stuffers.
You tuck your kids into bed and kiss them goodnight, leaving out a few cookies and milk for Santa.
As you drift off to sleep, you can't help but smile knowing that your 3D printer has helped make this Christmas even more special.
3d printing stocking stuffers are a great way to add a personal touch to your holiday gifts. With so many 3d printers on the market, it's easy to find one that fits your budget and needs. Here are some of our favorite 3d printed stocking stuffers:
3D Printed Stocking Stuffer Plans & Ideas
1. Baby Yoda Christmas 3D Printing Figurine (by Gambody)
In the spirit of Christmas, this Baby Yoda figurine is small enough to fit in that stocking and cute enough to get the "aww" effect should the recipient be a fan of what quickly became one of the favorite Star Wars characters of all time.
Source – Gambody: https://www.gambody.com/3d-models/baby-yoda-christmas
2. Blowfish Massage Ball (by tigermicho)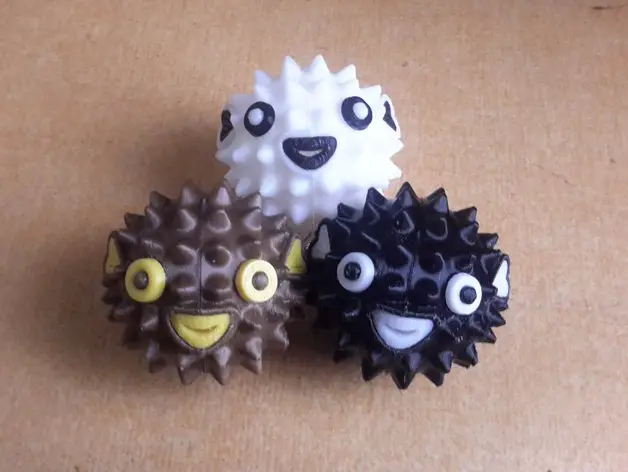 They're small enough to fit into a stocking and can even be customized to either serve as a keychain or as a pendant. As some folks may have stress-related issues where sometimes just squeezing an object is enough to ease that tension, the Blowfish Massage Ball might do the trick. Hey, even as a decorative item, it works.
Source – Thingiverse: https://www.thingiverse.com/thing:1864401
3. Butterfly Jewelry Box (by Mr. 3D)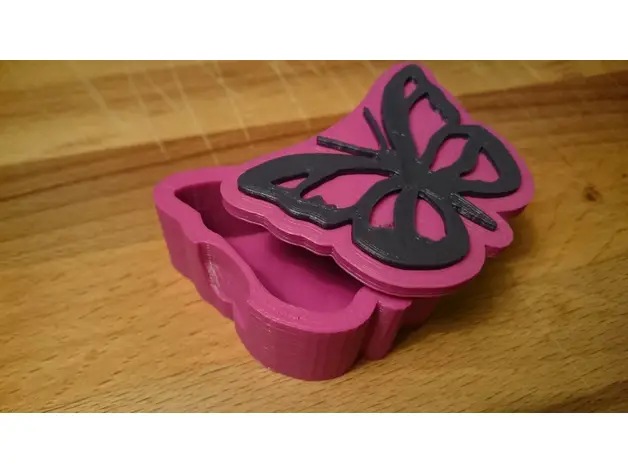 If you happen to know a fan of butterflies, this little jewelry box could be a great way to stuff that stocking as a nifty surprise. Some of the best gifts don't necessarily come from some kind of store. When it's something made by you, odds are the recipient will thank you more for that little box than whatever gets put inside it.
Source – Thingiverse: https://www.thingiverse.com/thing:2627509
4. Cellphone Stand (by Stuffstuffstuff)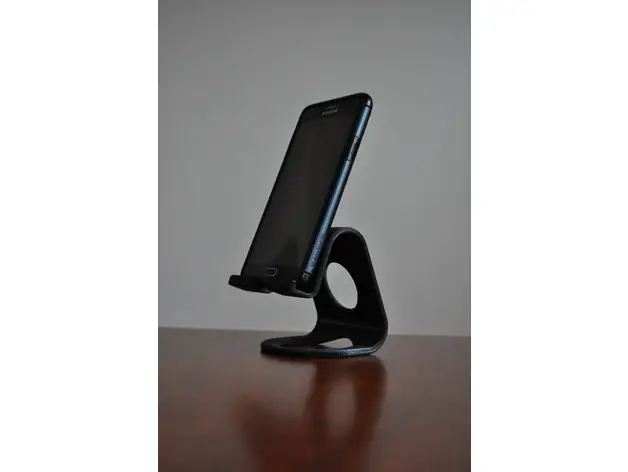 There are very few people nowadays that don't have a cellphone. However, how many actually have a cellphone stand? This small, yet practical item not only makes a great stocking stuffer idea but convinces a cellphone user these things do come in handy when there's the need to multitask.
As many cell phones these days have apps, the GPS feature, plus this stand, makes a great pair up while behind the wheel, driving to a destination you may not have been to before.
Source – Thingiverse: https://www.thingiverse.com/thing:2824614
5. Crankbait Fishing Lure (by sthone)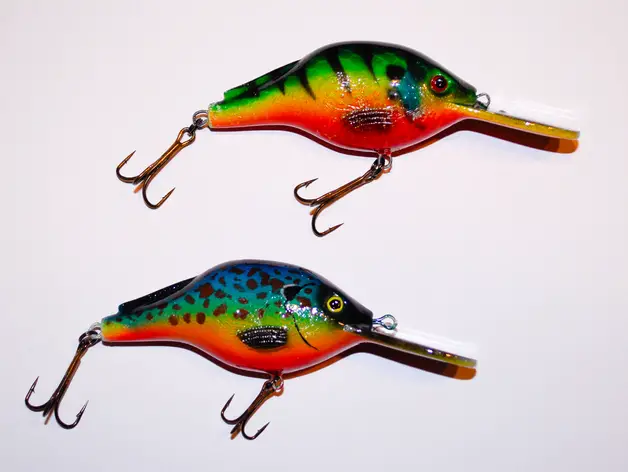 For fans of fishing, the one thing they can't seem to get enough of is a good collection of lures. Mind you, due to the hooks involved as you put this lure together, should you use this as a stocking stuffer make sure it is wrapped up well enough so nobody gets injured when reaching into the stocking to find this great little gift.
Source – Thingiverse: https://www.thingiverse.com/thing:1729443
6. Customized Bookmarks (by NASYADESIGN)
If you happen to know of someone who reads books, customizing a bookmark just for them makes a great stocking stuffer idea you can make with your 3D printer.
Source – Cults 3D: https://cults3d.com/en/3d-model/home/customized-bookmarks-emily-abigail-olivia-emma-hannah-madison
7. Flower Fob Keychains (by muzz64)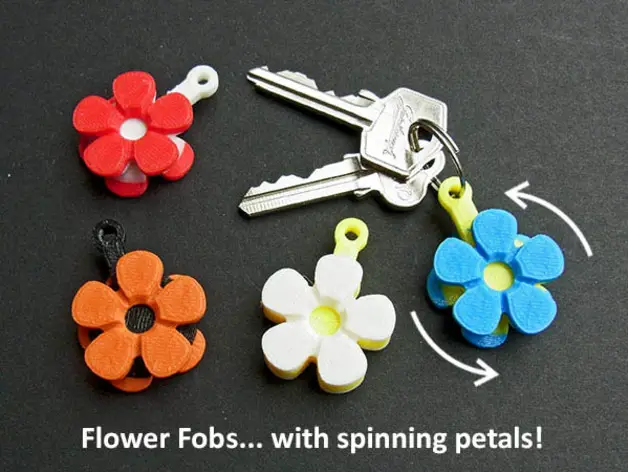 What's cool about these Flower Fobs is they're actually designed as keychains. Cute, yet practical, this is more than just some trinket you can stuff in the stocking of someone you know who may find something like this kinda cool.
Source – Thingiverse: https://www.thingiverse.com/thing:1161494
8. French Pleat Hair Comb (by DZUSTO)
Stylish and practical, this stocking stuffer makes a great gift for someone who takes pride in how their hair looks.
Source – Cults 3D: https://cults3d.com/en/3d-model/fashion/french-pleat-hair-comb-multi-purpose-female-style-braiding-tool-hair-styling-roller-braid-accessories-for-girl-headdress-weaving-fbh-08-3d-print-cnc
9. Longhaired Cats Fridge Magnet Set (by CB Designs)
If you happen to know a crazy cat person, this stocking stuffer idea is PURRfect! Yes, that was pun intended. As magnets, they doll up an otherwise dull fridge. They also serve as practical items to use if there's a need to post either a friendly reminder, shopping list, or whatever comes to mind.
Source – Cults 3D: https://cults3d.com/en/3d-model/home/longhaired-cats-fridge-magnet-set
10. Money Clip (by TheNewHobbyist)
Believe it or not, some people still prefer to use cash as a form of payment. Should you happen to know anybody like that, this money clip idea would make a great gift idea. It's small enough to fit in any stocking and practical enough for cash users to carry it with them as a means to keep those dollar bills organized.
Even if not used to hold cash, they're also great to hold a collection of receipts should you know of someone who keeps such things for income tax purposes.
Source – Printables: https://www.printables.com/en/model/72112-money-clip
11. Show Your Feet Print Sandals (by Busetoimeme)
These sandals are easy enough to fit into a Christmas stocking and practical enough to be more than just a trinket. Whatever decor you go with to make it that special gift for the recipient, it will surely be appreciated once they take a good look at your genius work.
Source – Thingiverse: https://www.thingiverse.com/thing:2475872
Some more stocking stuffer ideas
3D printing allows an item to be created. Whether the object is purely decorative or can actually be used as a tool, the beauty behind 3D printing means one can literally whip up something in what may seem like a blink of an eye.
Come to think of it, what a great way to come up with some cool stocking stuffers when Christmas (or any other special occasion) approaches!
So, when it comes to stocking stuffers, what comes to mind for you? With 3D printing technology being what it is today, there are so many possibilities!
A 3D-printed keychain ornament- personalized with the recipient's initials or favorite design.
A 3D-printed snowflake Ornament- perfect for anyone who loves to decorate for the holidays.
A 3D-printed mug- great for that coffee lover in your life.
A 3D-printed picture frame- perfect for displaying a cherished photo.
Some idea for kids Christmas gifts include 3D-printed bookmarks or 3D-printed pencil toppers.
Advantages to 3D printing christmas gifts include the personalization factor as well as the fact that 3D printers are becoming more and more affordable. 3D printing technology has come a long way in recent years, making it easier than ever to create high-quality 3d printed products.
Where to find the STL files for 3d printing stocking stuffers
There are many websites that offer free STL files for 3D printing. Some of our favorites include Thingiverse, My Mini Factory, and 3DShook. Simply search for "stocking stuffer" or "Christmas" to find a wide variety of 3D-printable files. Many of these websites also offer paid files if you're looking for something specific.
Stocking Stuffer ideas for a 3D printing hobbyist?
If you or someone you know is into 3D printing, there are plenty of great stocking stuffer ideas for them as well! Here are a few of our favorites:
A spool of filament in their favorite color
Some chemicals or cleaners for their 3D printer
A book on 3D printing
Gift card to a 3D printing filament supplier or online 3D printing service
A 3D printer calibration cube
A set of 3D printed measuring cups
Whatever you choose, 3d printing stocking stuffers are a great way to show your loved ones how much you care this holiday season
For the 3D printing enthusiast in your life, any of these stocking stuffers is sure to be a hit!
Whatever you choose to 3D print, make sure it's something that the recipient will love and use. 3D printing is a great way to add a personal touch to your holiday gifts- check out these cool 3D printed wedding favors, as well!