What if a delicious steak could be enjoyed without slaughtering a cow, or engaging in any other kind of animal cruelty?
What if this ribeye was created partly using a 3D printer, looked like a real ribeye, and its price tag was affordable compared to a "real" steak?
This may sound like the best of both worlds or something from the future. The good news is that the best of both worlds when it comes to being able to eat cruelty less steak has arrived.
The future is here now. Take a look at "3D Printed Ribeye: Everything You Need to Know" as we lift the veil of this astonishing culinary and technological breakthrough.
What is a Printed Ribeye?
By now, you are probably familiar with the idea of meat substitutes using plant-based formulas. Possibly you have even read about, seen, or tasted some that were made using the latest science and an advanced printer.
This ability presented a big leap forward in enjoying culinary products in a cruelty-free way, but none that we have been aware of have truly hit the exact flavor mark.
Enter the 3D-printed steak. The product of a team of scientists, this is not a vegetable-based substitute, but instead lab-grown meat using cells from a cow.
The cow is unharmed, but the meat is authentic in taste and texture. It is transformed into an edible "model" of a ribeye steak using a 3D printer in a reliable way.
The results are mouth-watering on one hand, and mind-blowing on the other.
As you could imagine, the demand for printed cruelty-free ribeye steak is high and rising.
Who is Behind This Breakthrough?
3D printed rib eye using cow cells and lab-grown meat has a clear creator and copyright owner. The Israel-based Aleph Farms, who partnered with another Israeli company, the Technion-Israel Institute of Technology.
The project to create this leap into the future product was a long and arduous project, filled with love for science and adventure. Being able to enjoy meat without harming a cow is something most people probably considered impossible.
But Aleph Farms showed the power of science fused with the power of belief.
By integrating a 3D printer into the process, they also ensured the attention and support of the worldwide community of the 3D printer community.
Many eyes are on Aleph Farms to see not just where they will take the 3D printed ribeye, but also what may be the next cruelty-free food in development.
What is the Process Like? Is it Healthy?
The ribeye is created using a process broadly referred to as bioprinting technology. An important difference is the harnessing of real cow tissue, which is grown using an advanced process.
The ratio of delicious meat to fat that results is even extremely close to a "real" ribeye, which is important because that is what provides its unique among steaks taste.
It is both tender and healthy, with the advances in 3D printing technology helping the team craft an end result to be proud of for it being so close to a butcher's ribeye – but without a cow being hurt or slaughtered.
The lab-grown meat is both bioengineering and antibiotic-free, adding to its pro-health profile in the opinion of many people.
Surprising Support for the 3D Ribeye
While those who are against meat eating for ethical reasons have been praising this futurist approach to creating cruelty-free meat, voices of support for the breakthrough have also come from a surprise direction.
The World Economic Forum has expressed its admiration for the project, believing that the technology and process can someday be useful in fighting hunger and helping feed the poor in a way that is healthy and enjoyable.
The knowledge that mass cattle raising can be harmful to the environment, or out of practical economic reach, makes the work of Aleph Farms and its 3D printed ribeye a beacon of hope. Seeing technology and science used in such a transformative way compliments the World Economic Forum worldview, and the potential for some kind of collaboration with the Israeli startup seems quite high.
Setback Free
So far, the 3D printed ribeye project seems to have avoided any cultural or technical setbacks.
The genuine need for a traditional meat alternative that is still meat is a real one, without the hesitation vegetarian and vegan alternatives have received.
The team behind the Israeli startup is prepared for discussion and debate, but media coverage has been enthusiastic and embraced Aleph Farms efforts.
With many raised on science fiction, seeing something like this manifest is something of a dream come true for many,\
3D Printed Ribeye: What Does the Future Hold?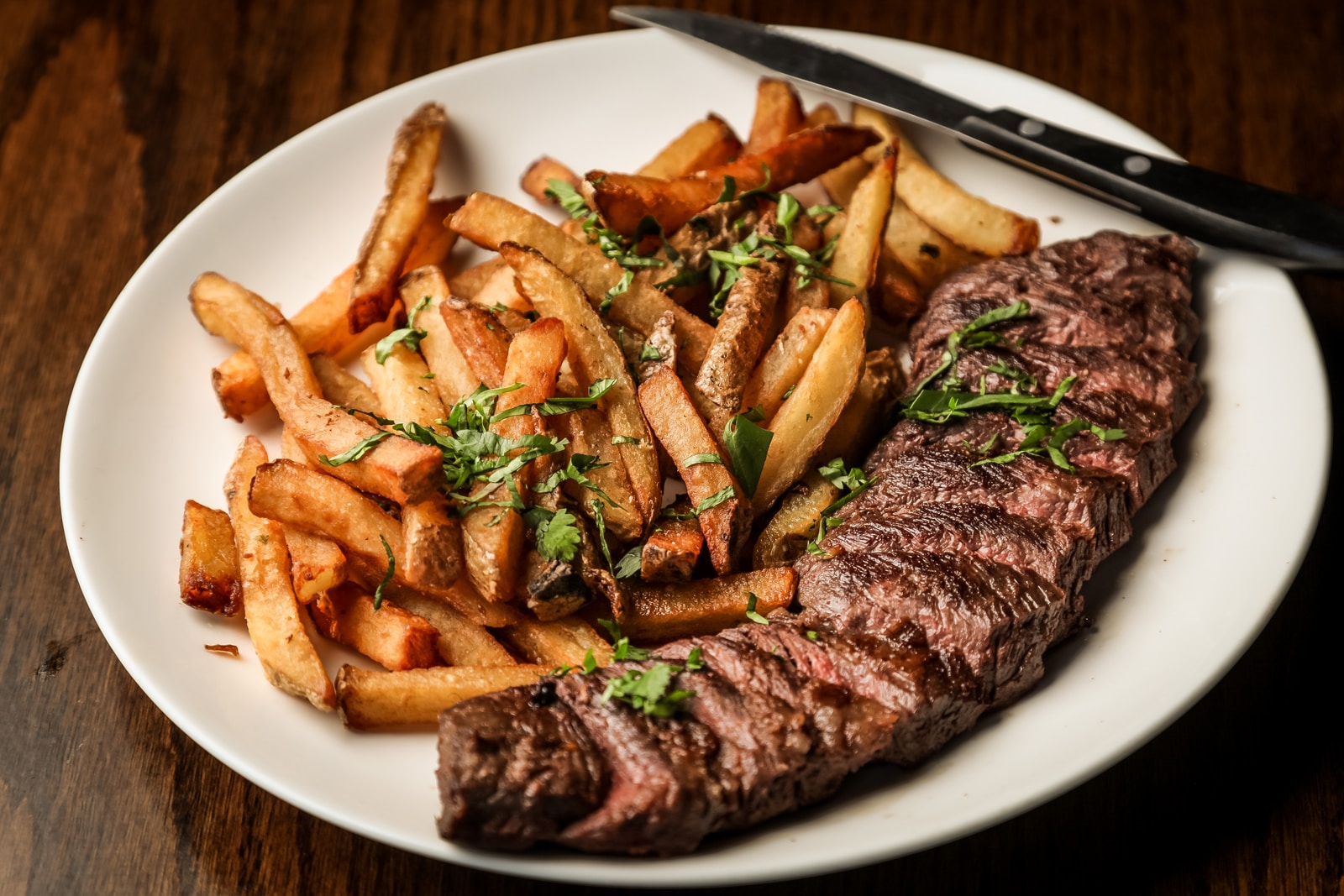 Aleph Farms hopes to see wide availability of the lab-grown meat, as it drives towards making more people aware of its existence. This will enable the company to scale up and cut costs, with a goal of achieving price parity first, and then a significantly lower price tag ultimately.
They have also made it clear they are capable of producing any other cuts of meat using the same kind of process. In the future, they hope to expand what they work with beyond beef, as they make other meats available without harming animals.
The Most Recent News
The eye-opening, cruelty-free, lab-grown meat is in higher demand all the time. As a startup, Aleph Farms has raised the funds it needs to push the product forward, as well as expand their farm and laboratory space. The team has also grown to meet its growing needs.
A soft launch for both interested restaurants who want to add the 3D printed meat to their menus, as well as for those in the general public, is next on the company's agenda.
This is expected sometime in 2022, based on some of the general health issues being experienced in Israel and beyond, and how they develop.
Quite high expectations are set. A hard launch will follow the soft launch, building off of its success, with huge plans to spread the product worldwide.