The new 3D printed burgers were scheduled to debut in 2022, but it seems as if this will be delayed a bit due to the COVID crisis
If McDonald's sticks to its proven strategies, the new meat-free printed burgers will be first available at flagship restaurants first, before they are added to the huge number of restaurants nationwide
There's some confusion regarding news that the McPlant, plant-based burger was 3D printed- but this does not appear to be true
If you're looking for a 3D printed burger- check out what SavorEat is doing in Israel with plant-based, 3D printed burgers
Is fast food powerhouse McDonalds meeting high technology? According to the company, the answer is a resounding yes.
With questions and concerns surrounding mass-produced meat, and both its cost and impact on global warming, the company has come up with a truly science fiction response: serving printed burgers.
Does that sound interesting- check out how 3D printing fish works!
What is a 3D Printed McDonalds Burger?
For over one hundred years, the hamburger has been an American, and later a global favorite. There's no doubt that of all the world's hamburger brands, the best known is fast food restaurant Mcdonald's.
Relatively inexpensive, prepared quickly, and served in a high-energy, fun environment, this American staple has a reputation that is difficult to match. So why would they offer 3D-printed burgers? And what are they made of? That's two very good questions. Let's explore this exciting question.
The concept is straight from the future. In response to environmental, health, and cost concerns, its research and development team has come up with a system that uses 3D printers to model an edible burger made of plant-based bioinks.
Titled the 3D Mic Mac, the printed non-meat burger will be completely customizable, tasty, and less expensive.
Importantly, for the three trillion dollar a year fast food industry, the 3D Mic Mac will also be much more profitable and easier to produce than its "real" meat versions.
This represents a revolutionary change for Mcdonald's, and it is likely other fast-food restaurants will be quick to follow.
Why use a 3D Printed Meat Replacement?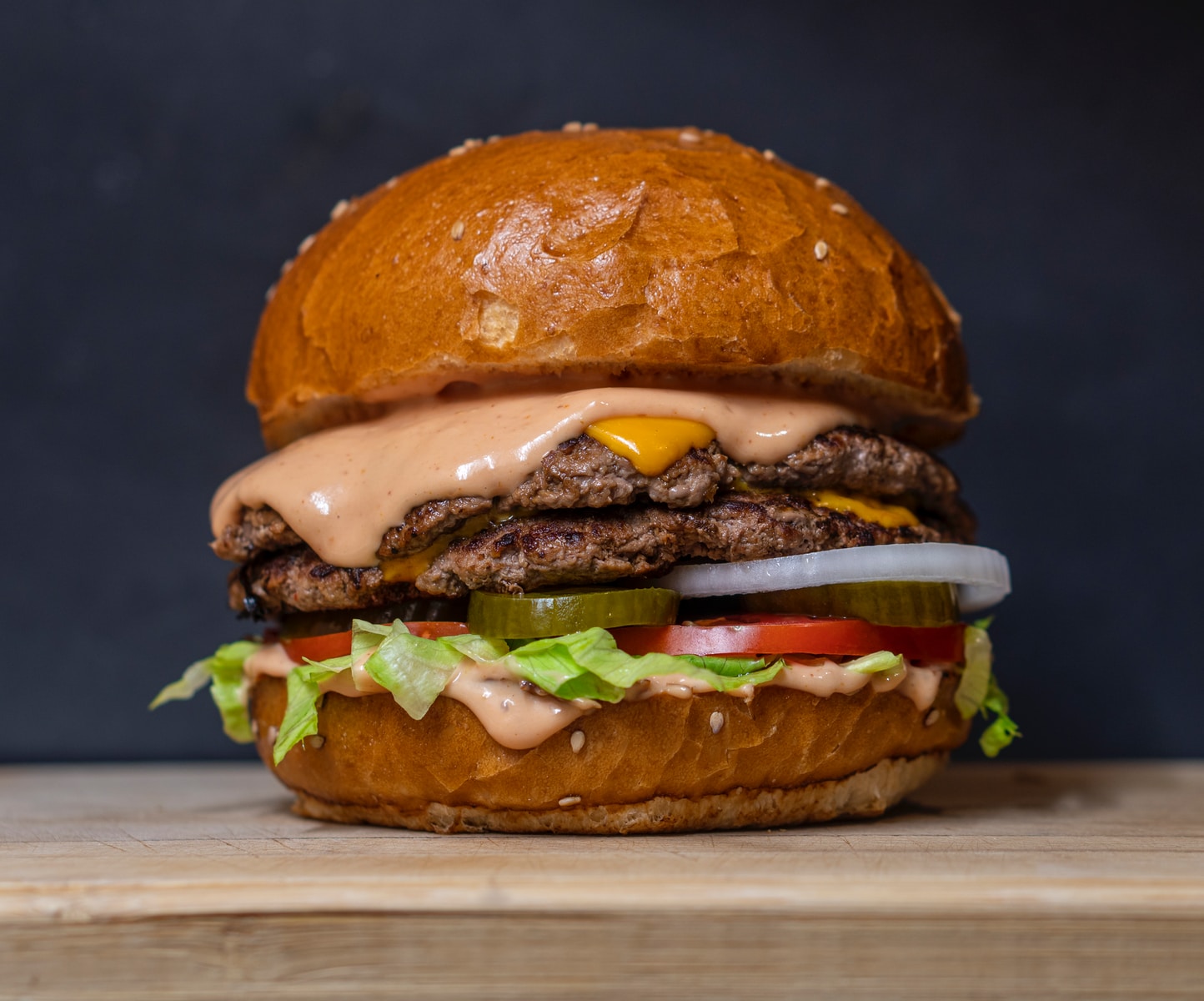 It isn't difficult to find research that points towards mass-produced meet being quite hard on the environment. Particularly the number of cattle required has been shown to increase global warming.
Both Mcdonald's and its customers have become more aware of this grim reality. This was at least part of the inspiration for the company to explore meat alternatives, that are plant-based and still delicious.
By deploying its formula through 3D printing, not only is it quick and consistent, but the visual appeal of its burger alternative, the 3D Mic Mac, is also quite compelling.
Training its fast-food teams in how to use the special 3D printers is also quick and simple, with test workers preferring using the printers to other methods of cooking at work.
3D Printed McDonald's Burgers and Health
Many people will wonder if this new technology will produce healthy and safe food. Fortunately, that has been kept in mind by the McDonalds biotech team and will likely be part of the 3D Mic Mac marketing plan.
The printed meat substitute is all-natural, hormone-free, and tested to ensure there is no bacteria. The benefits of a more plant-based diet are increasingly well known, and close to 10% of Americans are already vegetarian or vegan. That number rises every year.
This year is expected to see the vegetarian food market hit six billion dollars worldwide. That has jumped forward by roughly 50% in just five years.
Potential Draw Backs of the McDonalds 3D Printed Burger
While all signs point to this coming launch as being a breakthrough with a huge positive cultural impact, no one truly knows how it will be greeted until the full launch.
Past veggie burger efforts at fast-food restaurants were never close to becoming a very popular choice with guests. Existing vegans and vegetarians have appreciated being able to eat at McDonald's comfortably, but with others, the choices had little impact.
That said, these never replicated the taste of the hamburger, as well as the coming printed option, which uses the latest technology to the fullest.
Could people be put off by the idea of the high-tech burger? Of course. But few have mastered restaurant marketing, or have the budget to work with, that Mcdonald's has. The company also clearly understands that this debut should not be taken lightly if this is the direction the fast-food icon would like to take itself in.
Both the 3D printer industry and the restaurant world will watch the debut and early success or lack of success of the McDonald's 3D printer burger with close attention. Along with a great deal of anticipation.
Future Expectations of 3D Printed Meat at McDonald's
The fast-food leader has high hopes for the success of this project. If it catches on, it will begin a shift in the company's focus and how it designs both its kitchens and teams.
The company has expressed that this will be the beginning and 3D print no-meat chicken products, pork substitute products, and even printed fish.
All will have the same attention to ensure that the flavor, emphasis on health, and the "look" of these products are held to the highest standards. It is not even unthinkable that Mcdonald's could even shift completely to meat-free choices.
That quantum shift to a meatless Mcdonald's would see the company have a good chance of becoming a favorite, not just with normal people, but also with environmentally and health-conscious customers.
Recent News
The new printed burgers were scheduled to debut in 2022, but it seems as if this will be delayed due to the COVID crisis.
If McDonald's sticks to its proven strategies, the new meat-free printed burgers will be first available at flagship restaurants first, before they are added to the huge number of restaurants nationwide.
This will be followed by international availability, possibly adjusted to consider for cultural factors.
The chance to see a product with such a high profit margin added to the menu is certainly appealing to restaurant owners. The addition of 3D printers in the restaurants will also cause an excitement with staff.
Seeing McDonald's take a big step into the future is something teams will get to be a part of, just as customers have the chance to be among the first to enjoy the 3D Mic Mac meatless meat. Stay tuned, this will be hitting the market soon.