My daughters love playing with dolls. They spend hours sitting and chatting with them and taking care of them. I don't know if it is the anticipation of becoming a mother or just a natural inclination to be nurturing, but they love to take care of their dolls.
Their little voices become louder and more excited when they see the pile of baby clothes that I've brought home for them to dress their new doll in. They hug her tight and then sit back down on the floor to talk about what they're going to do next with her.
It shouldn't surprise you- dolls are now being 3D printed.
Among the doll communities that have started to feel the need for 3d printing is the Ball Jointed Doll (BJD) community. Ball-jointed dolls are some of my daughters' favorite types of dolls. They really like that they can be posed in so many different ways. They are also very affordable and their bodies are easy to clean. My kids love collecting ball-jointed dolls and I am excited to share with you why I have also grown to enjoy them so much as well.
What is a BJD?
A Ball Jointed Doll is a kind of doll that features several ball joints, strung together using an elastic cord. Most of the BJDs are cast in resin and made to completion by use of hand, before undergoing professional painting making them come with a hefty price tag. However, all this does not stop doll hobbyists from collecting, painting, developing characters, and making accessories from these dolls.
The custom elements associated with these dolls are among the aspects that bring many people into the doll collection hobby. Additionally, these dolls are also super pretty and cool to observe. In recent times, Custom products are recently becoming widely produced on 3d machines.
How To Print Your Own Doll
The resin BJDs let you rotate their eyes, change their hair, the painting of the face, mix and match the body parts depending on your requirements to help come up with the definition of your perfect doll.
The 3d printed dolls also come in a wide range of sizes, from the small ones under 10 cm, to the big ones over a meter tall. Other more common sizes you could easily make include 1/6 scale (about 27 cm), ¼ scale (45 cm), 1/3 scale (60 cm), and those that are larger than 70 cm and above.
However, the customization levels offered by these dolls are just enough to some, since the perfect shape of the face can be found to be often out of reach. This is where the RML creates their way in.
RML lets the customers make their doll face by the use of a user-friendly program, print its 3d modeled face, complete, paint, and later assemble the body and face to form a full doll.
Customizing Faces
A user-friendly program known as a face maker offers you a variety of available facial features which you could easily manipulate by the use of a sliding bar that you can choose and scroll from one side to the other using a touchpad or computer mouse. You are not required to offer any payment to use this program. However, to run the program, you are required to have a web browser and a unity web player. The program does not run in Google Chrome, but it is capable of working smoothly while used on most of the other browsers.
You can make a variety of different faces. The different sliders you have while creating the dolls by yourself require a lot of tweaking to ensure everything is balanced and make a face. However, the whole process is fun especially when RML starts to encourage its users to share their variety of creations with each other. However, they clearly state that users cannot use their creations for commercial purposes.
Offering a type of program that runs on a browser is very helpful since it does not shut out the potential users that would otherwise lack the capacity to download the large programs just to make a doll face in its custom form.
To have your finished design to RML for the final crafting, you will be required to copy and paste the code present at the bottom into the box at the right-hand side in the order form, and let them do the remaining work. You should make sure that you have clicked the creation code button when you are done with all the creation steps. Otherwise, you are likely to have a wrong code at the end of the process or lack a code at all.
Could you imagine if this kind of software could be used on other customized items such as an ornament or a chair? Lack of user-friendly programs that open doors for those who might be struggling with the complex 3d modeling software can be termed as one of the biggest challenges when it comes to 3d printing. The availability of user-friendly programs could be an easy way forward for the clients to customize their products by themselves.
Once all the information has been sent off to RML, the face is later printed on nylon by the use of a 3d printer.
Once the printing is over, the face appears rough at first which is fine for some of the toys and figurines. However, in the world of BJDs, the doll requires to be finished to a very high-quality final level, after it has passed the printing stage. The next step that remains is sending off the head to a professional artist who paints and sands the face of the doll.
You can buy the head separately without its body if you are willing to do the painting by yourself.
However, if you prefer the full doll that has the body that stands at about 60 cm tall, the fitting into 1/3 category for dolls, placing it close to the average size for a BJD. This however does not seem to be important to some people but most of the owners find difficulty in buying the odd-sized doll's clothing. Therefore, the only way out remains to have your custom dolls found at the size easy to purchase accessories for which makes these dolls more appealing to their potential owners.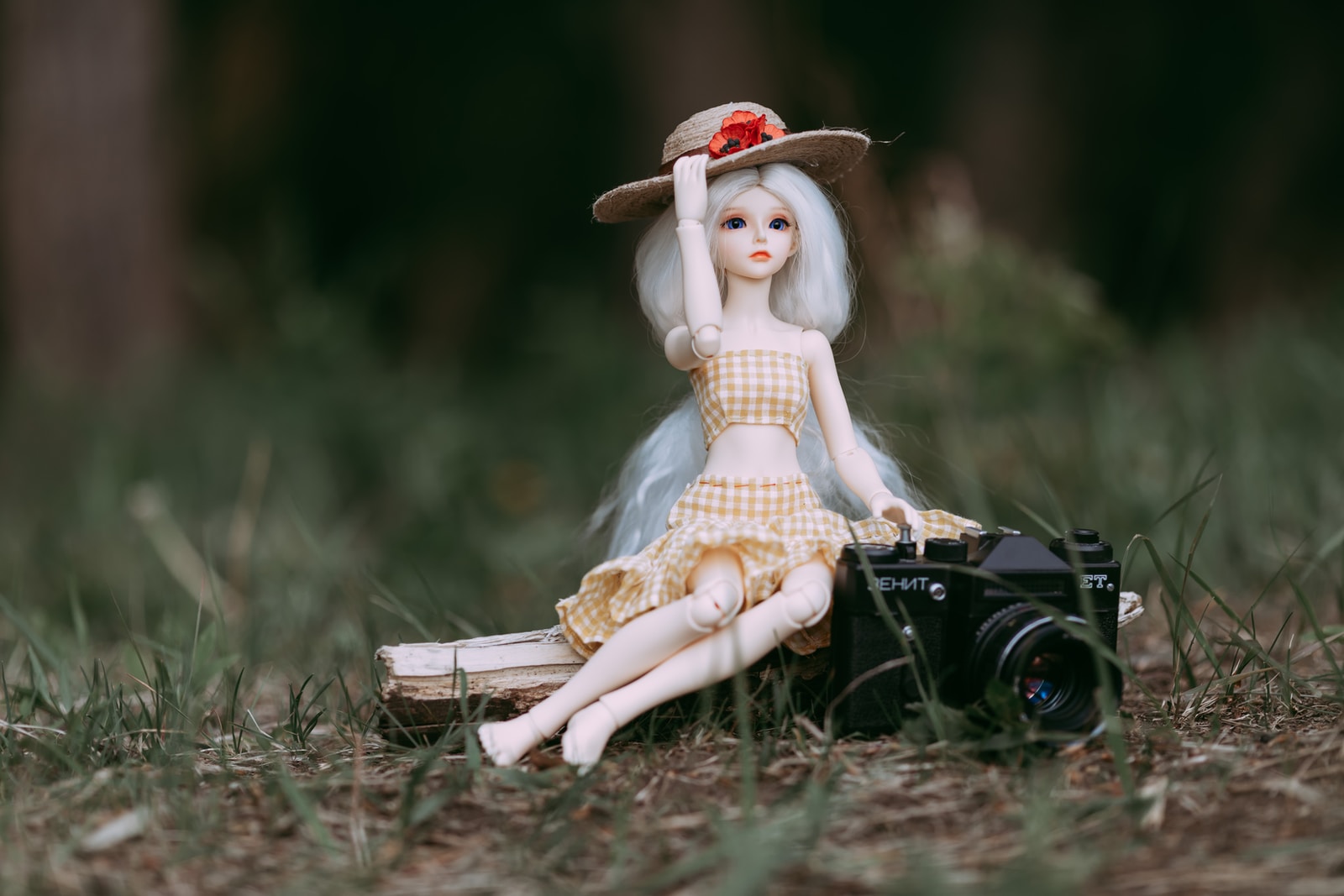 The face, being finished is painted professionally and smoothened and sealed using Japanese branded matte sealant known as Mr. Super Clear.
At this stage, you can either purchase your accessories and clothing from RML or craft your own. It is however amazing to be aware that you can easily customize a doll down to the smallest of facial features such as the thickness of the lips. These little dolls are loved by many collectors, who like to customize their appearance with clothing, wigs, and props.