One 3D printing expert said that in terms of using a Chromebook- some 3D printers require software that only works in a Windows environment
You can use a website like Tinkercad to work with 3D files- which means you don't need to rely on specific 3D printing software that requires the Windows OS
A slicer (Cura or Slicer both work with Chromebook) is the most important piece of software you'll need. They'll take a STL model and breaks it into layers (GCode). The printer prints them.
The majority of the best 3D printers can be run by themselves (Source)
You only need to supply the GCode, which is usually on an SD card (so make sure your Chromebook has an SD slot). You can download tons of STL files via Thingverse, then slice according to your printer settings, and then print
Another 3D printing expert recommended getting a dedicated laptop or PC for the 3d printer because prints can take a long time to run and sometimes need to be tethered to the unit to work.
Whether you're looking to make a 3D printed helmet, some cosplay accessories, or even a 3D printed bike, Chromebooks are handy little netbooks that can basically get the job done.
As long as you're ready to look out for workable alternatives, they can do just about everything. Linux, which is now pre-installed on most current Chromebooks, is responsible for a large portion of Chrome OS's functionality.
Installing desktop-grade software and applications on Linux is no problem, as the operating system has tapped into its full potential. Because of this feature, a Chromebook can run 3D printers and create models.
Cura is the best 3D printer slicing software for Chromebooks. PrusaSlicer and Lychee Slicer for resin 3D printing can also be installed on Chrome OS. It's easy to use for creating high-quality 3D models. Continue reading to learn more.
The best 3D printer software for Chromebooks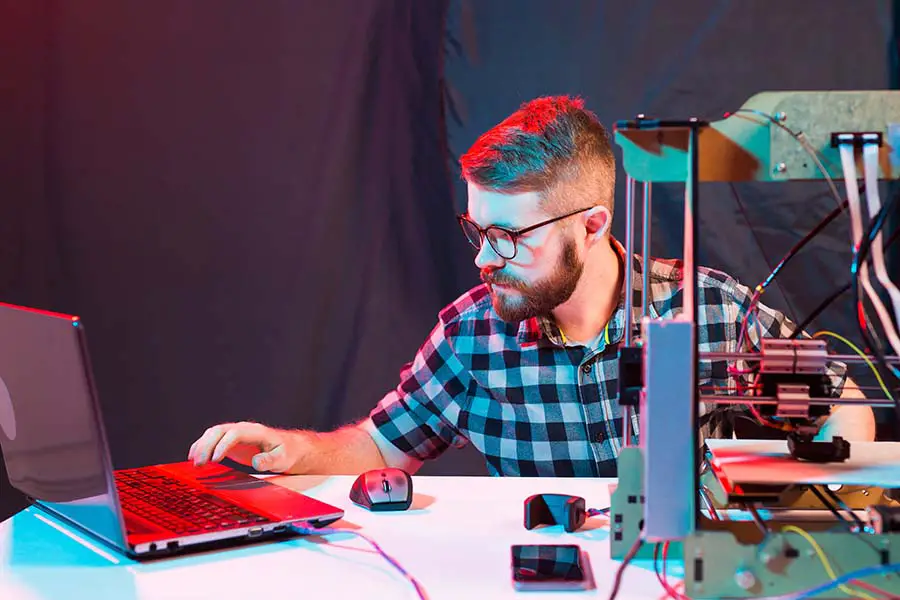 If you're looking for a slicer program that works consistently, Cura is your best bet. Ultimaker, a leading 3D printer manufacturer, manufactures and develops it, so you can rest assured that you're working with a reputable partner.
If you're looking to create gorgeous 3D prints, this software is a great option. This is also true of PrusaSlicer, an open-source slicer often updated, feature-rich, and accessible.
A slicer for SLA 3D printers is required if you have a resin 3D printer. Lychee Slicer is an excellent option for this, and it's downloaded via the Linux Terminal on Chromebooks. Linux stands on its own as a complete operating system.
On every Chromebook, there's a small-scale replica of it built in that can be used.
A sophisticated desktop-based application like Lychee Slicer is available on these devices thanks to allowing and installing Chrome OS extensions.
TinkerCAD may be installed on a Chromebook by downloading it from the Chrome Web Store, available on all Chrome-enabled devices. TinkerCAD is a web-based 3D modeling tool that eliminates downloading any additional software.
It uses the most recent WebGL technology and runs smoothly in Chrome or Firefox.
Chromebooks have no problems using the app, thanks to its user-friendly UI. Tinker CAD has game-like tutorials that help you learn 3D printing creatively and excitingly.
Chromebooks and 3D printing
With Chromebooks, you don't have to deal with mind-boggling complexity in 3D printing, contrary to widespread assumption. A slicer program is an essential part of a 3D printer's operation.
Downloading slicers are not a problem on desktop operating systems like macOS and Windows. As a result of the Linux Terminal, Chrome OS can be described similarly.
When it comes down to it, you'll have far fewer options on a Chromebook than you do on your Windows PC. However, even if Chrome OS's flexibility isn't on par with other operating systems, the prospect is still painlessly achievable.
And with that, let's look at what Chromebooks can do in 3D printing. To begin, here is a list of the finest slicers for Chromebooks that you can use to print 3D models.
Factors to consider buying the Best 3D Printer software for Chromebook
Affordability
This is a critical consideration when making a printer purchase. It is impossible to purchase 3D printers without an appropriate budget, so you must purchase a high-quality printer at a reasonable price.
To achieve the most excellent quality features and affordability from your 3D printer for cookbooks, you should start with a minimal budget and choose a printer with the cheapest pricing.
Printing materials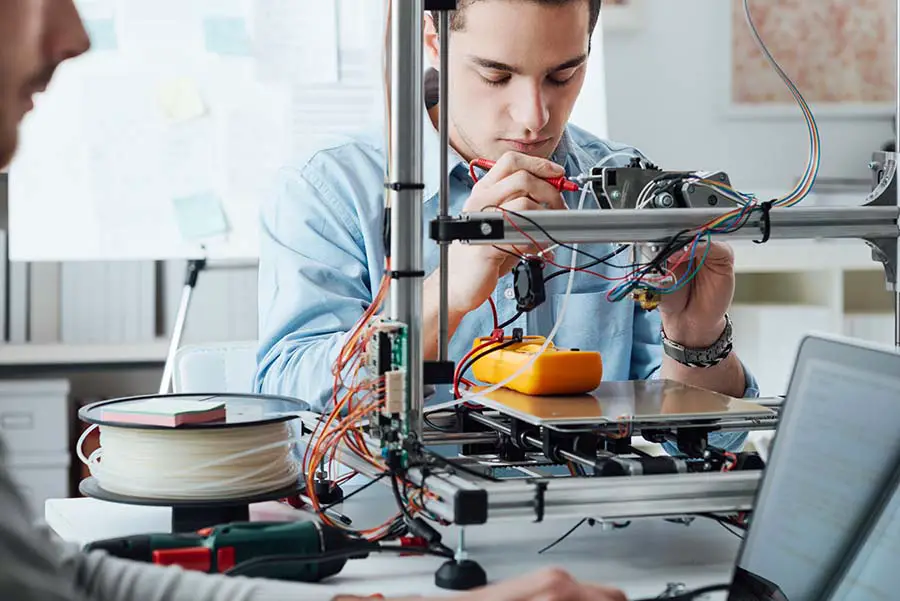 Polylactic acid (PLA) and Acrylonitrile Butadiene styrene (ABS) are two of the materials required by 3D printers for their operation (ABS). But both are thermoplastics, and you must determine which material is most suited for your end product based on how it will be heated, frozen, or cooled.
Afterward, you'll be able to choose out the printer you want to buy. There are printers out there that can only print on one material.
Quality
The most important thing to keep in mind when purchasing printers is that they must be of high quality, or you will be wasting your money. Quality, after all, is a significant consideration.
As the microns increase smaller, so does the level of detail that objects create when printed at a high print resolution.
The best 3D printer software for Chromebook
Ultimaker Cura Slicer
As far as 3D printer slicer software goes, Cura stands alone as the real champion. This is mainly owing to its ubiquitous availability and wide range of printer support. As a result, it supports many file types, including STL, OBJ, and X3D, among others.
In addition, Cura is a slicer that is constantly being improved and expanded upon. Cura is used by more than a million individuals worldwide, and it can handle up to 1.5 million print jobs every week.
TinkerCAD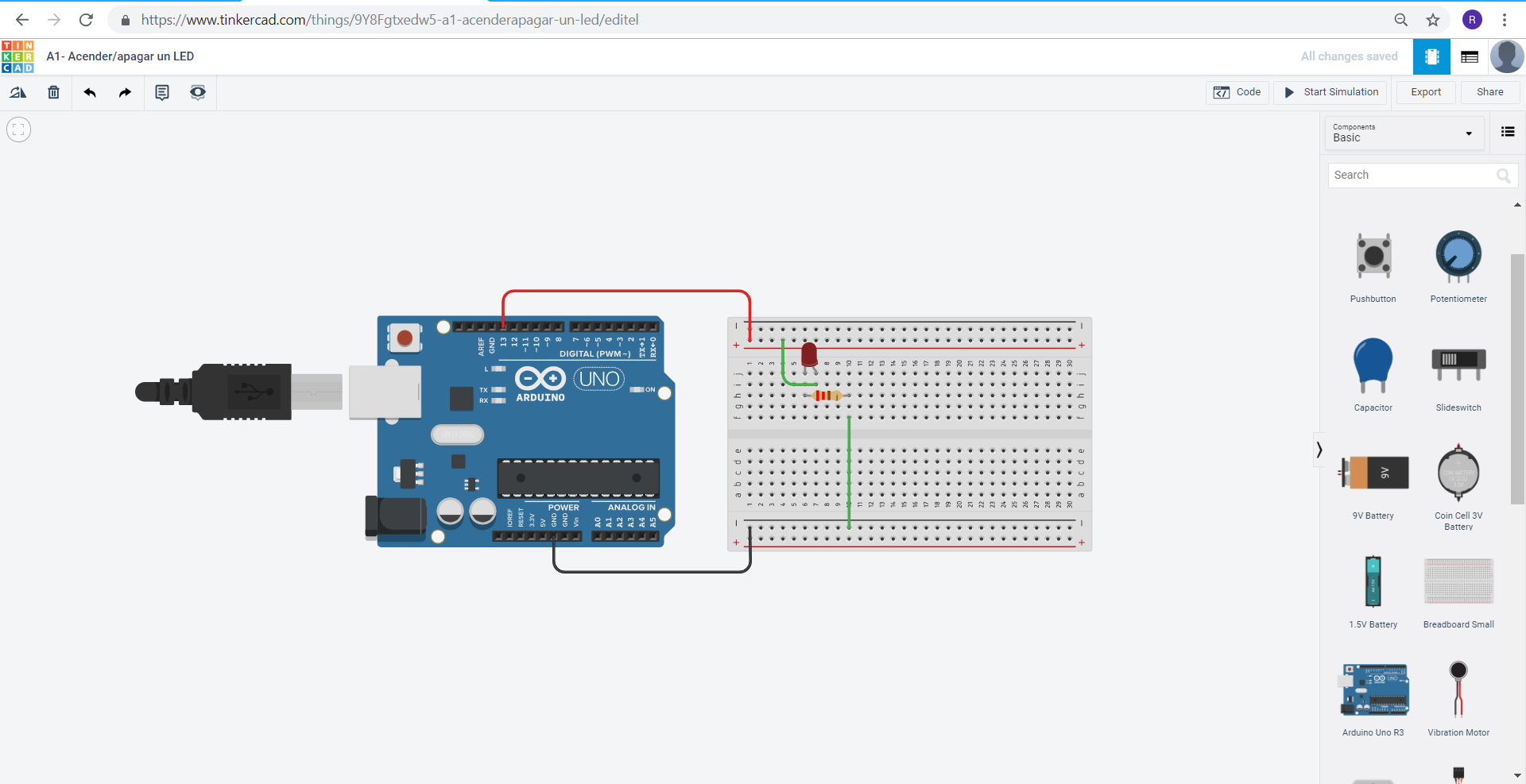 First, you'll need a design for the model or object you want to create in 3D printing. A slew of websites offers pre-built designs from thousands of designers worldwide, as previously noted.
There is no better location to design your model than TinkerCAD, a full-fledged Computer-Aided Design software that makes model designing easy.
PrusaSlicer
This company is a important player in the 3D printing market. Its most popular FDM 3D printer is the Original Prusa i3 MK3S, part of its product range. A custom slicer program, named the PrusaSlicer, was developed exclusively for Prusa due to its size and scope.
Cura and PrusaSlicer have advanced features, excellent documentation, and broad interoperability with a wide range of 3D printers, not just Prusa ones, like the latter.
AstroPrint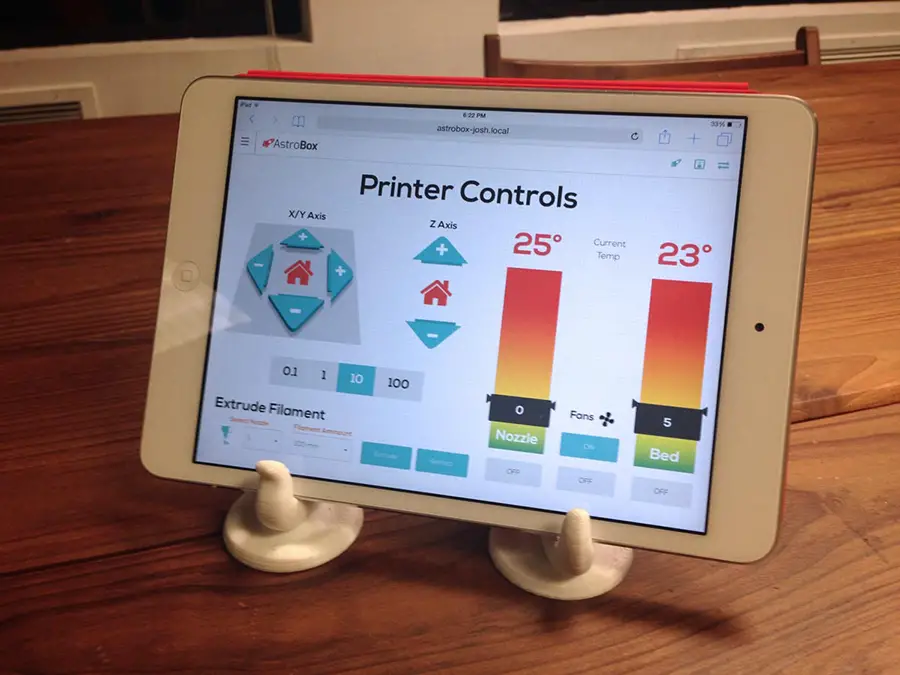 People who have 3D printers on Chrome OS use AstroPrint, a high-quality web-based program. First, it eliminates the need to download a slicer to begin printing. It's also easy to use because it's entirely web-based.
Finally, Chrome OS users prefer AstroPrint because of its multi-functionality. It's not just a cloud-based slicer but also a way to remotely control your 3D printer.
SliceCrafter
This list also includes the feature-rich SliceCrafter browser-based slicer software, also known as IceSL, for the full-featured desktop version. Like AstroPrint, this software allows you to print 3D models directly from your Chromebook's browser.
In addition to being lightweight and simple to use, the interface is also highly intuitive.
SliceCrafter is a cutting-edge slicer in terms of features and usefulness. At the time, there were no other slicers on the market that had all of these functions, not even the widely acclaimed Cura software.
Features such as bridge support structures, optimal adaptive layer thickness, tetrahedron and cubic fill are in the list of IceSL's positive aspects that are worth mentioning.
Final thought
The subject of 3D printing is rarely discussed when it comes to Chromebooks. The phenomenon is best suited to desktop PCs such as Windows and macOS because the slicer software and 3D printers require higher computing power.
It's not easy to run slicers and operate 3D printers now that Linux is accessible on Chrome OS. A Chromebook can achieve things that weren't feasible five or ten years ago, and examples like this prove it.