3D enthusiasts we surveyed say that the Phrozen Sonic Mini a fantastic choice for minis
The Elegoo Mars 3 is comparable, and it really comes down to brand preference
Another buyer was blown away by the quality of prints from the Phrozen Sonic- saying  coming from FDM it's night and day
Though there have been some Quality Control concerns- but newer models seem to have ironed out a lot of kinks (Source)
However, another buyer has head had nothing but good experiences- he just needed to sand the sides to make bed leveling easier to do. He continues that- compared to his FDM printer, this was basically plug and play.
Overview
The Phrozen Sonic Mini 4K is a budget-friendly resin 3D printer that produces high resolution at a low price. If you want to create small models or objects and capture as much fine detail as possible, the Phrozen Sonic Mini 4K may be ideal for your needs. The build volume of the Sonic Mini 4K is comparable to that of comparably priced resin printers, however, the higher than average Pixels-Per-Inch density mean it's one of the best 3D printers on the market.
Tips for printing with your Phrozen Mini
Resin can last for ages. We highly recommend not buying in larger quantities because it's not worth having so much wasted product or creating over-stocking issues we will have to deal with.
Most pictures you see of the models are simple computer-generated renders and not the actual print. Don't forget that!
Err on the side of caution and over support your models until you dial in the ideal settings. It's better to have an imperfect print that requires some cleaning up than a failed print.
You can start by adjusting the basic settings, but you will have to change them to suit your personal needs. There are no magic settings that work for everyone and some of these differences carry over even if you switch brands
Every model is different, and it's likely that the settings won't work for other models.
Don't go all out with the maximum detail settings right away. The 4k can reach a limit of 0.01 layers, but the default is 0.05 for a reason. It's better to get successful prints and gradually adjust your parameters until they're perfect than to attempt to achieve perfection immediately.
Before purchasing a huge number of STLs, look for model makers that you enjoy. Try one or two from their line and see how they work for you.
If you forget why you bought a 3d printer, don't forget to paint and play with them if that's the objective. It's easy to wind up with hundreds of interesting-looking unpainted models.
Everyone in the community is kind and helpful, but it appears that everyone must go through the learning process on their own. Don't get too upset; just attempt things and take notes of what seems to work.
Phrozen Sonic Mini 4K Printer
The Phrozen Sonic Mini 4K is a friendly 3D printer designed for maximum sound quality and portability. It features an innovative double-cube design and is packed with a variety of features, including a built-in microphone for 3D scanning. It also comes bundled with software that allows it to print in 3D and sound!
Pros of Phrozen Sonic Mini 4k
1. Smartphone App
it allows you to print using a smartphone app, so you can access all of the printer features from your phone, no matter where you are in the world.
2. Build quality
it's highly compact and compact while still offering a lot of features. It also comes with an adjustable build volume, E3D port and many other features.
3. Sound capability
with the built-in microphone and the ability to print in 3D and sound, this effect our everyday life by giving us something new to offer.
4. Software compatibility
it's compatible with Ubuntu, Windows 7-10 and Mac OSX 10.9+.
5. Compatible with industry-standard software
The software bundled is compatible with OpenSCAD, Cura and Polarr. An additional software bundle will be planned later.
6. Easy to use
it comes with a 3D scanning mode and an easy to understand user guide
7. IT Support
the creators will provide a one-year limited warranty after the printer has been purchased.
8. Full Support
if you have any technical issues, please reach out to the manufacturer so they can help you with your issue.
9. Scalability
the printer is compatible with most of the 3D printers on the market, including ZYYX and Ultimaker.
10. Reliability
if there's any problem with your order, please contact them so they can provide a solution for you
Cons of Phrozen Sonic Mini 4K
1. No auto-levelling
you have to manually level the print bed or apply a levelling stick after printing.
2. Hard-to-remove plastic cover
unlike other printers, the cover is hard to remove so you need to use something such as a pair of pliers or needle-nose pliers.
3. Lacking precise print quality
It is not as precise as other 3D printers such as the Zortrax M200 and the Lulzbot Taz 5.
4. Nozzle
The nozzle is a little small, so you have to be careful when removing any ooze or excess material.
5. Quick setup time
The printer needs to warm up before setting up, so it takes about an hour to set it up.
Who It's For?
The Phrozen Sonic Mini 4k is ideal for those looking to add a cool new dimension to their lives. This printer works great for musicians, engineers, scientists and many others who want to document their world with a 3D scan and sound printing technology.
It is also ideal for schools where educators can use it to teach their students about 3D printing and audio. This printer could also be used for a wide range of other applications, including the creation of models for video production or audio-visual purposes.
The Phrozen Sonic Mini 4k can be used for an unlimited number of applications, including education, scientific research and industry.
How Does It Work?
The Phrozen Sonic Mini 4k is designed to meet the technical needs of most creative professionals, which makes it stand out from other similar models on the market today. It has a lot of features, including the ability to print in 3D and sound.
The printer uses a specially designed nozzle to 3D print while simultaneously recording the audio that is being printed. It will also feature an adjustable build volume, which is perfect for those who have a lot of small prints to create or one large print.
Design & Features
The design of the Phrozen Sonic Mini 4k is like no other printer on the market today. This revolutionary printer has a compact and durable design, which makes it perfect for those who want to take their 3D printing everywhere they go.
Another thing that makes this 3D printer so great is that it has a dual-cube build style with a very small footprint. This helps create prints in any shape or size. It also has a metal frame that provides a durable surface for printing, which makes it perfect for those who have a lot of high-quality prints to create.
It is also lightweight, so you can take it with you anywhere you go.
It supports SD card printing and comes with an adjustable build volume.
The standard nozzle diameter is 0.4mm, but it can be replaced or modified as needed to meet the requirements of each specific project or print job.
The Phrozen Sonic Mini 4k is also compatible with most 3D printers and other similar equipment. It can also be upgraded to 4K resolution, which makes it an ideal choice for those who have a lot of prints to create with perfect quality and sound.
It is highly compact and compact while still offering a lot of features. It also comes with an adjustable build volume, E3D port and many other features.
Filament & Setup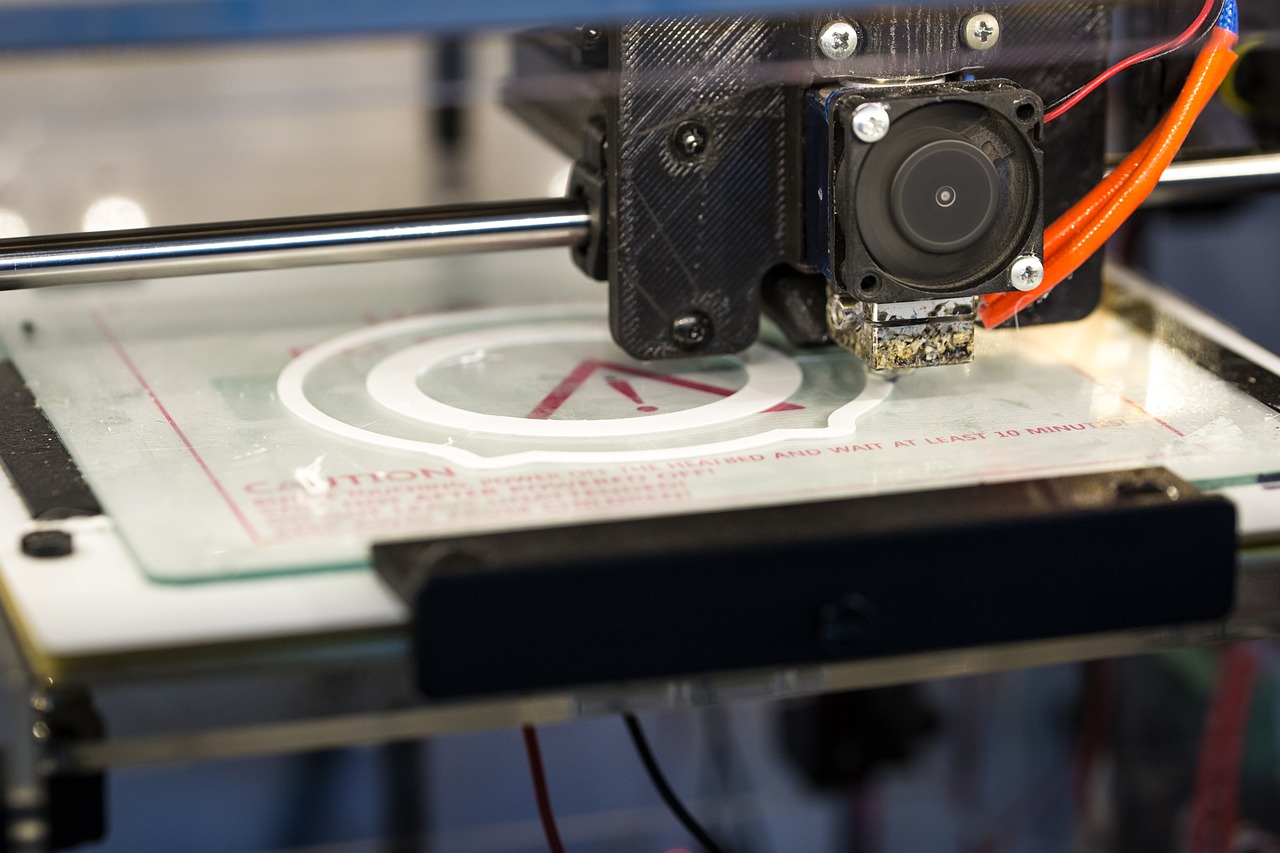 The printer comes with a 1.75mm filament that is compatible with many types of 3D printers and filaments. The filament compatibility is about 90%, which means it will work with most machines, even if they are not the same brand.
The printer comes with a 1KG spool of PLA filament and a sample of the 3D audio recording material, which is ideal for creating audio-visual products. The printer doesn't come with any other accessories, so you'll need to purchase additional items depending on your specific needs.
The printer does come with a user guide, so you'll be able to figure out how to use it.
Software
The Phrozen Software is compatible with any software that is available on the market today. It supports both Cura and OpenSCAD, which provides a wide range of features for those who want to create a specific design.
The printer also comes with a unique software app for your phone so you can control your printer from anywhere in the world. This way, you'll be able to use all of your design features from a mobile device or print remotely from any location.
Print Quality & Performance
The print quality is sharp and accurate, which makes it an ideal option for those who have high-quality prints to create. It has a lot of the same features as similar printers on the market today, including support for many different printing materials and adjustable build volume.
The printer also comes with an adjustable heat bed that allows you to set the temperature to meet your specific requirements. You can also use a wide range of different filaments with this 3D printer, so you'll be able to create any design you want.
Conclusion
The Phrozen Sonic Mini 4k is one of the newest, small and compact 3D printers that are on the market today. It has been designed with a lot of innovative and small design features to make it a great addition to your studio or lab.
This 3D printer is ideal for those who are looking for a compact and durable printer that can also produce high-quality sound recordings, so you can use it to create your own unique designs.