So is 3D printing resin really toxic?
Resin manufacturers recommend that you use ventilation to prevent fumes from accumulating- but respiratory protection, in general, isn't required (Source)
You should not breathe in the fumes over long periods of time. If they accumulate, you can get dizzy, headaches, and other symptoms. So, ventilation is highly recommended.
One person who uses a resin printer says that he set his up by a window with a box fan sucking out the fumes/smell. He has zero issues using it in a relatively small space (Source)
Taking a look at Elegoo's ABS-like resin- the information Elegoo provides on the MSDS says that breathing equipment is not required for normal use. If the material is being handled at high temperatures or under mist-forming conditions, you should use respiratory protection.
Learn how to dispose of 3D printer resin here!
Video: Examining Resin Toxicity
The recent rise of 3D printing has seen a dramatic increase in the number of consumers using the technology. 3D printing allows people to create almost any object with a few simple clicks of a mouse.
This revolutionary technology has led to an explosion in the number of products that can be created and sold online, giving consumers greater access to the creative freedom they desire.
But while 3D printing is great for creating tangible objects, the concerns about health risks associated with these technologies have also been rising rapidly.
When cars were invented, individuals were concerned about how dangerous they were. However, if that discouraged people from driving, we would not be here. The same case applies to the best resin 3D printers.
People who don't know anything about printing with resin will be concerned about how harmful it is. However, do not let fear hinder you from knowing this technology. Is 3D printing resin toxic? Let's find out.
How toxic is 3D printing resin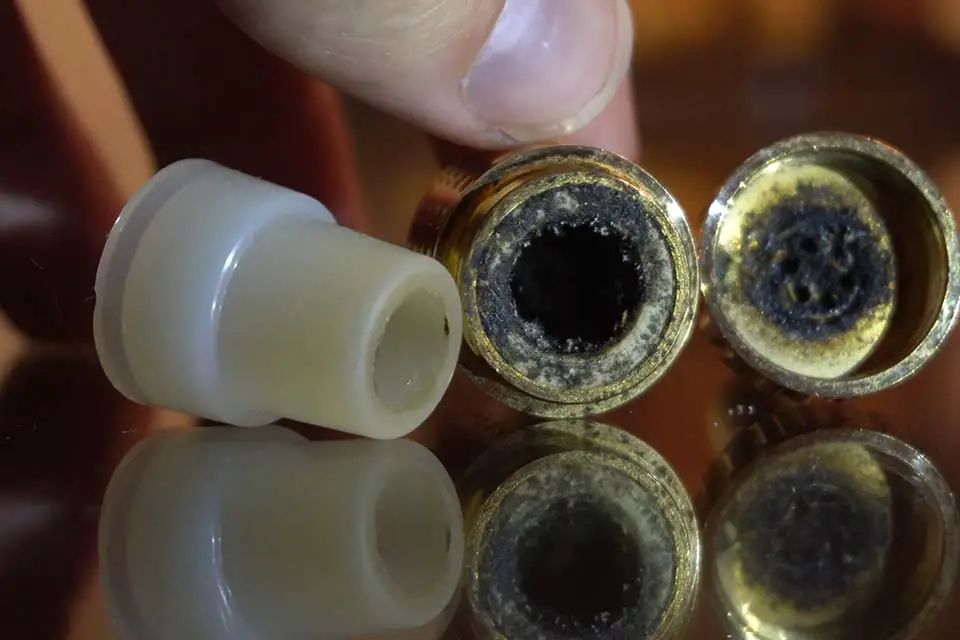 3D printing resin is very toxic, such that you must consider safety precautions when working with it. If you do not follow safety precautions, then it can harm you.
While the material properties largely determine the strength of a given indentation, other important factors can affect mechanical performance.
How a design is printed greatly affects its durability. For example, a certain component can be strengthened by distributing more material in places where stress will be concentrated.
The design freedom afforded by 3D printing means that computational tools such as topology optimization are often used to automate this process.
The way a part is made also depends on how well it can withstand external influences. In the context of 3D printing, this is determined by the print settings determined during slicing.
It is well known that the heights of higher layers strongly affect the strength of FDM parts. Most FDM slicers have multiple fill weights and patterns to cut material and print times; however, these are rarely seen in SLAs.
However, the third-party slicer includes these features, which can increase toughness while optimizing material utilization.
The use of this material and printing technology is based on one property of an initially liquid photopolymer resin – it hardens when the material is irradiated with a light wave of a certain length.
That is, these substances can change their state of aggregation under the influence of ultraviolet radiation. At the same time, photopolymer resins differ in their physical and mechanical characteristics, which makes it possible to obtain products with different properties.
Moreover, the variety of photopolymer resins allows them to be used in the household and the professional and even industrial areas.
The advantages of 3D printing resins: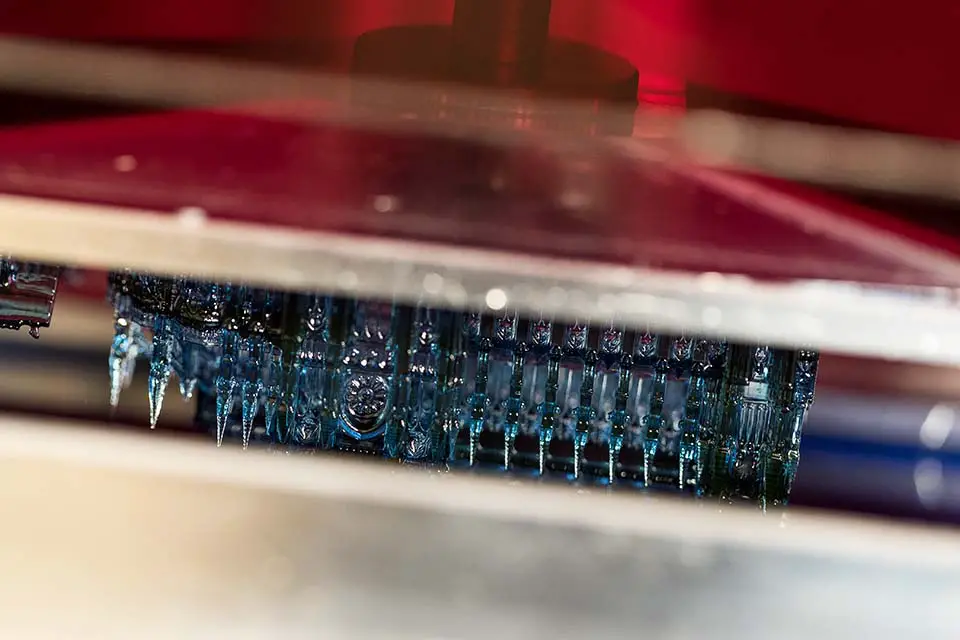 Perfect smoothness of finished models
The highest detail and accuracy
Excellent physical and mechanical properties
Wide range of materials and color palette
The possibility of processing
There are materials that can be used to make burn-out and lost-wax models. This is applicable in the dental and jewelry industries, allowing for the highest degree of precision and sophistication in modeling products. All these are characteristic properties of a photopolymer resin for a specific purpose.
Models made of industrial photopolymer resins are distinguished by their high strength and functionality. In the field of medicine, materials are used that, thanks to their precision and detail, as well as biocompatibility, allow them to be used immediately after printing—for example, mouth guards, dentures, etc.
Photopolymer resins are printed using different technologies: SLA, DLP, LCD. Each has its own merits. The bottom line is the layering and curing of the material. LCD and DLP technologies illuminate the entire layer, which allows you to significantly save time, especially with large volumes and simultaneous printing of several models, because the exposure is carried out simultaneously.
The cost of prints also varies. The choice of the best option depends on the specific tasks, as well as the budget.
How harmful is 3D printing resin?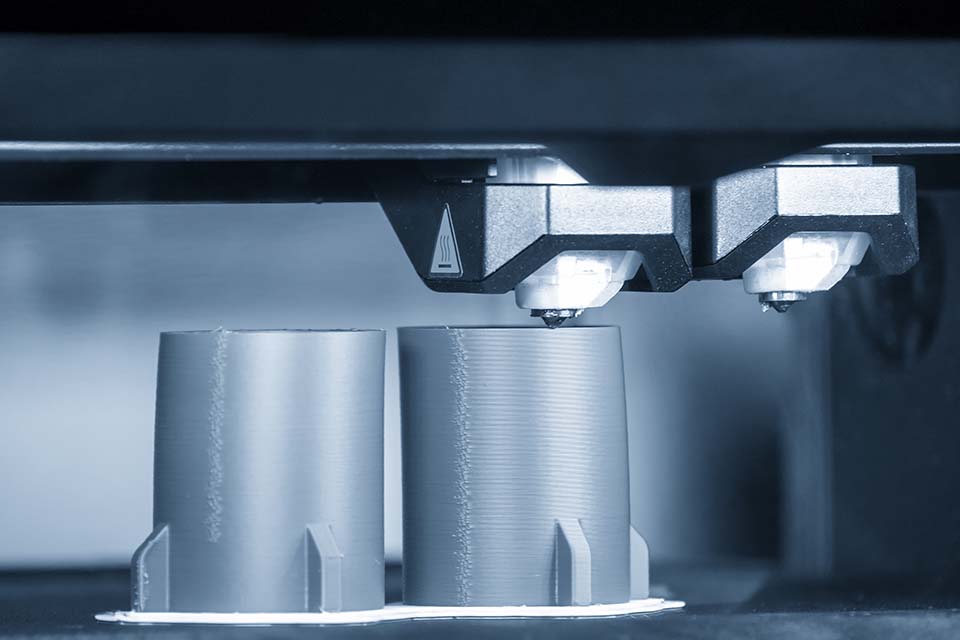 Different resins have different degrees of harming a person. It depends on the kind of resin your use. But, despite that, much care should adhere to these harmful products. Take the necessary care.
If you work with resin bare hands without gloves, then you risk getting mid-skin irritation. Even though washing it might help, gloves are still recommended when working with printing resins.
Besides, you should wear eye protection if you rub your eyes during the process or the resin splashes in your eyes. Washing with water can help, but it is advisable to wear proactive glasses and gloves to prevent serious problems.
Features of working with resins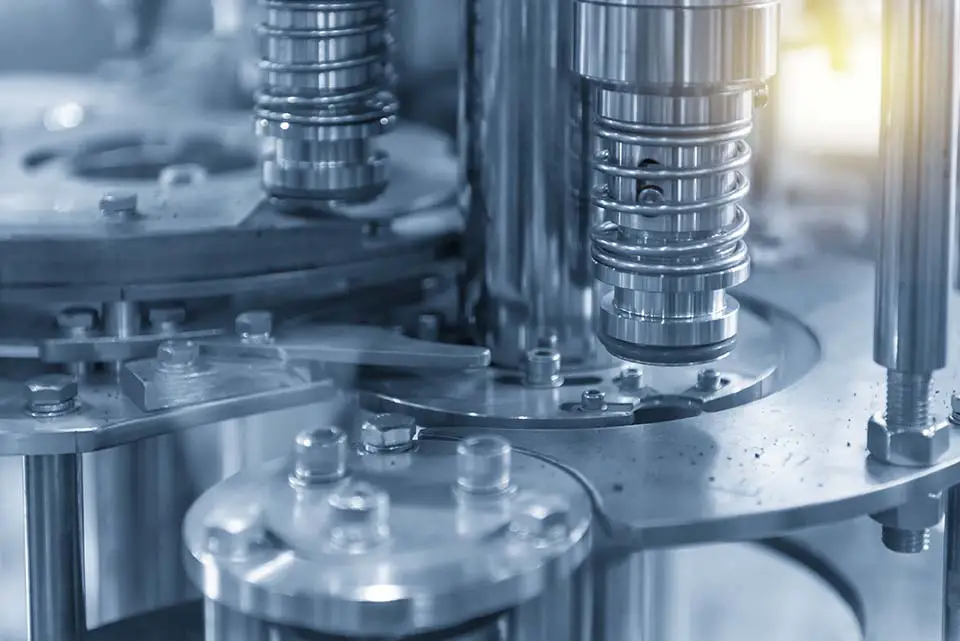 Photopolymer resin is a liquid, predominantly pigmented filament, which, when applied layer-by-layer to the contour of a future 3D object, is affirmed when exposed to ultraviolet radiation.
The design of a stereolithographic printer implies the presence of a specialized tray in which the future model is grown from bottom to top. The formation of each layer is completed by the dosed inflow of resin and the lightning-fast switching on of the UV radiation source.
As soon as the layer has frozen, either the form is lowered to a distance equal to its thickness, or the print head rises to the same distance (depending on design features), and the process of forming the next layer begins.
Liquid photopolymers can have different physicochemical characteristics, depending on what tasks they face. Some of the strength characteristics are not inferior to ABS plastic; some, when fully cured, remain elastic, like dense rubber.
The key features of resins include the highest accuracy of layer-by-layer construction of the model, which is easy to explain due to the consistency of the filament itself and its rapid curing, low waste (resin residues can be drained from the bath after printing is completed and reused), the excellent surface quality of the finished product, a large selection of colors decisions and the degree of transparency.
When printing in stereolithography technology, remember that some resins can be toxic – be sure to follow the manufacturer's recommendations, use protective glasses and gloves. You should also be careful when storing them – the container should be sealed and placed in a dark and cool place since daylight and high temperatures can provoke premature polymerization.
Why is 3D printing resin toxic?
The major reason why printing resin is toxic is due to its chemical properties. During the process, UV light is normally directed to the resin, which makes it harden. Before finishing the process, the resin is much toxic when touched.
The procedure is smooth and quick; however, it is very harmful to users. So prevention is paramount. The 3D resin is very toxic, even for animals.