3d socket organizers are suitable for storing and organizing loose sockets in position. This makes it easier to access the appropriate socket size without hassle because they usually come in multiple sizes and styles.
Instead of storing your sockets in a workbench, drawer, or toolbox, choose a 3D printed socket organizer to keep your sockets neat. Therefore, DIYs and professional mechanics should consider investing in a 3D printed socket organizer.
3D printed socket organizers offer a number of advantages over traditional socket organizers.
First, they can be customized to fit any size socket. Second, they can be made from a variety of different materials, including plastic, metal, and even wood. Third, 3D printed socket organizers can be created in a variety of different shapes and sizes.
15+ 3D printed socket organizer
1. Socket Organizers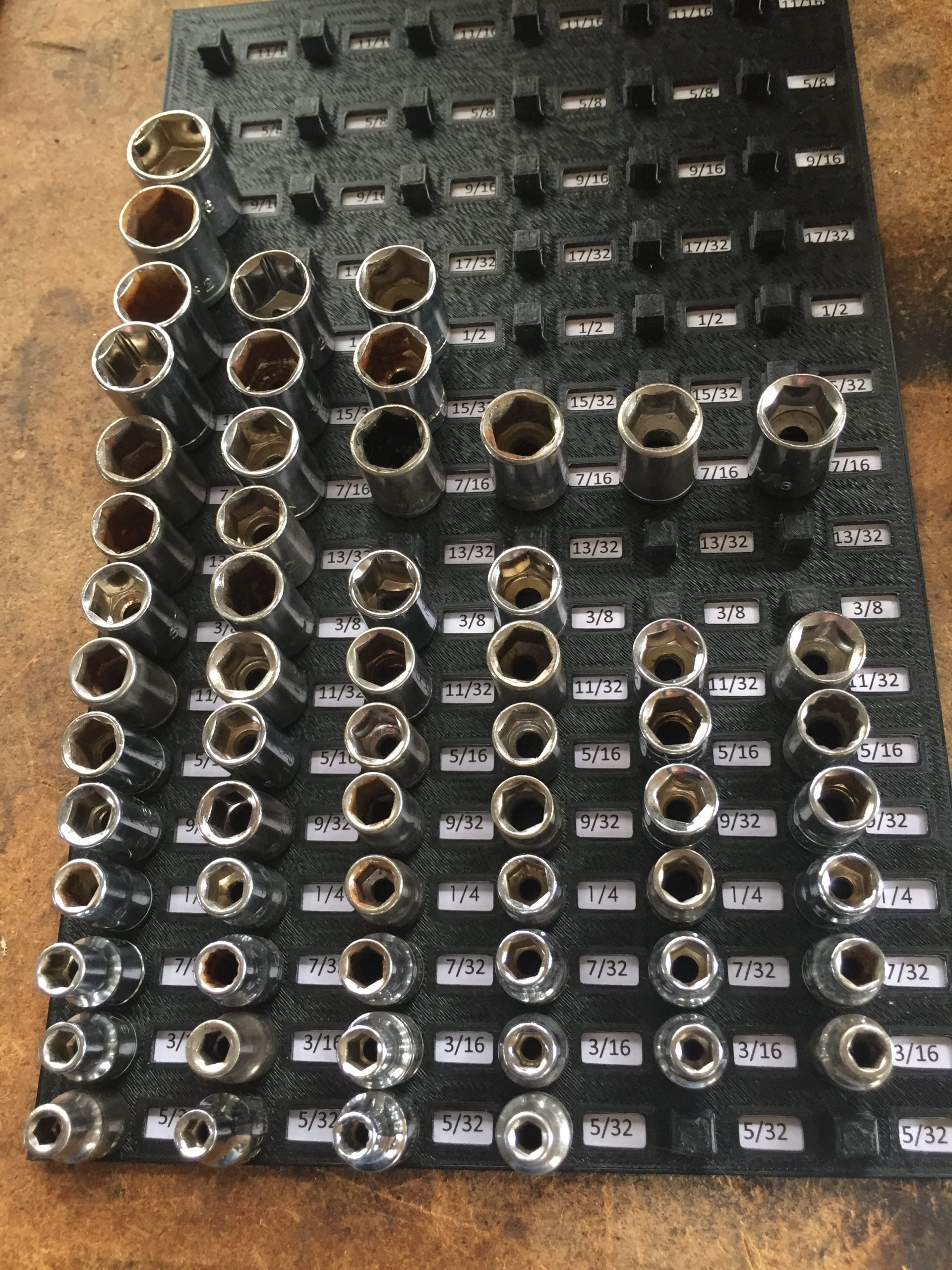 It is an appropriate device for 3/8 and ¼ drive sockets. Furthermore, its tray is 6.4 by 10.4, and it fits perfectly in your toolbox drawer. You only need to print this specific part and your paper template and glue them together to develop a successfully printed 3D Pro machine cube.
https://www.thingiverse.com/thing:2256984
2. Socket Organizer With Rail, Dual
This product is easy to print because it is lightweight and hassle-free. You can choose to save your material by printing a single socket holder with the potential to hold at least two sockets, an extension holder, and a socket wrench.
On the other hand, you can decide to print using a steel bar of 2mm by 9.5mm or rail. Most people who have used metal bars find them cheap and robust.
https://cults3d.com/en/3d-model/tool/socket-organizer-with-rail-dual
3. Craftsman Socket organizer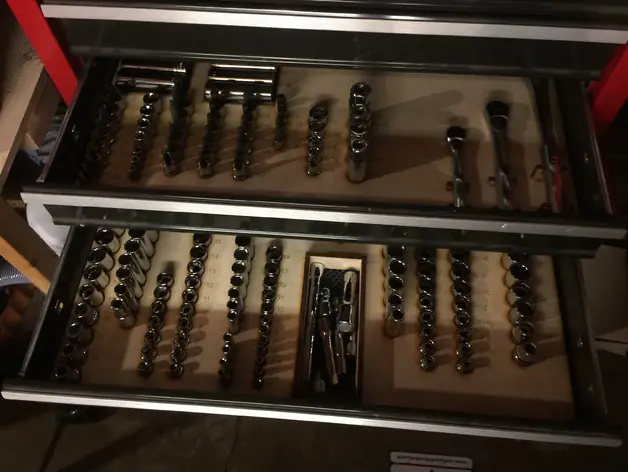 You must understand that the Craftsman Socket organizer is a top-quality organizer. However, it is recommended that you at least use a material of 12mm to prevent your socket from falling off, but if you cannot afford it, glue a material of 6mm on the bottom of your organizer. Whatever you cut, preserve it for the head of the half drive socket.
https://www.thingiverse.com/thing:1423023
4. Customizable Socket Set Organizers
It is a modular, customizable organizer with imperative 3D printing applications. It features an OpenSCAD design, suitable for storing socket sets of entire sizes and shapes in your toolbox conveniently and compactly. Ideally, it would be best to utilize a wood or metal rail to print socket holders, which can slide along your rail.
https://www.myminifactory.com/object/3d-print-customizable-socket-set-organizers-85780
5. Tekton Three Eights Socket Organizer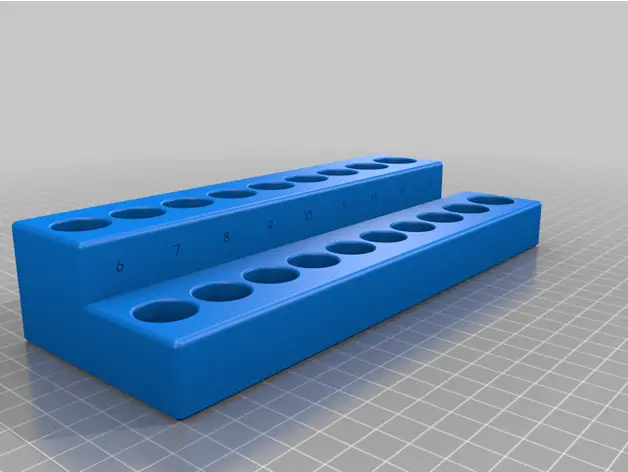 Tekton is vertical socket storage and comes with all the space you require for your set. The design of the pieces is usually printed bed size of Ender 3. However, you will be needed to rotate a bed size of 6- 15mm slightly. This design enables these pieces to be glued together with a high surface area if you need a single organizer.
https://www.thingiverse.com/thing:5191973
6. Magnetic Socket Organizer for the Tekton SKT15311 74-Piece Socket Set
Magnetic Socket Organizer is made of ½ plywood, Amazon's cup magnets, bar with a wall-mounted socket holder set to allow you to get rid of a socket from a specific holder or all the sockets if necessary. Opt for this product because it incorporates 3D printed parts, which are crucial for someone with a socket set for serving multiple places.
https://www.printables.com/en/model/163236-magnetic-socket-organizer-for-the-tekton-skt15311-
7. Parametric Socket Organizer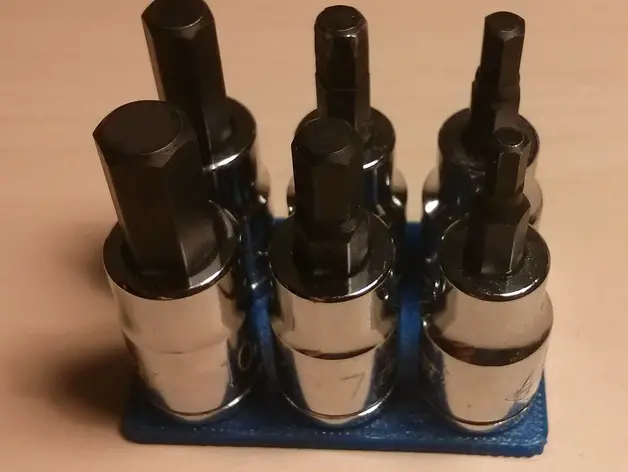 With this device, you do not need to worry about holding a set of Allen wrench sockets featuring a size of 6 3/8. In addition, commercially socket organizers feature numerous slots for a six-piece set.
Do not hesitate to choose this product because its design currently consists of a customizable version. Its flat side should be printed downwards without any support.
https://www.thingiverse.com/thing:892317
8. Metric Socket Organizer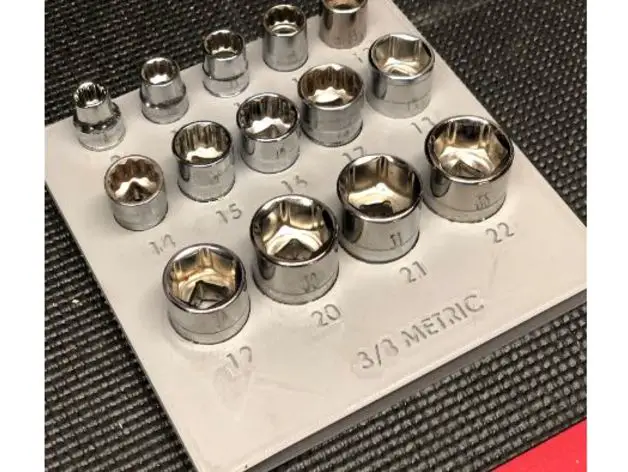 This product has a design of Gearwrench sockets, which is likely to be scaled up; suppose you are using Snap-on, craftsman, and husky design sockets. This product has outstanding features, which make it deliver incredible performance.
https://www.thingiverse.com/thing:4644534
9. Pegboard socket organizer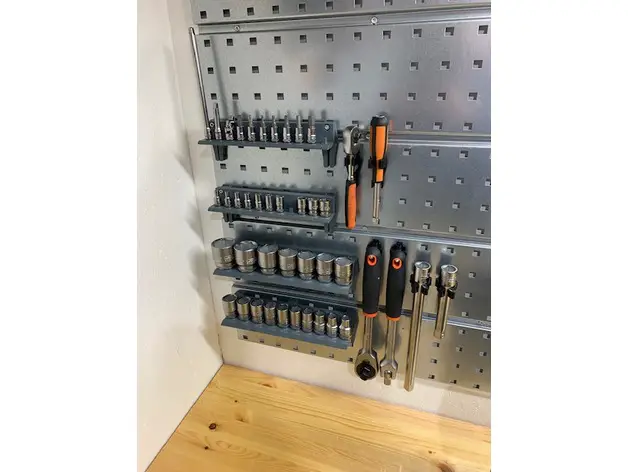 The pegboard socket organizer is suitable for a pegboard of 38mm. And it might require you to add the Brass knurled nuts. It has a filament material of PLA that is black with an infill of 25%. Choose it today, and ensure your socket is arranged in order.
https://www.thingiverse.com/thing:4709251
10. Hex Socket Organizer
It has the potential of organizing 3/8 drive hex sockets both short and long. This organizer is perfect for sockets featuring a similar diameter of 19mm. Additionally, its entire holes have the exact dimensions of 20mm. It is not easy to find this product online. Therefore, opt for it when it comes to 3D-printed guitars.
https://cults3d.com/en/3d-model/tool/hex-socket-organizer
11. SAE Socket Organizer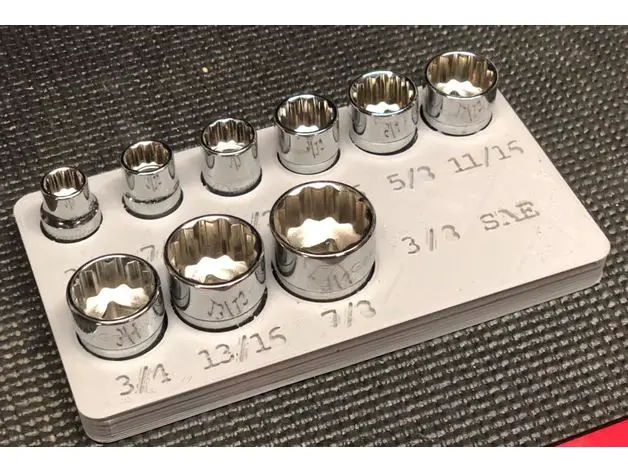 This type of socket organizer suits sizes 3/8- 7/8. It has a Gearwrench sockets design similar to craftsman, Snap-on, and husky design sockets. Make it your choice today and store your sockets neatly.
https://www.thingiverse.com/thing:4644527
3D printing has revolutionized the way we manufacture products. 3D printing allows for products to be created using a 3D printer, which can create products by layering materials until the desired shape is achieved.
3D printers have been used to print prosthetic limbs, eyeglasses, and even human organs.
One of the latest applications of 3D printing is the creation of 3D printed socket organizers. Socket organizers are devices that are used to organize and store sockets.
They are often made of plastic or metal and have a variety of different compartments for different sizes of sockets.
How to 3D print a socket organizer
If you're like most people, your sockets are probably a jumbled mess. But with a 3D printed socket organizer, you can keep them neat and tidy! Here's how to make one:
1. First, you'll need to measure the dimensions of your sockets. This will help you determine the size of the organizer.
2. Next, you'll need to find a 3D printer. There are many online retailers that sell 3D printers, or you can find one at your local hardware store.
3. Once you have your 3D printer, you'll need to download a socket organizer template. This can be found online or created using a 3D modeling program.
4. Print your socket organizer using the 3D printer. It's that easy!
5. Now, simply insert your sockets into the organized and you're all set! No more jumbled mess!
What filament to use?
When 3D printing a socket organizer, you'll need to choose the right filament. The type of filament you use will depend on the type of sockets you're using.
For example, if you're using standard sized sockets, then you can use any type of filament.
However, if you're using larger or smaller sockets, then you'll need to use a filament that is specifically designed for those sizes.
There are many different types of 3D printer filaments available on the market, so be sure to do your research before making a purchase.
Where to buy?
3D printed socket organizers can be purchased from a variety of online retailers.
However, if you want to save money, you can also 3D print your own socket organizer using a 3D printer. 3D printers are available for purchase from many online retailers or your local hardware store.
Before purchasing 3D printed socket organizers, check their styles and sizes because they usually differ and have multiple features.
Bear in mind that these items are customizable. However, they are dependent on how you plan to utilize your sockets and your work objectives. The guide above will instruct you in choosing the best 3D printed socket organizer project plan.