Updating your 3D printer firmware can improve its performance and stability
You can check your 3D printer's firmware version by looking in the menu or using Arduino IDE program
There are many resources available online for finding updated firmware versions for your specific model of printer
It's important to keep your 3D printer firmware up-to-date to ensure optimal performance and to avoid potential issues down the line (Source)
It's no secret that 3D printers can be a little finnicky.
In fact, many people refer to them as " temperamental beasts ". And while it's true that they can be a bit of a hassle to work with at times, the results they produce are more than worth it.
That's why today, we're going to take a look at how to check the firmware on your 3D printer. This is an important step that should be performed regularly in order to keep your machine running smoothly. So without further ado, let's get started!
Firmware refers to the software that is embedded into a computer chip. A 3D printer's firmware controls how the printer interprets digital files and prints them out.
You should check the firmware version of your 3D printer to make sure it has the most recent upgrades, and update it if necessary. The following are tips for checking and updating the firmware on your 3D printer.
How to check 3d printer firmware?
Assuming you've just acquired a 3D printer, your first order of business will be to hook it up to your computer.
Using the right machine firmware version is crucial at this stage. If you've recently acquired an open-source printer or were given one as a present, it can be tricky to determine which firmware version the device employs.
Here, however, are some pointers that should prove useful in your quest to learn more about verifying 3D printer firmware.
Checking your current firmware version: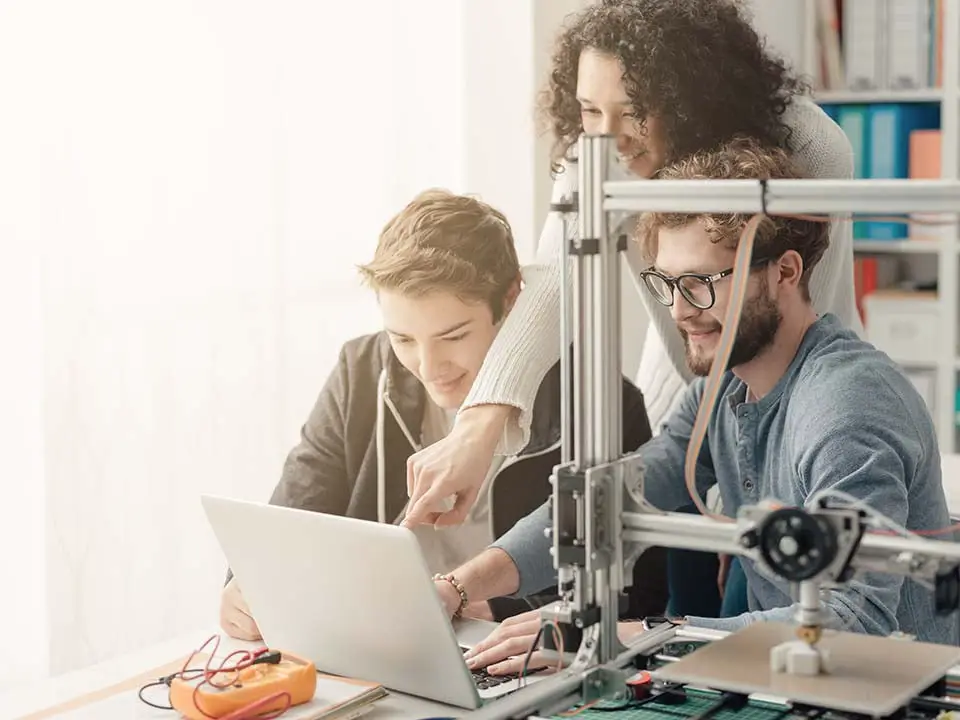 There are two alternates to choose from when the printer's hardware is being checked for upgrades. You can use either the open-source 3D printer control software known as Repetier-Host or the microcontroller board known as Arduino.
All the details about your firmware version can be found in this menu choice.
Get both programs installed on your computer and decide which one serves your needs better first. Use the USB cable to link your machine to your computer, and then open the Arduino IDE program to upload the "Firmware Updating" sketch.
To see if there are any newer firmware versions for your printer on Repetier Host, select Machine from the main menu. To find out whether there are any available updates, click the update Firmware button and then follow the on-screen prompts.
After a successful upgrade, you should see "Firmware version XX.XX" on the right-hand side of your user interface.
Checking with the manufacturer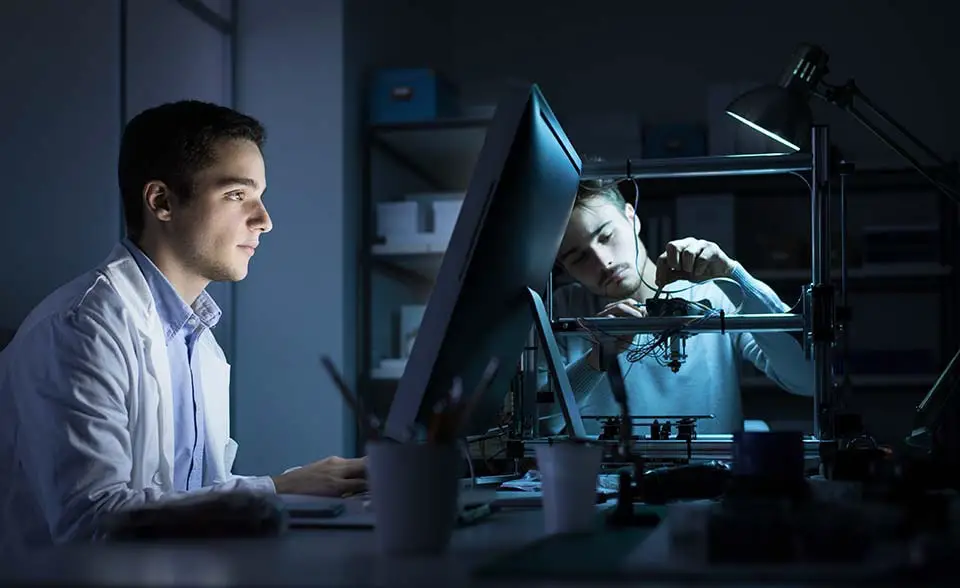 A firmware check can only be performed on machines that are compatible with Arduino if you have an open-source machine. To update the firmware, load the available drawings, which should include a file titled "Firmware Updating," from the Firmware folder on your SD card.
When you're finished, upload it using the Arduino IDE program by following the on-screen prompts. You can also use Repetier Host or Marlin to check for newer firmware versions of certain models, like the Rambo.
To learn more about the machine and its capabilities, select the corresponding menu option. You may find it under the marlin and repetier firmware area of the Github website for other devices.
Finding out what other printers use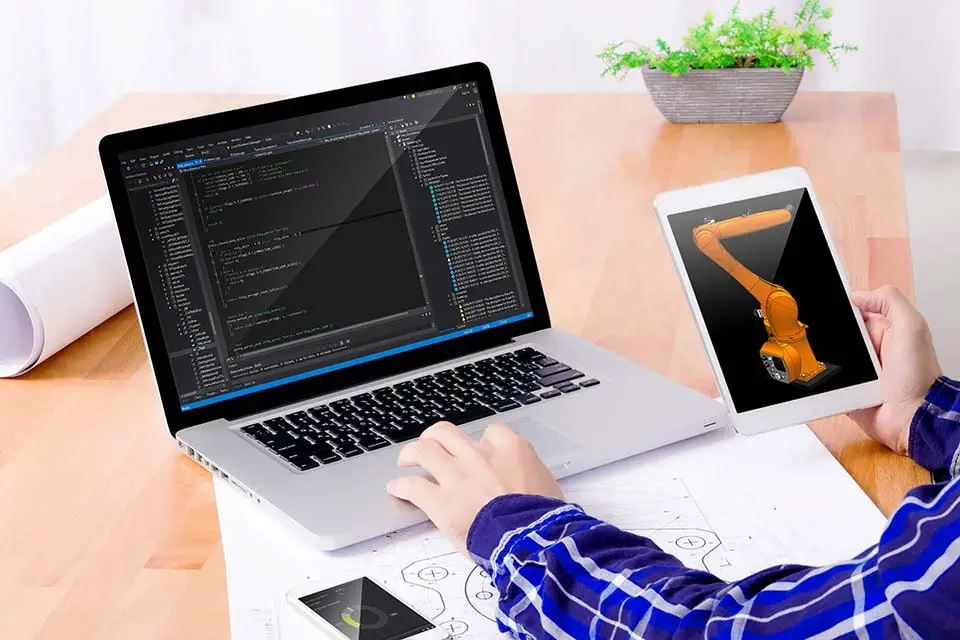 Whether your printer model is not listed, you can see if there is an open-source alternative that uses the same or similar hardware. Searching Google for "firmware name + download," like "repetier firmware download," will also yield useful results.
If you need specific instructions on how to check your 3D printer's firmware version or any other helpful or relevant information, it's best to get in touch with the seller. Updating your computer can be challenging at first, but once you identify the model you're working with, you'll have a much easier time.
It's now just a matter of waiting for the firmware update to complete.
It's a good idea to look at the 3D models of the items on Thingiverse to get a sense of their physical dimensions and mechanical details before you start printing. If your printer breaks down because you didn't do this, you'll waste paper and have a harder time resolving issues that could have been prevented in the first place.
If this happens to you, don't worry; just reach out to us through our website or Facebook page, and we'll connect you with technicians who, depending on the firmware version you're using, will be able to assist you in fixing the issue.
If more people knew about the benefits of using open-source printers, everyone would have a better experience.
That's why it's so important to keep tabs on your firmware's version and to update it regularly to keep your device running smoothly.
I've struggled with firmware updates in the past
As a beginner 3D printer user, I found the process of updating the firmware on my machines to be daunting and confusing. It was only after a lot of research that I was finally able to understand how to do it properly.
The first step was identifying the model of printer I had. This was not as easy as it sounds, as there are so many different models on the market today. After some digging, I finally found the manufacturer's website and downloaded the relevant firmware file.
Next, I had to figure out how to actually update the firmware. This involved loading the firmware file onto an SD card and then inserting it into the printer. Some printers have a built-in screen that allows you to follow on-screen prompts, while others require you to use a computer with special software in order to complete the update.
Once I had loaded the firmware file onto the SD card, it was time to actually update the firmware. This process can take anywhere from 5 minutes to an hour, depending on the model of printer and the size of the firmware file.
After a successful update, it's important to check that the new firmware version has been installed correctly. This can be done by looking for text like "Firmware version XX.XX" on the printer's display or by using special software like Arduino IDE or Repetier Host.
If everything looks good, congratulations! You've successfully updated your 3D printer's firmware. If not, don't worry – there are plenty of resources available online that can help you troubleshoot any issues you may encounter.
Updating your 3D printer's firmware is essential for ensuring optimal performance and stability. By following the steps outlined in this guide, you can make sure that your machine is always running its latest and greatest firmware version.
Conclusion
This article has clarified how to check 3d printer firmware for you. The firmware is the heart and soul of any 3D printer. It takes the G-Code that the slicer outputs and translates it into instructions that are then executed by the various hardware components. Now that you've read this guide, you can check the firmware on your 3D printer.