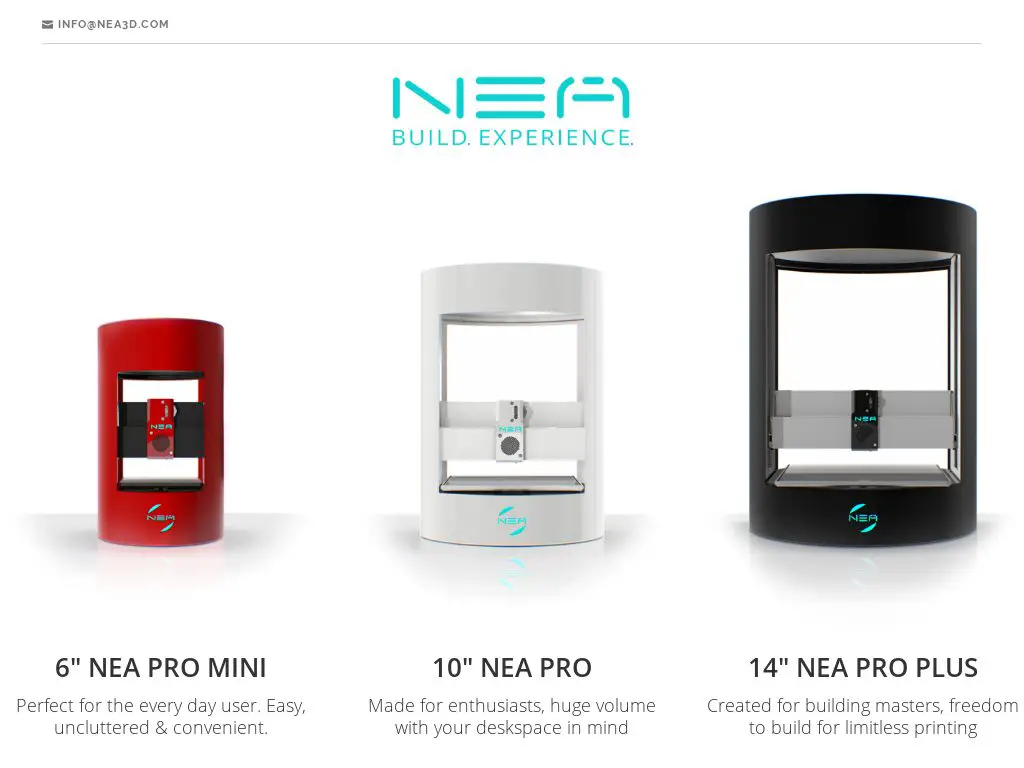 In a move that is sure to solidify its position as a leading voice in the 3D printing community, 3D Check has acquired the nea3d.com domain name.
Nea3D was a 3D printing startup that tried to raise funding through IndieGoGo but ultimately failed to reach its goal.
A statement released by Nea3D explained,
"We regret to inform you that we will not be able to deliver the NEA 3D printer as promised at this time.
After weeks of scouting and searching for manufacturers who could produce our awesome printer, we found out that building a product of this caliber at the allotted price is simply not possible.
We would not cut corners on quality as our goal has always been to deliver the best product ever, but there were simply too many challenges that we had to overcome.
Once we realized that we may have to re-engineer the machine to make it viable, thus requiring you to wait even longer, the decision had to be made."
This acquisition gives 3D Check, which blogs about types of 3D printers, a strong platform from which to continue its mission of providing accurate and reliable information about 3D printing technology and its applications.
The nea3d.com domain will also provide 3D Check with a more recognizable and brandable identity online.
3D Check has been a trusted source of information about 3D printing since its inception in 2013. The acquisition of the nea3d.com domain furthers 3D Check's commitment to providing high-quality content about 3D printing technology and its many uses. 3D Check is a 3D printing blog that provides tons of 3D printer projects.