The Anycubic i3 Mega is pretty awesome for a budget, FDM printer- it works great with most materials, has superb documentation and ships with spare parts
If you're looking to get the i3 Mega, we'd recommend opting for an upgraded version from the product line: the Mega S, the Mega Zero (it has a slightly larger build volume compared to the i3 Mega and Mega-S), or the Mega X (the largest build volume of them all). All3DP has a good comparison of the product line.
It's versatile and fast, while being sturdily built
On the downside, it's not upgrade-friendly, it is kind of noisy, and it doesn't have automatic bed calibration (it's semi-automatic)
Using Cura's recommended settings, you get pretty great prints right out of the gate
If you're having problems, confirm your bed level and height, and an unclean bed- those things can cause the bulk of issues users run into (Source)
You can mod it if you need it to run quieter, though many people recommend running it in a place like a garage
You will experience periodic clogs, so familiarize yourself with the cold pull method. One user said that with clogs, he tries 2 cold pulls, and then swapping out the nozzles
The Anycubic i3 Mega is marketed as a kit, but it comes mostly pre-assembled. This means the Anycubic i3 Mega may be built and calibrated in less than an hour.
It has a touch screen instead of the traditional click wheel/screen combination, which makes it much more user-friendly.
Sale
Bestseller No. 1
The auto-resume function will activate if the electricity goes out while the Anycubic i3 Mega is printing.
This 3D printer also has another interesting feature: It can detect filament outage and pause the print, which is something normally only expensive 3D printers are able to do.
And because it has a heated bed, you're not limited to fewer materials.
Example Prints
Darth Vader toilet paper holder
This 3d printer project is perfect for any Darth Vader fan! The toilet paper holder is simple to make and is a great way to show off your 3d printing skills.
Phone holder
Sanding block
Cookie-cutter
The Anycubic i3 Mega
Pros of The Anycubic i3 Mega
Innovative Design. The newly designed frame and extruder provide improved stability and better heat dissipation. The base is also more stable so you can print over longer periods of time as well as reducing warping issues associated with the original i3.
Modular Design. It's core components can be replaced if damaged, and it is easier to maintain. This means less time spent on maintenance and more time printing.
Octo-Core System: Based on the most advanced ARM chipset, the Anycubic i3 Mega has a true octo-core processor with a frequency of up to 1.5GHz and is capable of up to 64G Ethernet data transmission speeds.
5-Axis High Precision Z axis. Users can now print with more precision within a larger build volume, resulting in better quality products with an improved resolution.
Multilingual Control Panel. English, Chinese and Japanese interface languages can be selected according to the client's requested language, resulting in a truly universal printer with enhanced ease of use.
Remote Control Functionality: Using your Android phone or tablet, you can control your Anycubic i3 Mega from anywhere.
Self-Locking Z Axis Nut System: Reduces play in the Z axis for better precision as well as making maintenance easier and more efficient.
New LCD Display: The Anycubic i3 Mega features a cutting edge 2.6" TFT LCD touch screen that allows you to monitor the print status at a single glance.
USB Flash Drive Compatible: You can use a USB flash drive to store your 3D models and send them directly to the printer over USB without the need for an SD card or external device, making it quick and simple to create 3D models using your preferred 3D design software.
Cons of The Anycubic i3 Mega
The 3D Printer cannot be used for self-defense by replacing filament.
Its prating time is longer as it requires more time to heat up.-
The i3 Mega also has a longer minimum build area at 10 x 8 x 4 inches which needs a bigger print bed and has little or no spare areas where the ends of the prints can be removed.
It also doesn't have an integrated automatic bed levelling system.
Who It's For?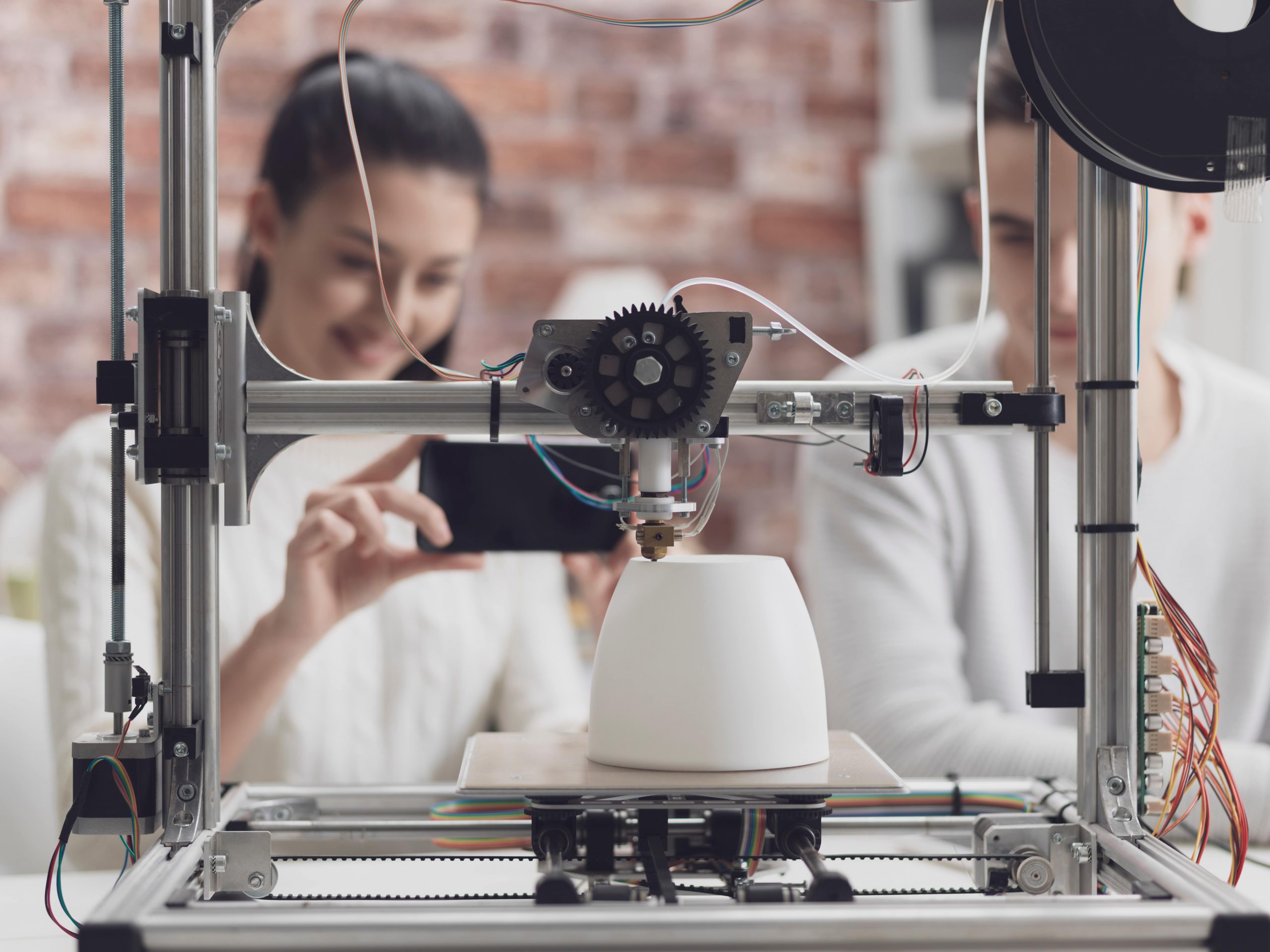 The Anycubic i3 Mega is for those who have serious about 3D printing. It's for those who use it for their business or to create something useful. It's perfect for beginners and professionals alike as it can be operated via a touch screen or web interface, is easy to assemble and maintain, and can heat bed from the printer itself.
With its modular design, you can easily replace the extruder or remove broken parts without the need of sending it back to the manufacturer.
Design & Features
The Anycubic i3 Mega features a unique, 4-layer platform. The bed is 60 x 60 mm, and the printer has a max size area of 8 x 8 x 6 inches. It also comes with all necessary tools and screws in the package so you don't need to buy additional ones when installing the printer.
A wide variety of materials are compatible with this printer including PLA, ABS, HIPS, PVA, PC/ABS and flexible filaments like TPU. PLA (polylactic acid) is probably the most common filament used by most people and is also the one that is used in 3D printing.
It's a thermoplastic polymer, which means it can be extruded as well as being melted and remelted. PLA is biodegradable, 100% recyclable, low-cost and has a low melting point of 180 degrees Fahrenheit.
The Anycubic i3 Mega can be connected to a PC using its USB port or smartphone through the app if you want to monitor your printer remotely.
It has an integrated WiFi module that allows you to connect to the internet directly. You will be able to monitor print status and setting through the web interface, or even see that data on your Smartphone app, perfect for when you are away from your desk or working at home. It's also possible to use USB flash drive to store the 3D models.
This printer comes with dual extruders which allow you to print 2 or more different materials or colors at once. The impressive resolution is 50 microns/0.05 mm/layer which means it can print in higher detail than other printers on the market. The touchscreen allowed for easy navigation and adjustments, allowing for a more user-friendly experience and an overall better final product.
Filament & Setup
Anycubic has included a standard spool of 1.75mm filament that is compatible with most standard printer cartridges. The majority of the other filaments required for 3D printing are also available online.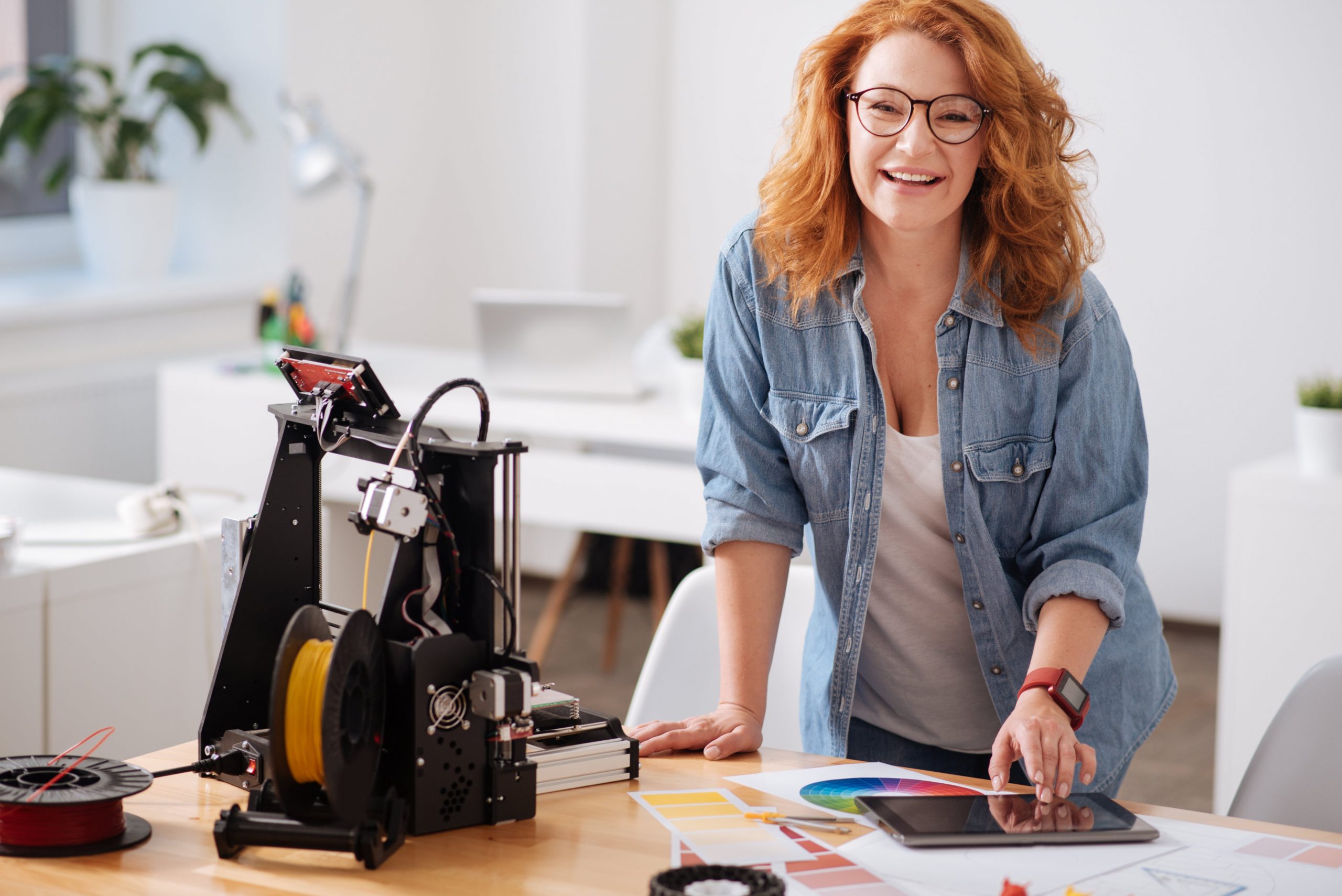 The 3D Printer unit is connected to the stand via 4 arms, and the extruder is connected to the upper frame. It's recommended that you do not connect the metal plate (inner frame) to anything else as it provides a better base for the extruder which results in more precise movement.
Software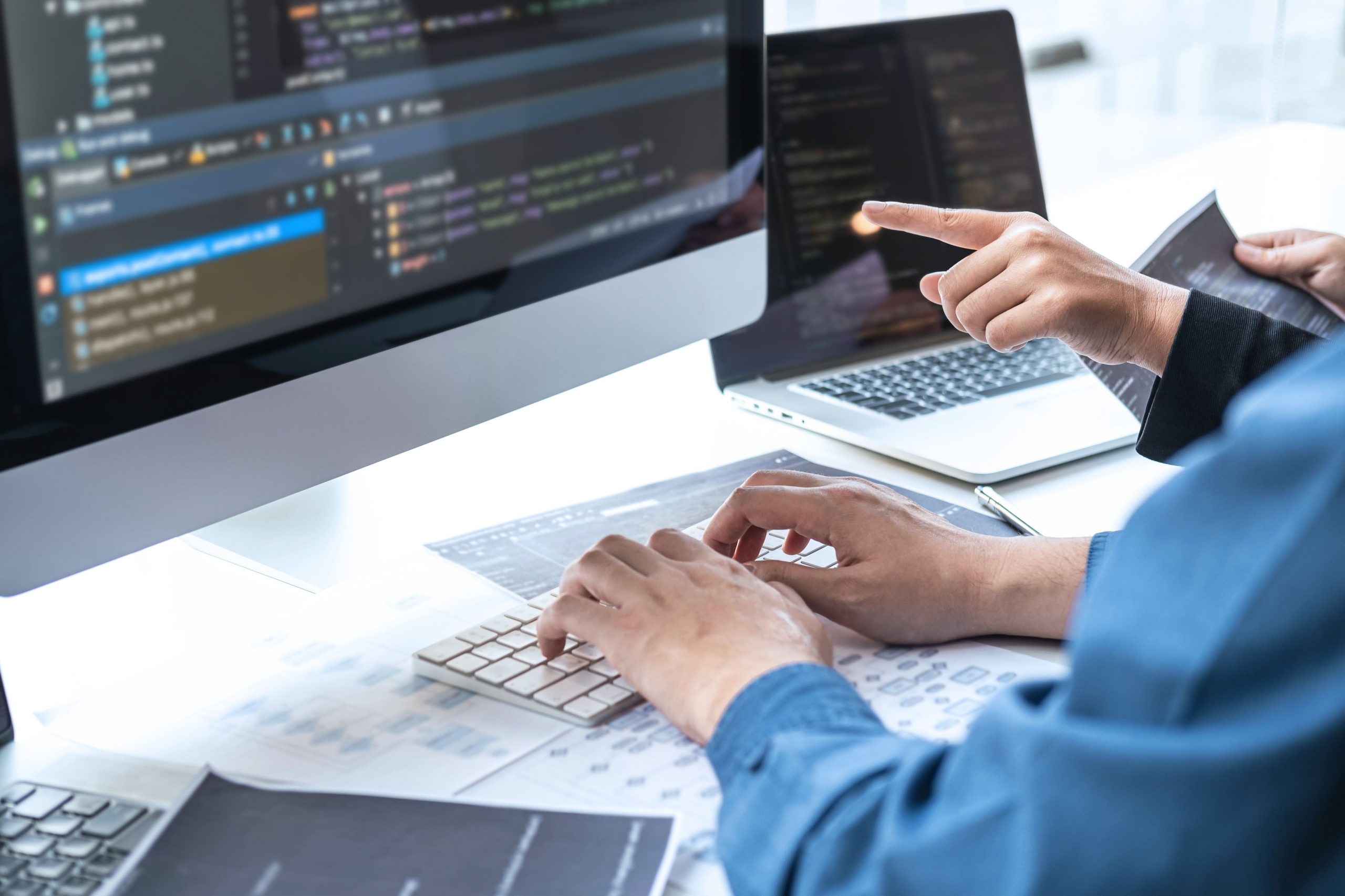 The new Anycubic i3 Mega comes with the AnyCUBIC software that allows you to customize your settings and print infrastructure.
If you are not familiar with controlling or maintaining a 3D printer, the software is both user friendly and intuitive. It allows you to adjust temperature, speed, extruder nozzle diameter and filament thickness as well as visualizing your part on the screen. You can also select whether to use fan cooling, which will ensure better stability and reliability during printing.
Print Quality & Performance
This printer is fairly quiet considering its size, and with its dual extruder, it prints faster and more efficiently as well. Adjusting temperature of the extruder can also be done easily through the software.
Its maximum calibration speed is 4mm/second which means it can print several parts in just a few minutes, which could save you money if you are planning to print small items.
The Anycubic i3 Mega automatically detects the material used during 3D printing and controls it accordingly. This specific printer is compatible with the following materials: PLA, ABS, HIPS, PVA, PC/ABS and flexible filaments like TPU.
Conclusion
The Anycubic i3 Mega is a good option if you are new to 3D printing or looking for a printer that is compatible with various filaments. It's fairly inexpensive, easy to assemble and install, and has the necessary features for better print quality.
Anycubic also provides 24-hour support and after-sales service, so you are guaranteed to have a great experience with them.
The Anycubic i3 Mega is easy to use due to its intuitive software. It's faster than most printers and with its dual extruder, it is capable of printing two types of filament at once.
The printer also has a faster build speed and can print in higher resolution than other 3D printers currently on the market.